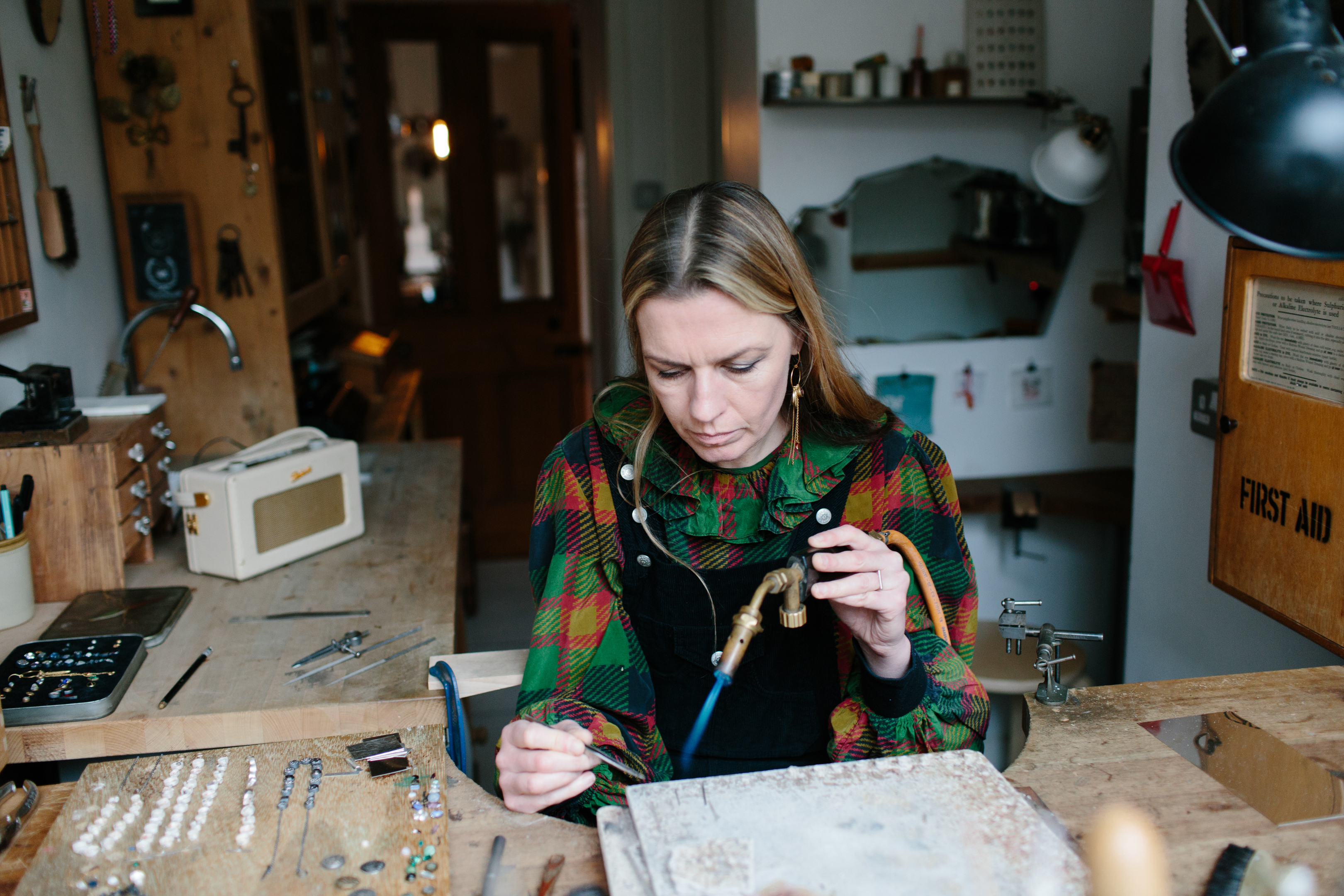 A world renowned designer and inventor proclaimed technology "the new magic" on a visit to Dundee.
Dominic Wilcox was keynote speaker at Craft Scotland's annual conference, held at Dundee University's Dalhousie Building.
The event brought together makers, curators and industry specialists from across Scotland.
Mr Wilcox, who has received commissions from organisations as varied as Paul Smith, Selfridges, the V&A in London, BMW Mini and Jaffa Cakes, told delegates that "self-confidence is vital in vital to coming up with ideas and creativity" but said there is no bar to people getting involved in crafts or design.
"Making isn't as difficult as people make it out to be," he said.
He also referenced science fiction writer Arthur C Clarke's famous maxim that any sufficiently advanced technology is indistinguishable from magic when discussing the new tools available to designers.
Other speakers at Friday's event included Arthouse Meath founder Becky Sheraidah, fashion designer Emily Millichip and Nicholas Oddy, head of design history and theory at Glasgow School of Art.
A number of workshops also took place in the afternoon.
Dundee last hosted the conference three years ago and its return has been time to coincide with the city's achieving UNESCO City of Design Status.
Craft Scotland director Fiona Logue said: "The Unesco City of Design is the ideal place to bring together all those involved in or interested in contemporary craft and design, and to hear stories and see examples of inspiring and innovative practice."
This year's event was curated by designer Kristi Vana.
She said: "I often end up working on my own and I find the moment of releasing an idea from the constraints of my head to the wider world incredibly intimidating. I know I am not alone in this.
"Therefore, I feel incredibly privileged to be able to invite the fantastic Scottish maker community to come together for a day of letting go of those fears and playing a little".
Craft Scotland is the national agency for craft.
The charity works to create opportunities for Scottish makers to exhibit, sell and promote their work, and for them to grow their skills through professional development.