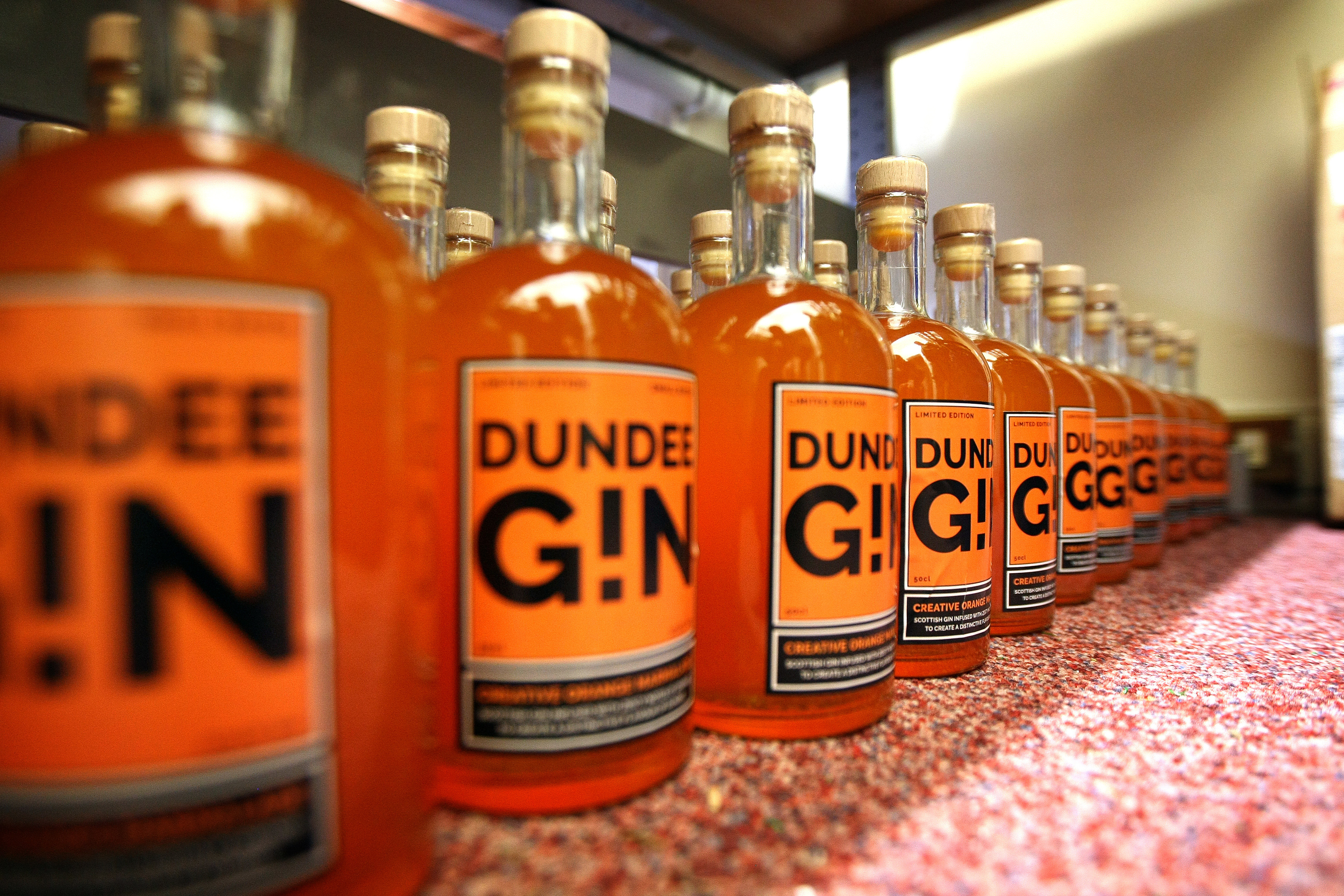 A new marmalade-inspired gin is set to be launched this weekend, in ode to Dundee's jam-making history.
As well as Dundee Gin, The Vine, owned by Peter Menzies, is also promoting its new Navy Strength Tay Naval Reserve Gin, at its launch event on Saturday.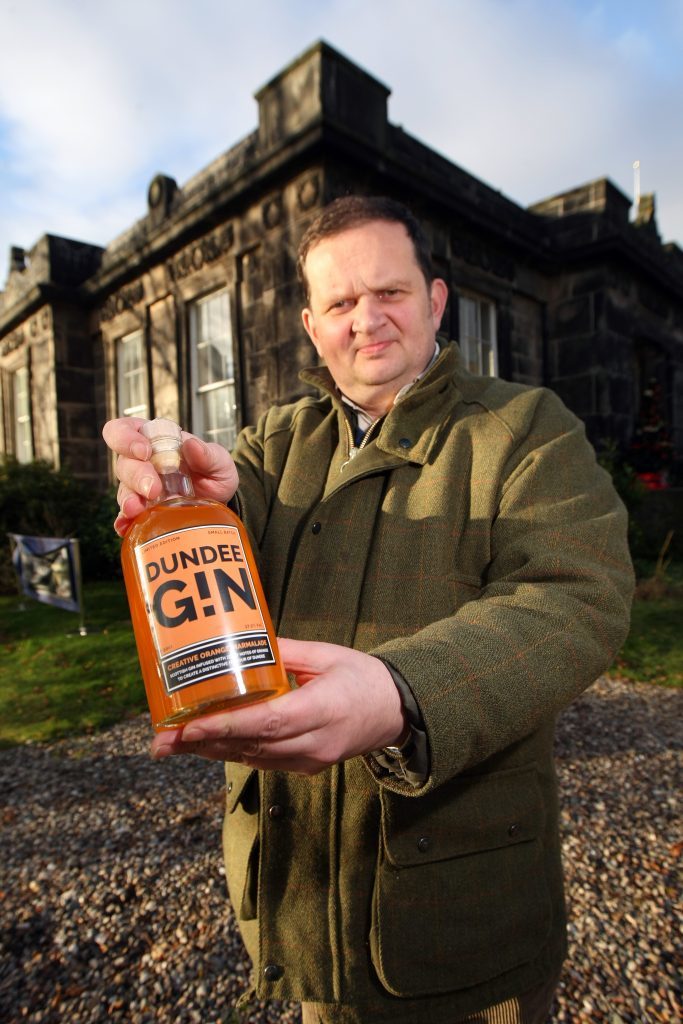 The gin took four months to create and will be made in batch production runs for sale for £29, initially just in the Dundee area at Fraser's Fruit and Veg on Perth Road and at the airport.
It has a wealth of flavoursome ingredients such as bitter and sweet orange, orris and angelica root, coriander, cloves, vanilla and ginger, as well as star anise, juniper, saffron, and, of course, Mackays original recipe marmalade.
The taste test: find out what we thought of Dundee Gin in Friday's Courier
Mr Menzies said he was inspired to create the unique gin, distilled from water from Tayside's own Sidlaw Hills, after becoming frustrated at what he sees as a lack of recognition of Dundee's cultural history.
He said: "Dundee's connection to the production of marmalade inspired the idea and I think we should strive to promote it.
"I was born and bred in the city and I just feel at times that we are turning our back on our history and that we don't make the most of it.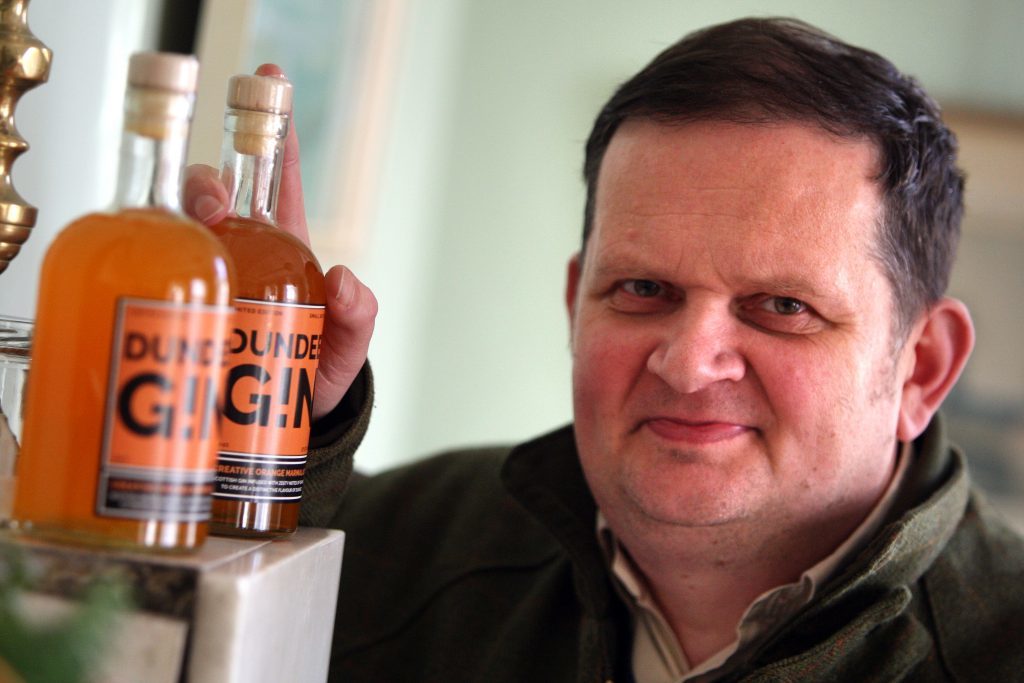 "All the development at the waterfront is a wonderful thing but if we don't promote and share our past then it won't make a blind bit of difference.
"Jam was one of the three Js that made this city and I think we should try to gain Protected Geographical Status (PGI)."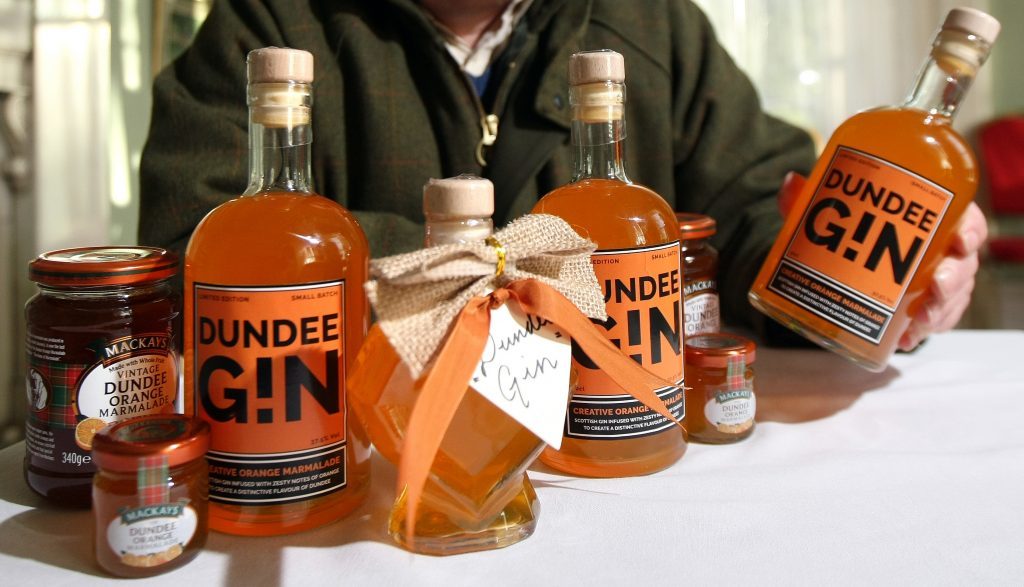 Speaking of his pride in the new product, Mr Menzies added: "It has taken months and months to make the gin and during the process we have had tastings from a range of people, including those at the top of the hotel industry.
"It has been a long process but to have the product so well refined is fantastic."
Some of the profits made from the gin will go towards the Lord Provost and Burgess of Dundee Charity Funds.
To book a spot at the tasting event on Saturday, send an email to team@vinedundee.co.uk or call 07715609380.
In a jam
Dundee would have a fight on its hands to gain PGI status for jam.
The strength of the city's argument is that it was first invented when a Spanish ship carrying Seville oranges sought refuge in Dundee harbour after battling to safety during a ferocious storm.
James Keiller, a relatively poor local trader, saw the opportunity to purchase the cargo on the cheap, after which his wife, Janet, took the creative initiative to turn it into a preservative.
Various rival tales to this story exist, such as evidence that English Tudors invented recipes in the 17th century and records of a similar Roman product called "marmelo".
However, the fact that the Keillers were the first to establish a marmalade factory is not in doubt, so the city can definitively lay claim to commercial invention of the sticky sweet breakfast spread.