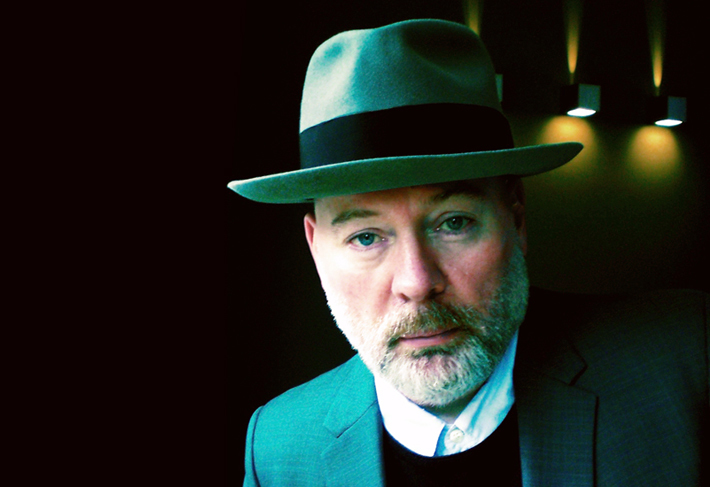 A prominent Dundee musician could be in line for an Oscar nomination for his hit song featured in the film Sing Street.
Gary Clark, who sprung to fame in the late 1980s as the frontman for pop band Danny Wilson, has been nominated in the Best Original Song category, after the provisional nomination list was released.
The band's most famous song is Mary's Prayer, which reached number three in the UK charts in 1998.
His latest track, Drive It Like You Stole It, is currently sitting at number seven on the Oscars tip sheet, meaning it is just two spots off being included in the top five as an official nomination in the awards.
Clark has appealed for those on social media to share his video in the hope that it helps push it into the top five, with the final list of nominations for the Oscars due to be decided in a few weeks.
Sing Street, released last May in the UK, is an Irish musical comedy-drama co-produced and directed by John Carney.
It features a young boy growing up in Dublin in the 1980's who escapes his strenuous family life by starting a band to impress a mysterious girl.
Gary Clark's musical career previously saw him form the short-lived band, King L, later creating the successful group Transister, featuring Eric Pressly and Keely Hawkes, which produced scores for the films Nightwatch, Jawbreaker, Wild Things and Charlie's Angels.
Since leaving Transister, he has devoted much of his time to songwriting and record producing, and lived in LA for several years.
The song has been touted as a 'major threat' in making the grade on to the final nomination list by The Hollywood Reporter's film expert, Scott Feinberg.
Each year, the analyst looks at the most likely candidates to make the final cut for voting at the prestigious ceremony, which will be held on February 26 at the Dolby Theatre in Hollywood, Los Angeles.
Some of the most sought after awards up for grabs at the Oscars include Best Picture, Best Director, and the Best Actress and Actor gongs.