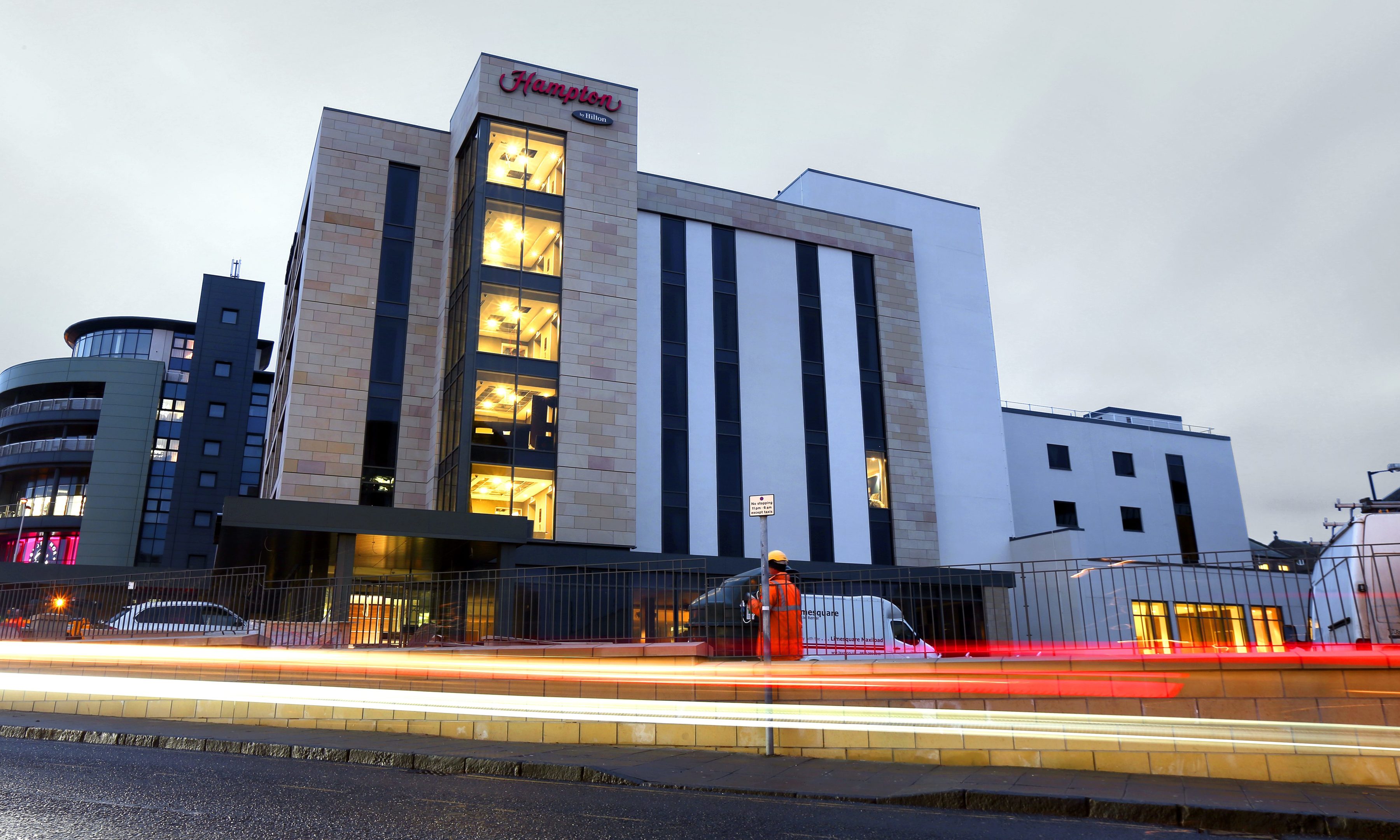 Staff who were due to start work at Dundee's newest hotel in December have had to be redeployed to other cities until March, amid a further delay in opening.
Hampton by Hilton had already suffered a set-back when they were forced to send customers with festive bookings to other hotels in the city, pushing the opening date to January 31.
The opening has now been delayed again until March, meaning employees have to travel to other parts of the country to work at the company's sister hotels.
The official statement from Hampton by Hilton says the delay is due to an "increase in investment" allowing initially unplanned features such as a bar and a restaurant to be built.
But a letter sent to the Courier, from a person seemingly connected with the hotel, makes claims to the contrary.
The source, who wished to remain anonymous, said: "This was clearly a smokescreen, the actual reason for all the delays is poor planning, very poor standards of finishing in the hotel leading to work needing to be double done to fix all the faults, and still many problems to be fixed before the hotel will be allowed to open.
"Because of the build being so overrun staff have to make a choice of being forced to go and work in another part of the country on their own to make sure they get pay, or if it gets too stressful being forced to give up working and be without a job."
The author of the letter further claims that "many of the staff have left or been dismissed" since being taken on, and that some contractors have "walked off the site" because of "not being happy with the way it is being run".
Paul Wood, general manager of the Hampton by Hilton Dundee, confirmed staff have been sent to sister hotels but said it was a chance for them to be trained so they could "hit the ground running".
He added: "The delay to the opening of the hotel is down to an increase in investment, which has enabled us to create additional, initially unplanned, enhanced amenities such as a bar and restaurant that will cater for the local community as a social venue, as well as the guests staying with us.
"We're proud to be creating around 60 new jobs for the area and we have been using the time we've had while work is completed to place staff at sister hotels, where they are developing their skills to ensure they hit the ground running when we open our doors.
"Our ability to draw on the expertise of other Hampton by Hilton hotels in the UK is a major benefit we enjoy through being part of the management company Interstate UK's portfolio, and the skills and expertise our staff are learning while working in those other locations will only serve to benefit Dundee's tourism offering when our hotel opens."