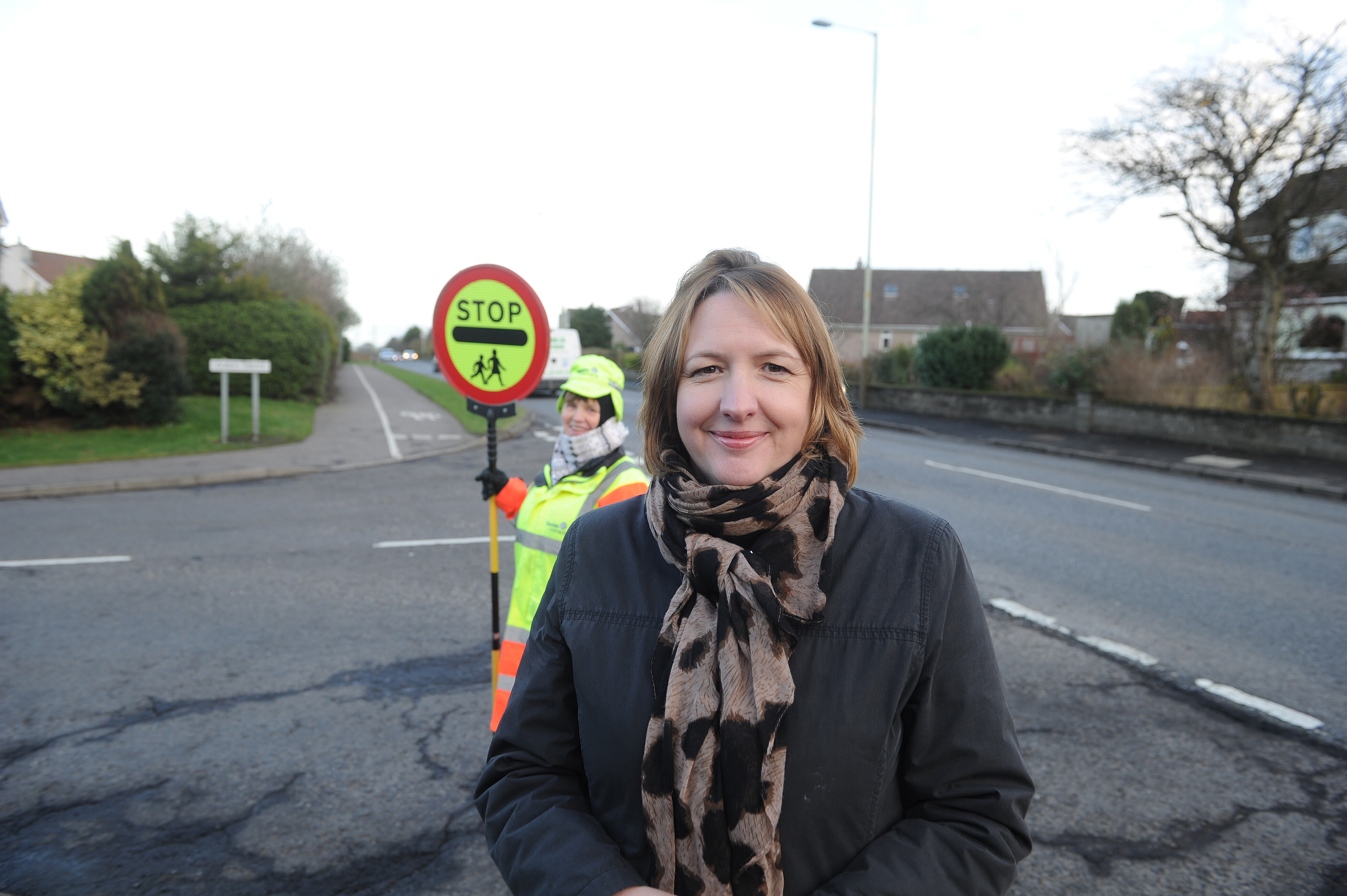 One of Dundee's most well- loved lollipop ladies will return to her post after people power proved victorious.
Freda Doig has operated a crossing outside Forthill Primary School for two decades.
The long-serving public servant's mother Helen worked a nearby crossing for more than 40 years before retiring in 2010.
Freda's dad, Fred, still works as a lollipop man.
Last week, Freda's employers, Tayside Contracts, re-stationed her to another site after a member of the public reported concerns about the popular lollipop lady helping children cross Forthill Road as well as Balgillo Road.
Tayside Contracts responded to the concerns by meeting with Freda before moving her from her longstanding position to a new point close to Dores Drive.
Bewildered by the decision, parent Angela Lyall created a petition to urge Tayside Contracts to think again.
After more than 450 parents pledged their support for Angela's petition in a day and a half, Tayside Contracts has now confirmed Freda will return to her station on Monday.
Petition creator Angela said: "Everyone knows Freda and the key thing is that Freda knows everyone as well.
"She knows the children's names, their behaviours and who needs some extra attention when crossing the road.
"Freda gives road safety advice every single time children come down.
"We couldn't understand why Freda had to be moved.
"She is a community lollipop lady and we want her back."
Ferry councillor Laurie Bidwell said the officials behind the decision to move Freda should be "red faced".
He added: "The well regarded lollipop lady had an outstanding record of crossing children at this road junction, over Forthill Road as well as Balgillo Road.
"At her post for close to 20 years, a single complaint led to her being moved to a crossing point at another school and the crossing of Forthill Road hastily removed as a crossing point.
"The staff of Tayside Contracts, who supply and manage this service for the council,should have red faces.
"They claim that the crossing over Forthill Road was not an official crossing point but apparently did not notice the dual crossing in practice when they undertook a comprehensive risk assessment and review of every school crossing control point in the city before they took over the contract in 2016."
A spokesperson for Tayside Contracts said the decision to move Freda came down to safety.
The spokesperson said: "Freda felt there was an obligation to cross at the top of Forthill Road, but it is not an established crossing point.
"You can't just stop traffic, a criteria has to have been met.
"The position of Tayside Contracts is that if that an incident were to happen at a non-established crossing point, it would be difficult to defend.
"Freda got in touch and once we talked everything through and explained this, she understood."