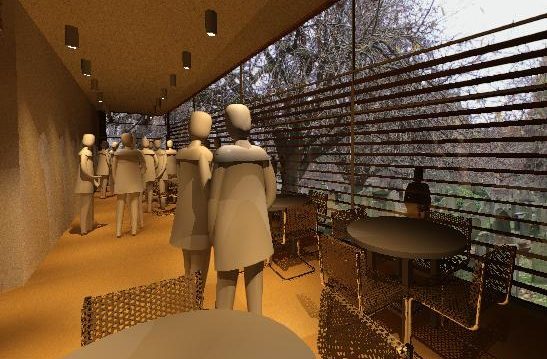 Proposals to build a restaurant overlooking a historic Dundee graveyard have been branded "distasteful and, beyond doubt, disrespectful" by a conservation group.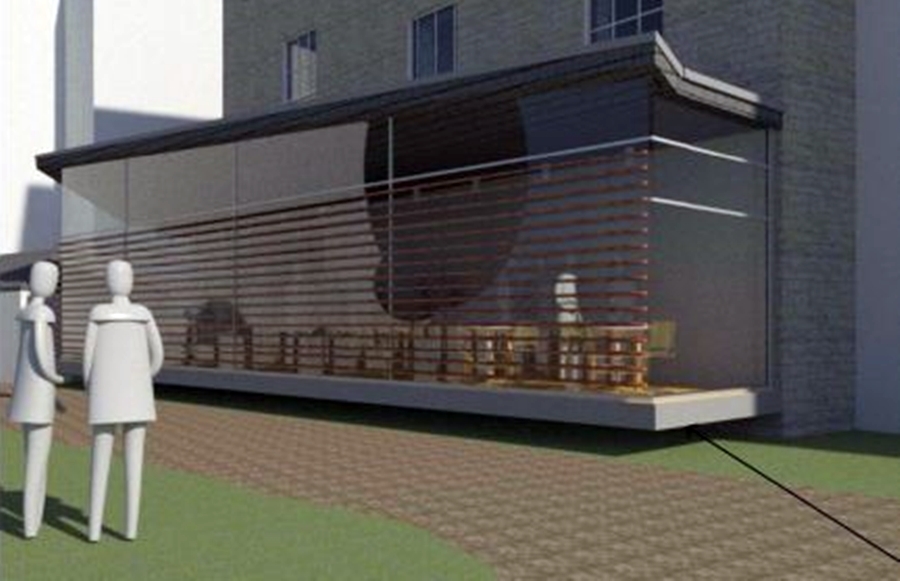 The Bank Street development, which could cost more than £300,000, would include a glass box seating area attached to the listed building looking directly into Howff cemetery.
However, the Dundee Howff Conservation Group, which is currently transcribing burial records in the graveyard, has voiced its opposition to the plans.
A spokesperson for the group issued a statement which said: "This box will extend out of the rear of the building by approximately three to four metres and will encroach into the land/air space of the area designated as a burial ground by Mary, Queen of Scots in 1564.
"The box itself will not touch the land of the Howff but will hover above it by approximately 45cm (1.5 feet)."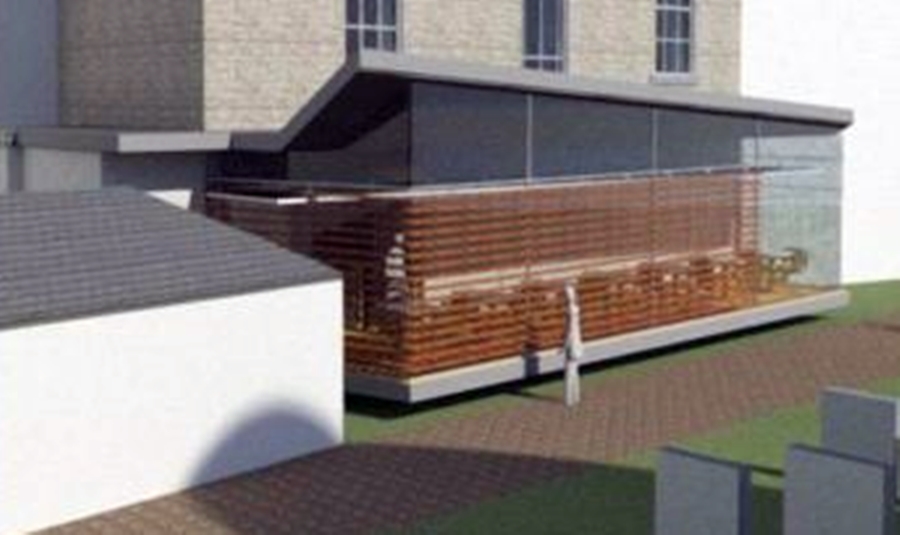 They added the application "seeks to change the history of the Howff for the benefit of businessmen making a fast buck at the detriment of this city's proud and important local and international history".
The group is currently working to determine whether there are bodies in the area of the graveyard nearest the glass box.
The spokesperson added: "If this planning application is passed it will stop the group from completing a full below surface survey of the site; it will also change the long and important history of the site.
"This group's primary aim is to 'preserve the Howff for future generations' and this proposal is deemed by many as distasteful and, beyond doubt, disrespectful to the dead.
"If granted, it will see people being entertained by way of a restaurant/bar, and no doubt with music, above what could be burial lairs of babies, the poor and cholera victims.
"We ask that all members of the community object to this atrocious application."
Brunton Design of Carnoustie put forward the planning application on behalf of West One Residential Ltd.
Brunton Design architect Rodger Brunton has said the design would be "respectful".
He said: "People have predictably and understandably said they want the Howff respected and I can assure you our intention is to maintain that.
"We know the historical significance. We feel we have created a respectful design that would only be a positive addition to the area.
"It is important to stress no gravestones, trees or paths will be disturbed in any way.
"We feel through this design the dining experience would only enhance the Howff.
"This would be an opportunity to combine the historical and the contemporary in an exciting project in the city centre.
"Although there are regeneration projects going on at the Waterfront, 
the areas around Reform Street and Bank Street have just as much to offer.
"The addition of something like this could enhance footfall to the area."