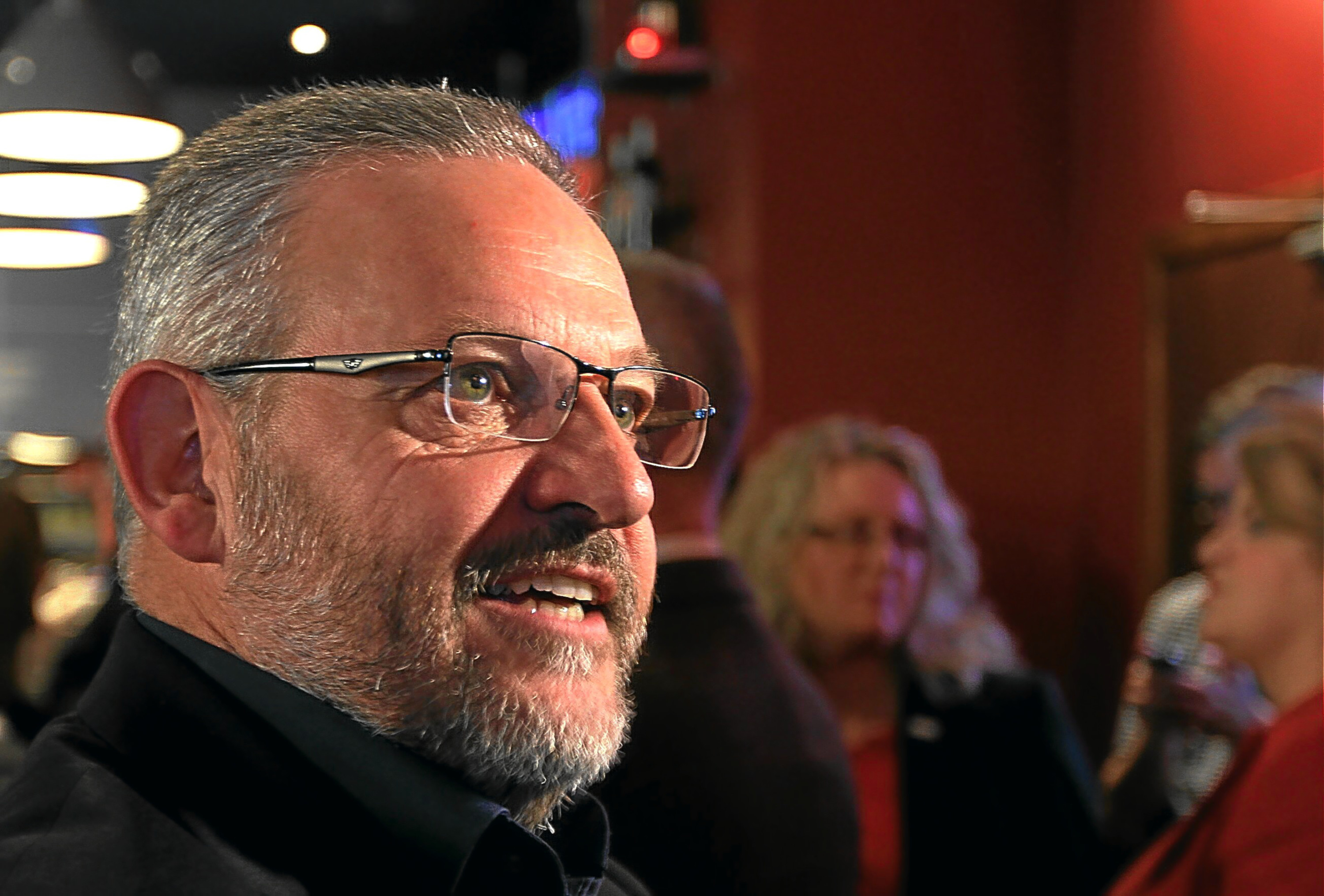 Dundee has a one-in-three chance of landing the coveted European Capital of Culture title in 2023, one of the men leading the bid has claimed.
Dundee City Council's director of leisure and culture Stewart Murdoch said he believes the city is a front-runner for the prize, which would put it on the international map as a tourist destination
He was speaking at a stakeholder consultation event on the bid at the West Park Conference Centre on Thursday morning.
Two European cities will be nominated as Capital of Culture in 2023, one in the UK and another in Hungary.
Six British cities have so far said they will submit bids before the October 27 deadline with  Leeds, Belfast-Derry-Strabane, Nottingham, Truro and Milton Keynes all throwing their hats into the ring alongside Dundee.
Mr Murdoch said he believes Dundee, Leeds and Belfast will make the most compelling bids.
He said the presence of the V&A, which is due to open next year, and Dundee's status as a UNESCO City of Design gives it an advantage over its competitors.
He said: "There's no other single thing that we could do that would put Dundee more on the map.
"Our bid will be massively helped by the existence of the V&A and being a UNESCO City of Design, it's the only city in the UK that has already been recognised as a city of design."
Bryan Beattie, director of Creative Services Scotland added: "The V&A is not a full stop, it's a comma – the story has to continue."
Mr Beattie told the 150-strong audience winning the title could create 1600 full-time equivalent jobs in Dundee and lead to a 50% increase in tourism.
He said the quality of Dundee's proposed programme of events and the desire of the city and its inhabitants to win the title will impress the panel of 12 judges more than the economic benefits.
He said it becoming a European Capital of culture would have a "catalytic effect" on Dundee.
"These are not insignificant things but this is not an insignificant designation. A cultural opportunity like this only comes to the UK once every 23 years."
Mr Beattie added Dundee would have to show it remains a European city, despite the UK having left the EU by 2023.
Although the formal bid will not be submitted until autumn, its themes will be inspired by Dundee's historic ties with Europe and be heavily influenced by the work of polymath Patrick Geddes.
The biologist is also recognised as one of the pioneers of sociology and town planning.
Other speakers included Theresa Blegvad, a member of the culture committee of Aarhus, one of the current European Capital of Cultures.
She said Dundee would have to decide whether the city wants its bid to focus on a series of large-scale events in 2023 or a greater number of smaller events.
Btu she said the success of any bid will rely on the support of business and a citizen army of volunteers.
She said: "We could not have an event like this without people willing to volunteer. And you will have to decide whether you want a lot of small events or five to 10 really big events."
She added Aarhus had worked to involve other towns around it in the bid and that international companies such as Google and Apple were now opening offices in the city.
Dundee narrowly lost out to Hull to be UK City of Culture 2017.
It is expected the winning bid will be revealed in around a year's time.