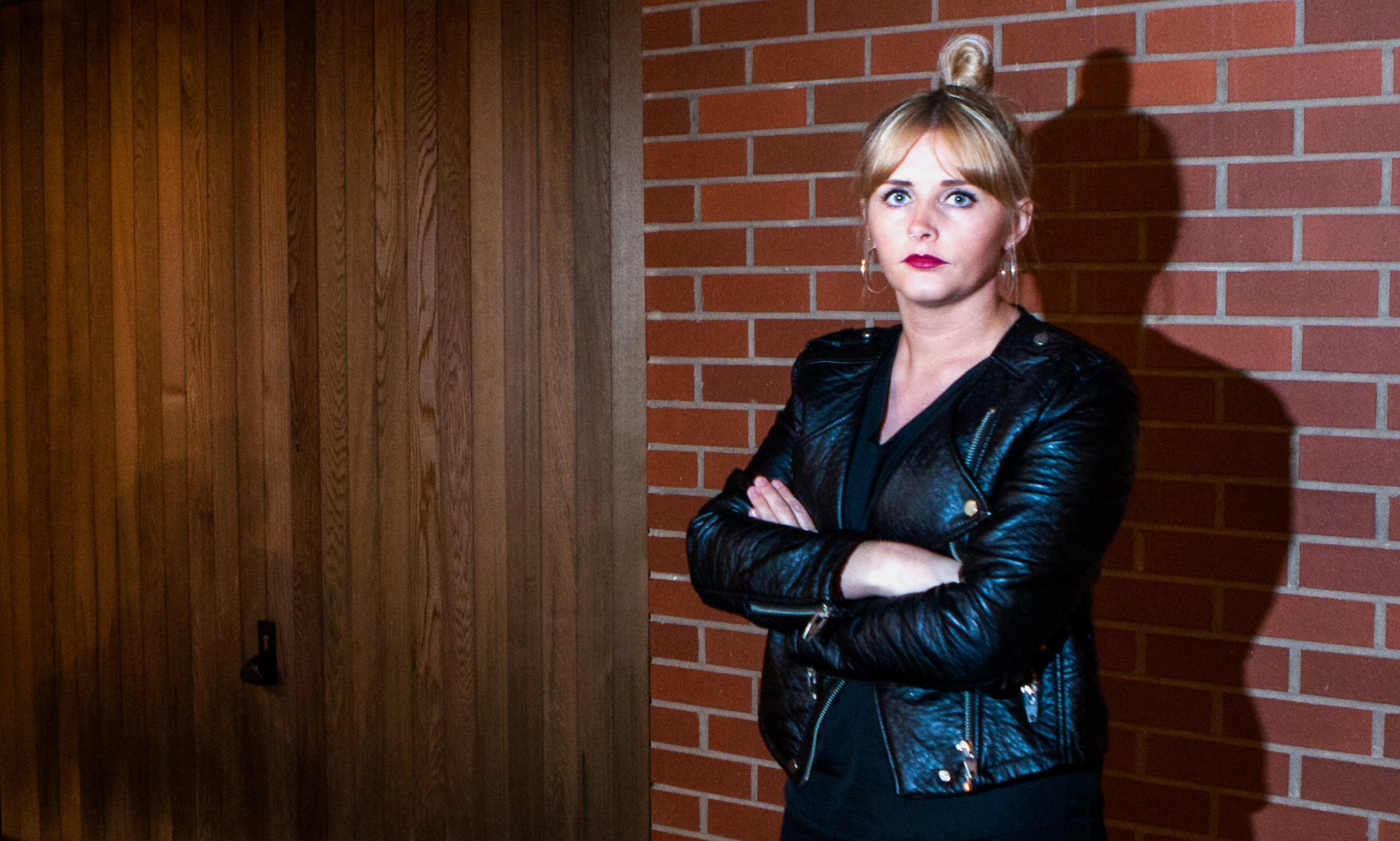 A Dundee woman has been hit with the UK's biggest-ever parking fine after a court ruled she must pay £24,500 for ignoring more than 200 penalties from a private parking company.
Vehicle Control Services took Carly Mackie, 28, to court after she ignored hundreds of their charges because she believed they were unenforceable.
But in a move which could have repercussions for motorists across the country, a sheriff has ruled the penalties are valid and Ms Mackie must pay a staggering £24,500 to the company.
Interest will be charged at eight per cent a year until the debt is paid.
Ms Mackie had been parking in an area reserved for residents when she visited the property rented by her mother and step-father.
She told the court she believed the penalties issued by Vehicle Control Services were unenforceable.
Sheriff George Way said Ms Mackie had "entirely misdirected herself on both the law and the contractual chain in this case" and the pursuers believed she had been engaged in a "personal crusade" to prove the charges were unenforceable.
In his judgment, he wrote: "She knew perfectly well what the signs displayed and that she was parking in breach of the conditions.
"She stated that (effectively a protest position) that parking charges were illegal and unenforceable in Scotland and that she could park where she liked as her father's guest.
"The defender is not the tenant. The defender's car was an additional burden on the parking facilities and she was the same as any other interloper. She was offered a permit by the factors (at a reasonable charge I think) but she refused on principle."
He added: "Parking is not only an amenity but a valuable commodity in modern life."
Both Ms Mackie and Parking Control Services have been asked to comment.
A statement by Debt Recovery Plus Ltd, which acted on behalf of the parking company, said: "This is understood to be the highest value parking charge case ever awarded in the United Kingdom.
"As some people in Scotland believe that parking charges are unenforceable (despite the landmark 2015 Supreme Court judgement ruling in favour of a parking operator) a record number of court cases are now being pursued in Scotland.
"We are happy to work with any Scottish motorist experiencing financial difficulties who would like to make a payment arrangement to settle historic charges before court action is taken. "
Two years ago Parking Control Services took a number of Dundee drivers to court over unpaid charges.
Another motorists who received more than 30 penalties from the company over a period of two years for parking without a permit on Brown Street has said he does not believe the decision will lead to the company pursuing him.
The driver, who asked not to be named, said on Monday he has not heard anything regarding the case for more than a year but doubts Ms Mackie's will have an impact.
"It was a part of a test case and there wasn't enough evidence so I've not heard anything for a year, "he said.
"This won't change where I park at all.
"The judgements are on a case-by-case basis and there are enough arguments so maybe she went down the wrong road or didn't get proper advice."