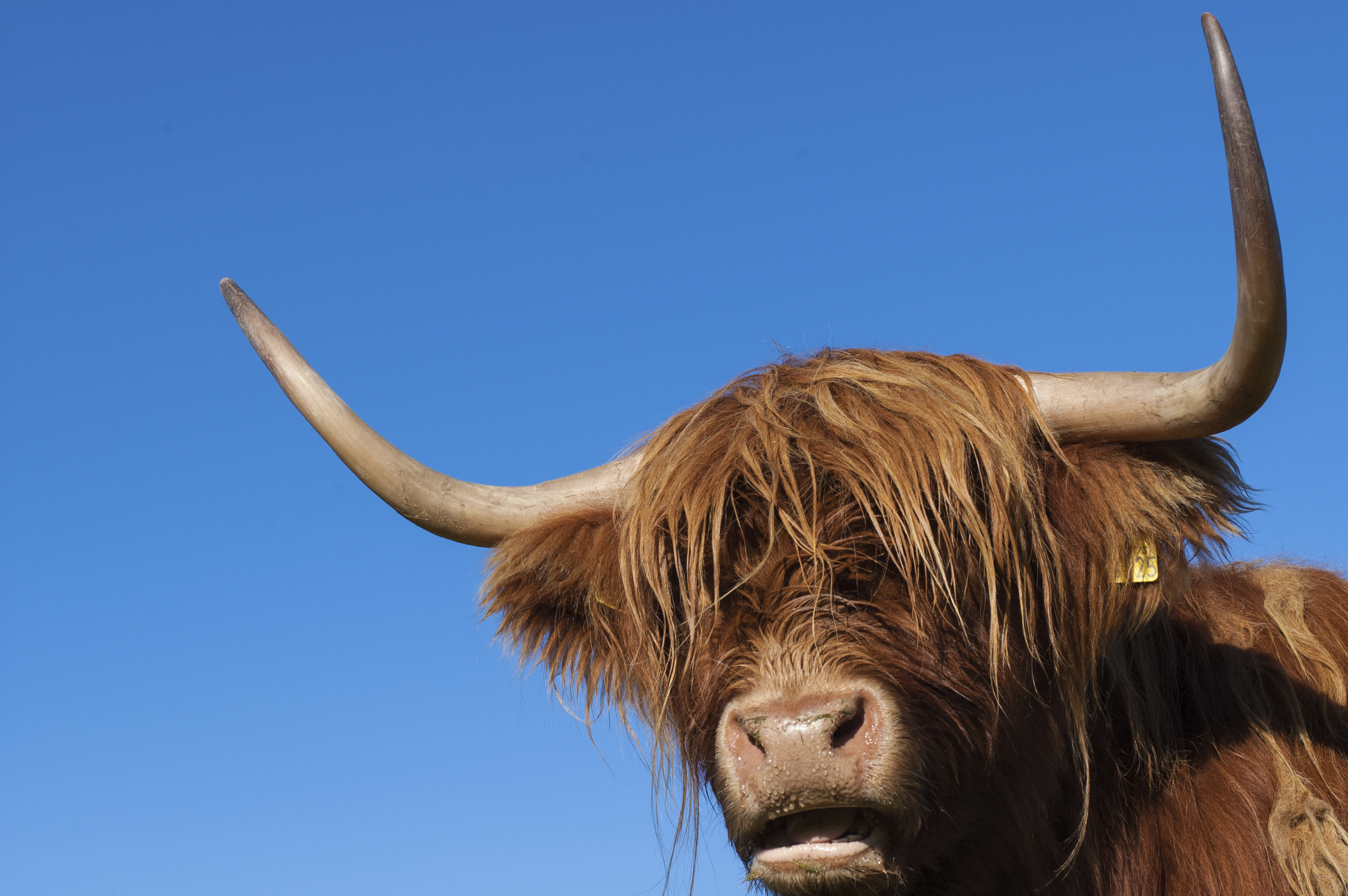 Courier journalists Cheryl Peebles and Dave Lord are running the Edinburgh Half Marathon in aid of LoveOliver. Here's Cheryl's latest training update.
Many things can knock you off your stride when you're out running.
Highland cows are not normally among them.
But it was a pair of the ginger beasts on the loose that sent me off course while I was out training to run the Edinburgh Half Marathon.
Running alone along a farm track, I was so intent on admiring one of the cows blissfully grazing in its field that I sauntered past its open gate unaware.
As I turned a bend I was alarmed to see its friend munching away at the edge of the track I was following, obviously having decided the grass was greener on the wrong side of the fence.
Missing not a beat, I about turned and decided to quietly make an unscheduled alteration to my route.
I know cows are generally gentle giants and probably more frightened of me than I of them, but I wasn't willing to argue with those horns.
And if they were they were the more fearful party, then the first cow which had now taken advantage of the open gate and was strolling towards me must have been petrified.
There was nowhere to hide. Trapped between the two cattle I had only a decision between running past it even faster or creeping slowly past praying I didn't startle it and end up like Swiss cheese.
I chose both, in reverse order.
So, compared to that experience the prospect of running 13.1 miles seems a little less scary.
Just six months ago, even jogging the 0.1 of a mile would have had me running for the hills (metaphorically, of course), having avoided the pursuit most of my life.
But escaped bovine aside, training is going great and my feet have managed to hit double figure mileage.
I'll be running with (behind) seasoned runner and The Courier's assistant editor (news) Dave Lord on May 28 as Team Courier to raise money for LoveOliver, a charity which supports families of children with cancer and funds research into childhood cancer.
Already friends, family, colleagues and even strangers have dug deep to help us raise hundreds of pounds for LoveOliver but we hope donations will keep rolling in. You can help us at https://mydonate.bt.com/fundraisers/cherylpeebles1.
I'm proud and excited to be taking part in the half marathon in LoveOliver's name.
And I'm pretty sure I won't meet any more Highland cows on the route through the stunning city.