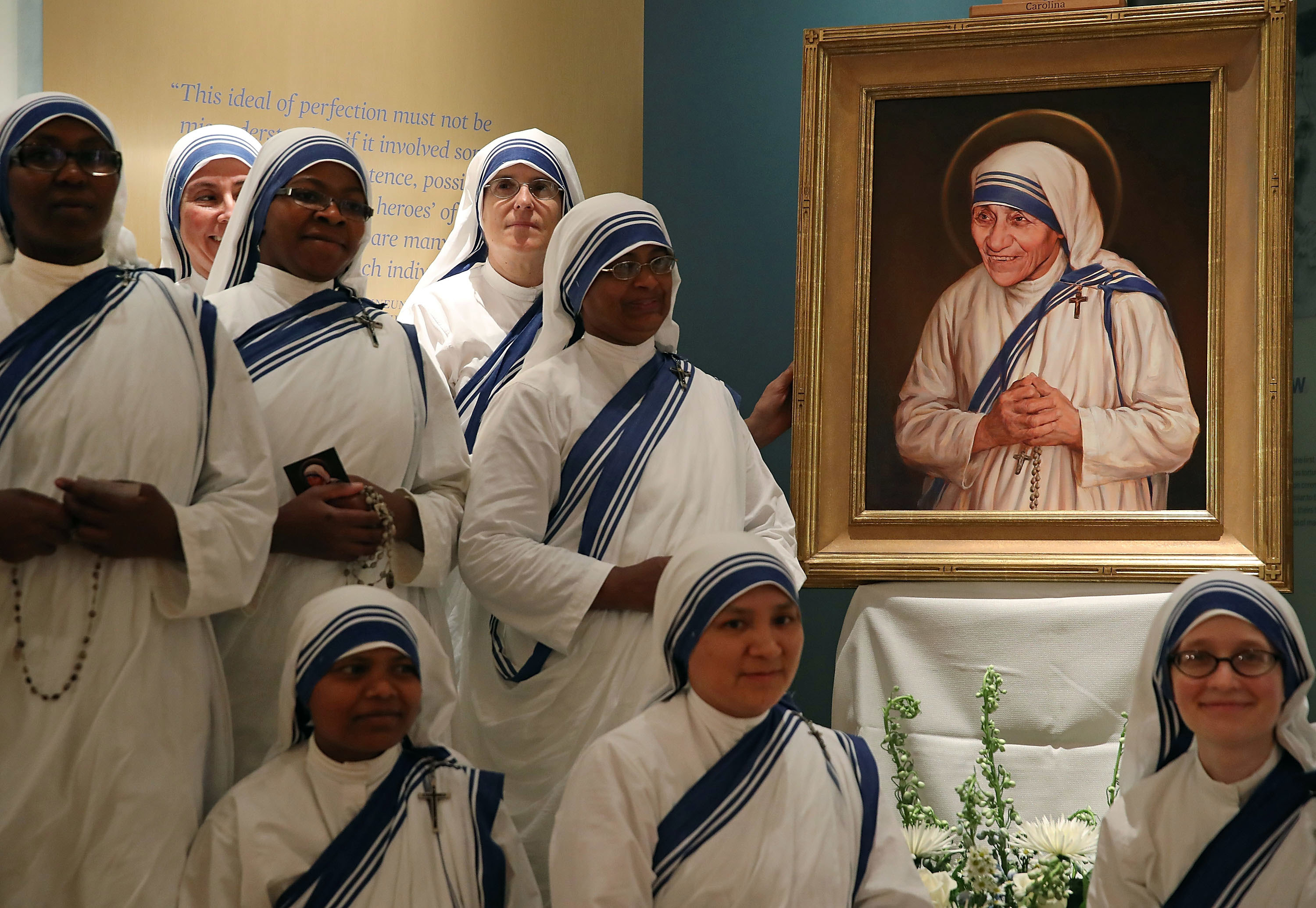 Nuns are being moved to Dundee to help tackle the city's poverty and addiction problems, it has been revealed.
The Missionaries of Charity, known as the Mother Teresa Nuns, will work predominantly in the north part of Dundee including Whitfield, Fintry, Kirkton, Douglas and Ardler.
The news comes after a double whammy of welfare system changes and cuts to public services have left thousands of Dundee families struggling.
Between April 2016-17, 6,776 adults and 2,771 children were helped by one Dundee foodbank alone, while recently One Parent Families charity boss Kim McRae slammed the "deplorable" levels of poverty in the city.
Four of the sisters, who are currently based in Birmingham, will arrive in the city on May 12 and will spend the summer establishing how best to help people living in deprivation.
Stephen Robson, Bishop of the diocese of Dunkeld, said: "I had asked the Mother Teresa nuns to come to Dundee about two years ago, but at the time they couldn't spare any sisters.
"Then out of the blue I got a call to ask if we were interested in taking the community moving from Birmingham.
"They had been thinking about coming to Scotland and saw that Dundee had many of the incidences of deprivation.
"They want to work in the north of the city, particularly with young families that are struggling and with people with addictions.
"I think they'll be received well and people will be willing to engage with them. We already have churches and primary schools in the city and they are all very popular."
The sisters will star at St Anne's Convent on Lawside Road when they arrive, and will be welcomed with a mass at St Andrew's Cathedral in Dundee on May 13.
The Missionaries of Charity was established in 1950 by St Teresa of Calcutta, and consist of more than 4,500 religious sisters around the world.
Bishop Robson added: "The summer will give them a chance to settle into life in Dundee.
"The sisters are originally from all over the world – the Superior is from America and one of the sisters is from Poland.
"They've been in the UK for ten years so they're already fairly well settled.
"We will have sisters from Glasgow and Edinburgh to welcome them at the mass in St Andrew's Cathedral."