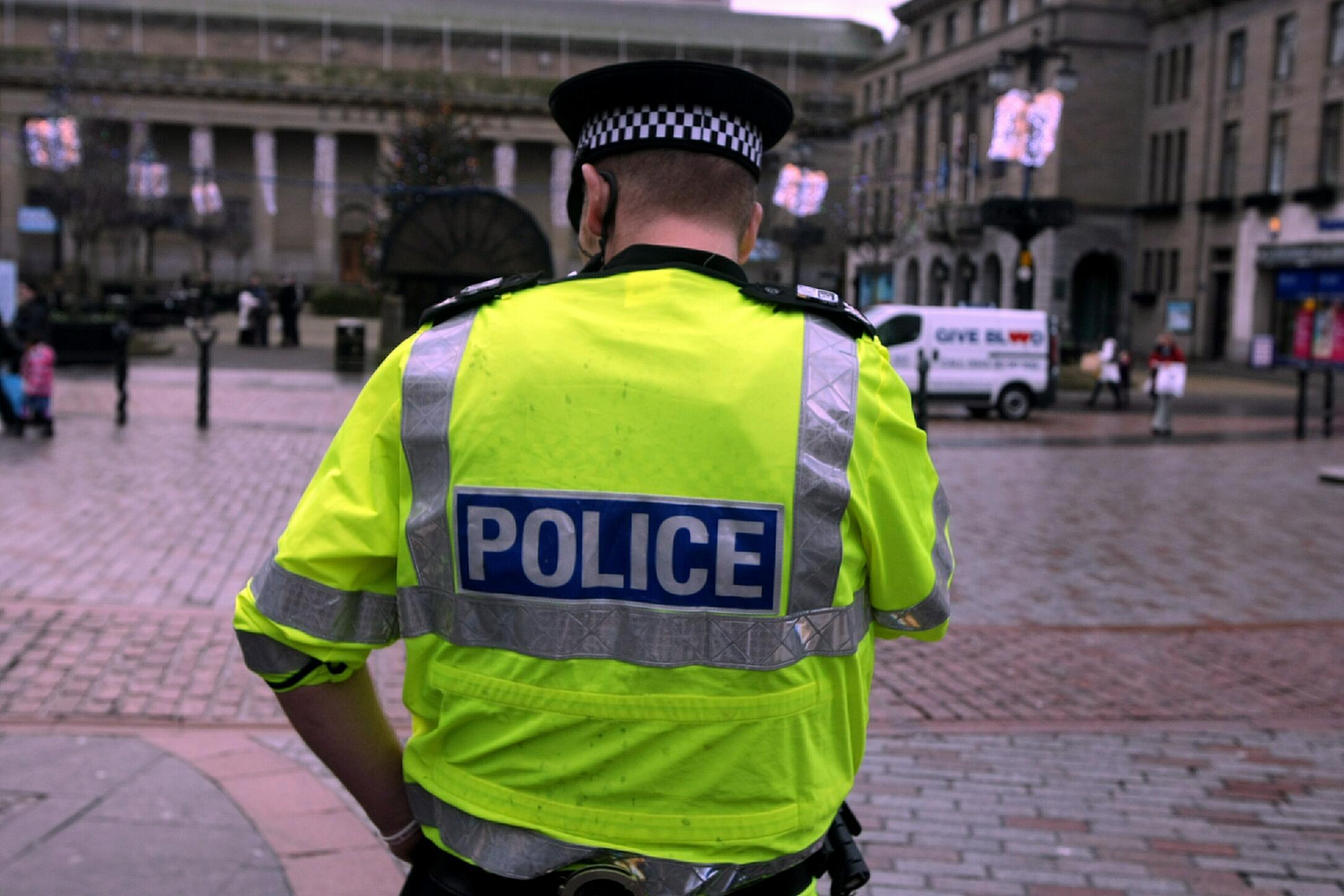 Police believe a "despicable" rough sleeper may be responsible for robbing a 100-year-old woman during a two-week crime spree in Dundee.
Constable Garrie Watson of Tayside Division's Community Investigation Unit said a number of homes in the Stobswell, Maryfield and Douglas area of Dundee have been targeted in a series of distraction-type thefts.
In each case the perpetrator gained access to their victim's home before stealing from them.
One of the victims was a 100-year-old woman.
Although police stressed the crimes are rare, they urged people in Dundee to review their home security and not allow anyone into their homes they do not know unless they have official identification.
Constable Watson said: "These are despicable crimes.
"This man has deliberately  targeted the vulnerable and elderly within their own homes, with the oldest victim being 100-years-old.
"I would urge members of the public to provide us with information which would help us to identify and arrest the person responsible.'
Constable Watson added: 'Whilst these crimes are relatively rare, members of the public should not be unduly alarmed.
"I would urge everyone to review their home security. In particular, outer doors should always be locked.
"If you live in a building with a security buzzer, do not allow anyone access who you don't know, and do not allow any person to enter your house who you are not expecting or who has no official identification, even if they know your name.
"In particular, please be wary of those with unusual requests, such as to use your telephone, bathroom or those who ask for a drink of water. If you believe a crime is ongoing, then contact Police Scotland immediately by calling 999."
Officers investigating the crimes say they are keen to trace a man aged between 30 to 35 who is around 5ft 6 tall, of thin build and with short brown or blonde hair.
It is believed he may be sleeping rough and may be using a bicycle to travel around.
Maryfield councillor Lynne Short urged people with concerns to attend community policing events, such as the one taking place at Boomerang on Saturday, to learn about personal safety.
She added: "Everyone has a gran or granddad and they want them to be able to live safely.
"It's just awful.
"Community police will be present at Stobsfest on Saturday, so I would encourage people to come along and express any concerns they may have."
Strathmartine councillor Ian Borthwick a former advocacy officer for Age Concern, said: "Any person who preys on elderly people in this way has no conscience.
"I hope the perpetrator or perpetrators of these deeds are brought to the courts and face appropriate justice."
Coldside councillor Helen Wright branded the culprit "deplorable".
She added: "I've heard people are moving from city to city doing this sort of crime."
Keith Robson, chief executive of Age Scotland: "These horrible crimes are a disgusting act to take advantage of the good nature of people.
"We would hope that local residents are working with Police Scotland to track down the perpetrators to bring this string of incidences to a swift end."
Anyone with information should contact Police Scotland on 101 or speak to any officer, quoting reference CR/11847/17.
Alternatively, information can be provided anonymously through Crimestoppers on 0800 555 111.