A young singer who spends his spare time travelling the country to busk says the "amiable" people of Dundee are some of his favourite audiences.
Callum Morrison set up outside Boots in the city centre today and was soon thrilling passers-by — and seeing his collection cup fill up — as he performed a series of Scottish folk songs, including local favourite The Road and the Miles to Dundee and Auld Lang Syne.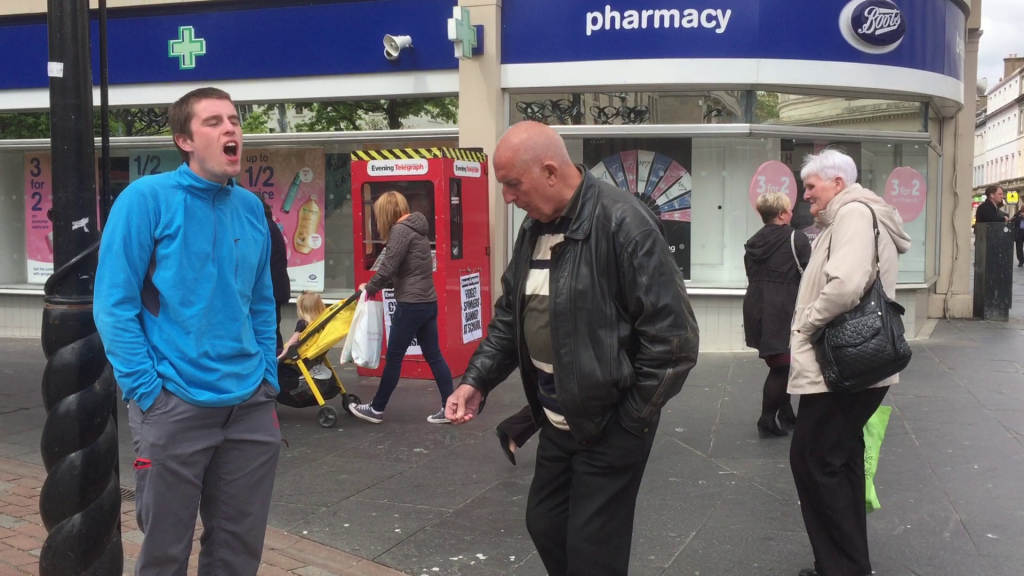 Callum admits standing up in the middle of the street and singing a capella is not always easy — and he faces his fair share of heckling.
However, he says he always feels welcome singing in his home city.
"I've been to a few Scottish cities and Dundee tends to be the friendliest — a lot nicer than Glasgow!" said the 22-year-old.
"No-one really heckles you in Dundee. People even come up and dance with me sometimes."
One of the many passers-by who was enjoying Callum's voice said: "Incredible performance. He should be an opera singer."
Callum has been a keen singer since childhood and performed in school choirs and the local branch of the National Youth Choir of Scotland.
He says singing is just a hobby but was thrilled when a video of him performing was watched 500 times on YouTube, where he has his own channel.
We reckon Callum deserves more than that, so please get sharing this story.