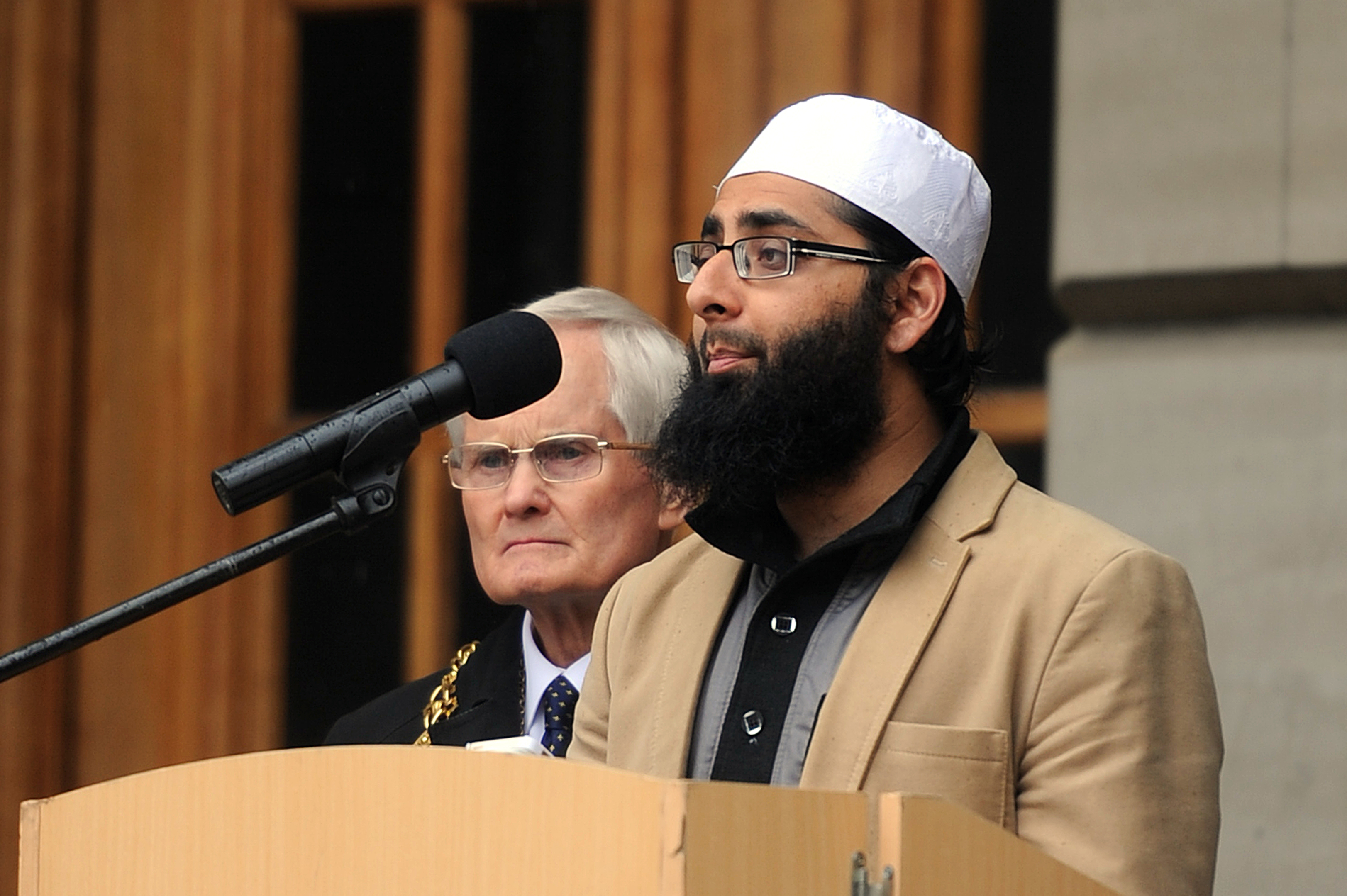 A leading Dundee Muslim cleric has said hate preachers should leave the UK.
Imam Hamza, from Dundee Central Mosque, was speaking in City Square after an impeccably observed minute's silence for the victims of the London terror attack.
Dozens of people gathered for the tribute, despite the incessant rain.
Lord Provost Ian Borthwick, councillors and other politicians stood on the steps of the Caird Hall to commemorate those who died and were injured in London.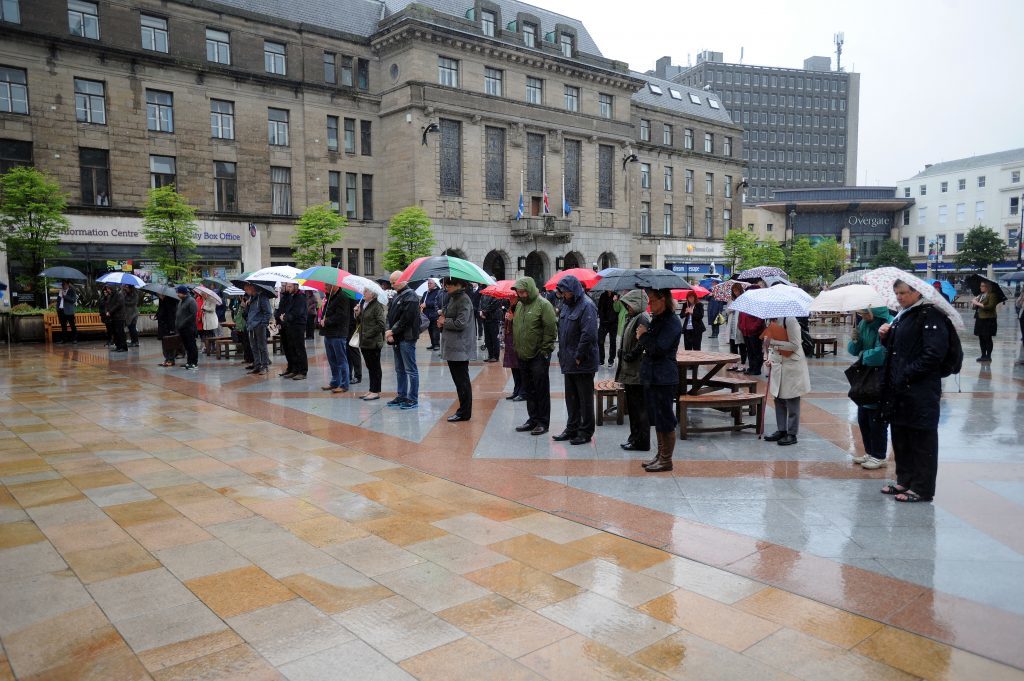 Addressing the crowd following the silence at 11am, Imam Hamza said hate preachers should leave the UK as terrorism "makes a mockery of Islam."
Imam Hamza said: "We all stand here shoulder-to-shoulder as a mark respect for those who lost their lives in the cowardly attack in London and those injured and all those affected by it.
"Just like Manchester, the tragedy that took place in London is a dark stain on humanity.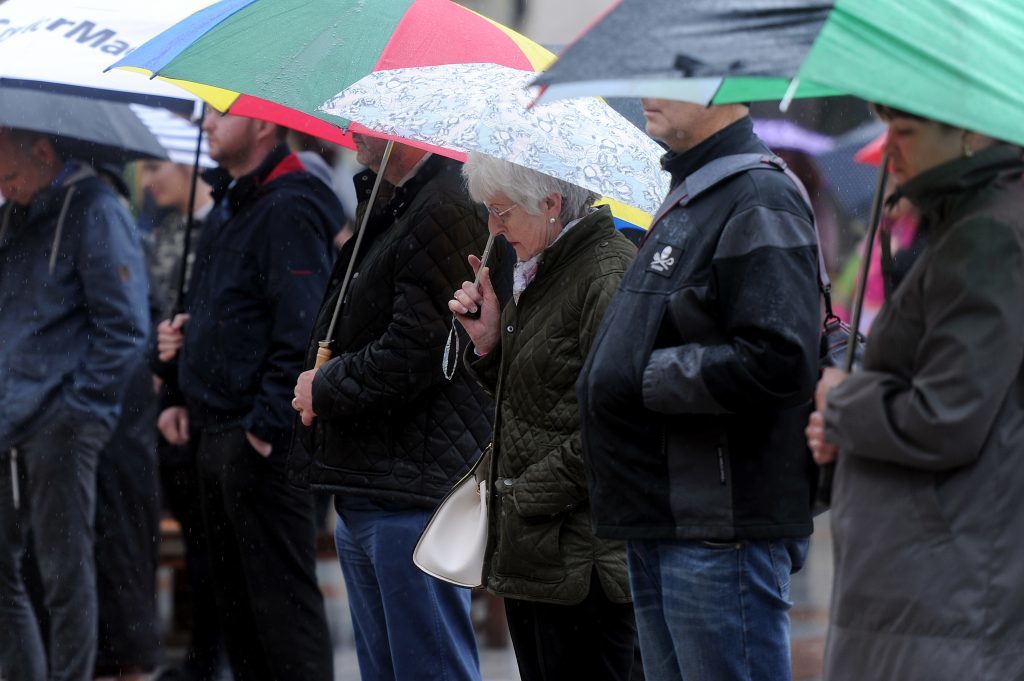 "The murder of innocents is totally against the core teachings of Islam. Terrorism has no place in Islam. These attacks were not committed by religion or race — this was hate.
"No religion, race or culture promotes hurting and killing innocent people. The first commandment is 'Thou shalt not kill' and all religions share this belief."
Imam Hamza added: "We send a strong message that those who are willing to bring carnage to our societies by slaughtering innocent people in the name of our beautiful faith will be rejected.
"These people and their sick ideology should not be tolerated by anyone. They are utterly unqualified to speak about Islam and have not even grasped its basics.
"Parents, families and friends, especially the youth, need to keep on challenging their murderous world view that makes a mockery of Islam and humanity.
"These people need to change their hate-fuelled ranting or leave the country, it's that simple.
"It's important that we as sane-minded humans don't buy into their evil narrative.
"We need to show we are together. Don't spread more hate. Don't spread more woes. It is essential to build bridges."