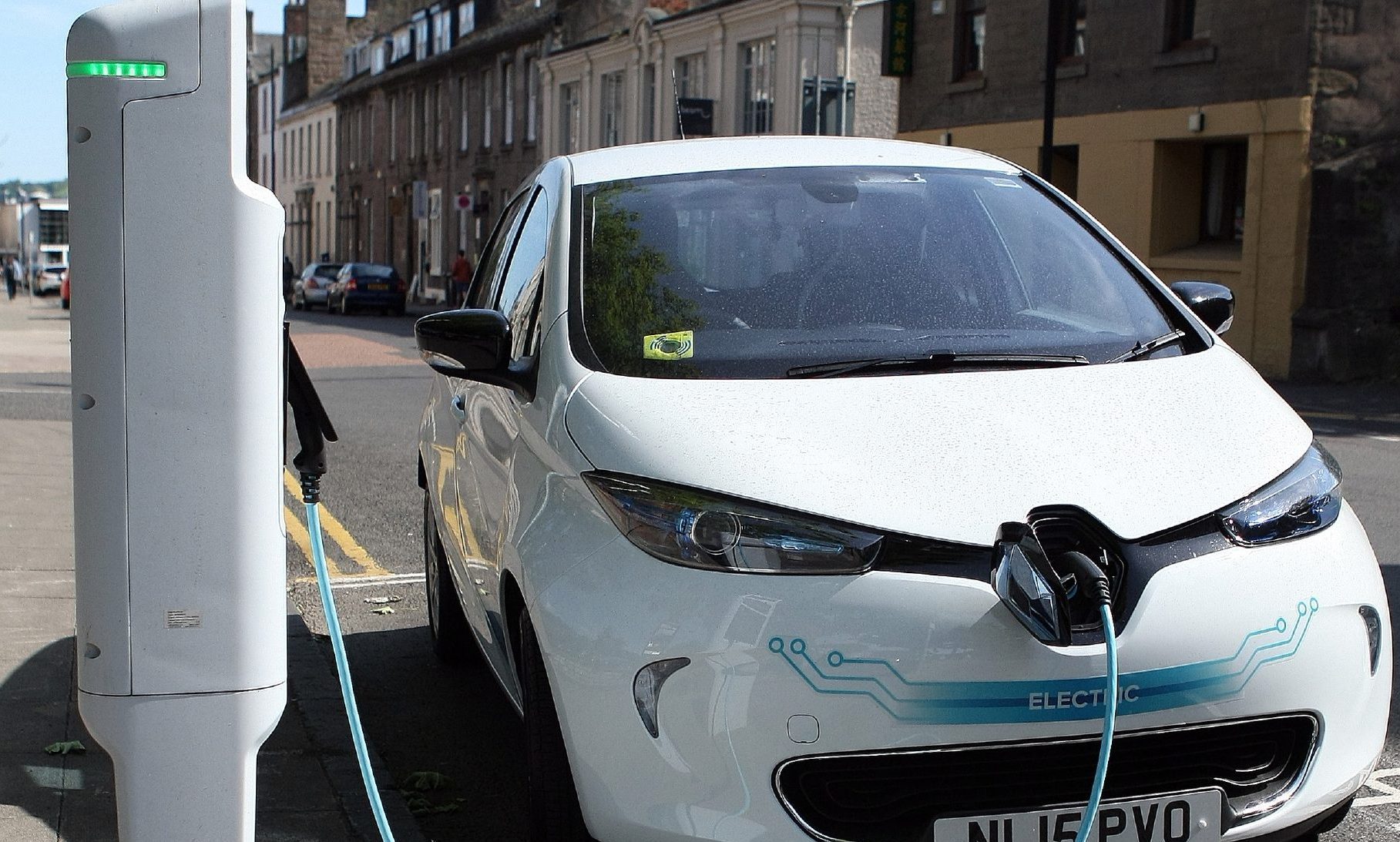 Concerned taxi drivers worried about running out of charge in their electric vehicles can adapt their style to avoid potential break-downs, according to a taxi chief.
Worried drivers raised concerns with the Unite union about having to potentially refuse requests for journeys outside of the city, over fears the battery powering their engines would drain, leaving them stranded.
Chris Elder, Unite union taxi branch secretary, said he has been contacted by drivers over fears they might not be able to carry out their duties in electric cars.
He said: "There is concern in the Dundee taxi trade regarding electric taxis, with some drivers having to refuse some out-of-town hires due to the lack of battery charge.
"Some drivers have had to drop passengers off at a taxi rank in their electric vehicles so passengers could continue their journey.
"At the moment we feel these cars are not fit for purpose as a taxi for bigger distances out of town."
Graeme Stephen, president of the Dundee Taxi Association, said electric cars have a range of about 120 miles, and that a battery can be charged to 80% capacity on the back of a 15-minute charge.
He said: "Driving an electric vehicle is a different way of working. If you adapt your driving style, I believe as a driver you will not really notice a difference to driving a petrol or diesel car.
"The attitudes toward electric vehicles, and taxis in particular, in Dundee are advanced compared to other cities. At seminars discussing electric car use it is regularly noted that Dundee is leading the way in electric taxi provision.
"A standard 30kW engine will have, on average, a mileage capability of around 120 miles. Drivers have wee competitions to see who can drive the most miles from a single charge. One told me they reached 137 miles on one charge, which goes to show you can get very good mileage from an electric car.
"We find that some drivers are hesitant to try an electric vehicle and perhaps some are stuck in their ways – so to speak – but the majority of those who have a proper trial of electric vehicles end up becoming their biggest fans.
Addressing concerns regarding out-of-town job request, Mr Stephen said: "There are plenty charge points in Dundee, and outside also. For example, if a driver is asked to drive to Aberdeen, there are rapid charge points in Stonehaven and Laurencekirk, which can charge a battery to 80% capacity in about 15 minutes.
"The same applies for Glasgow Airport, where there are charging points located in the car park.
"Drivers have free access to council car parks at the moment, as well as free charging. Even when it does change and charging comes into affect, it will cost around £2.40 for a 100% charge."