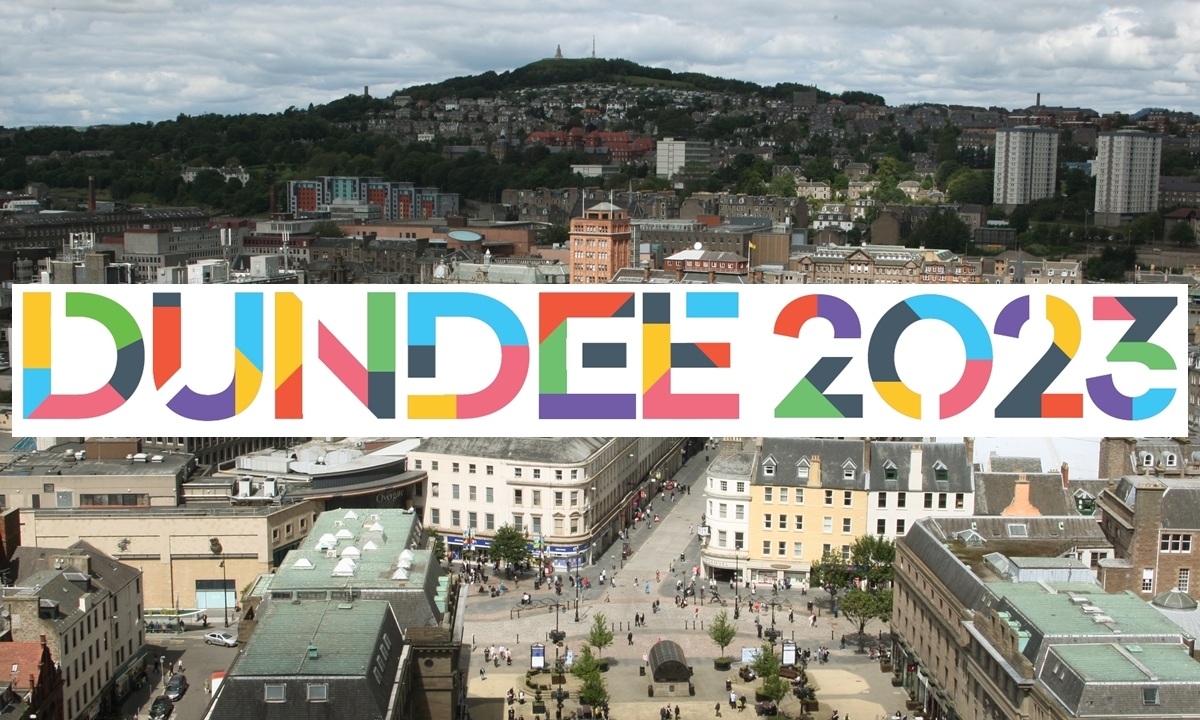 Courier readers are being called on to help Dundee's bid to become European Capital of Culture in 2023.
We are carrying out an unprecedented survey of our readers to find out what Europe means to you so we can help shape the city's final bid for the coveted title.
Dundee's final bid document will be submitted at the end of October. To mark the 100-day countdown to the submission deadline, The Courier will be running its biggest ever voxpop, where we will find out and share the connections with Europe our readers enjoy.
We are looking to gather responses from more than 500 people from all walks of life. Whether it's family ties, a favourite holiday spot or a life-changing experience, we want to hear about readers' connections with the continent.
How to help:
1: Select a photo of yourself
2: Write up to 25 words on what Europe means to you
3: Email both to culture@thecourier.co.uk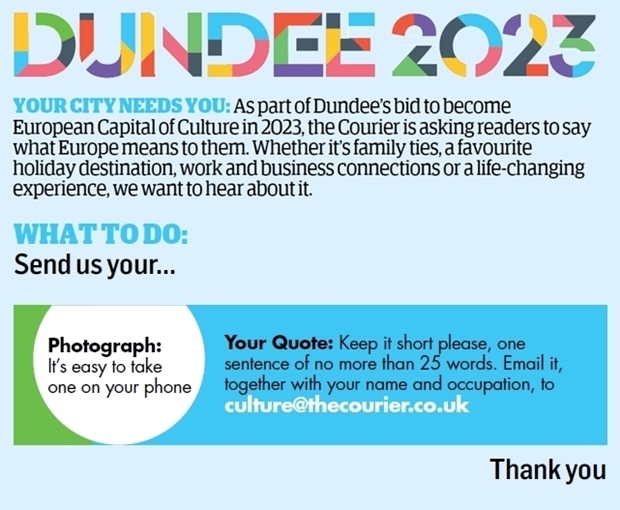 Pictures and comments will be run in The Courier later this month.
Readers' submissions will then be transferred to the Dundee European Capital of Culture bid website at www.dundee2023.eu when it goes live.
Taking part could not be any simpler: all readers have to do is email in a single sentence (no more than 25 words) about their connections with Europe, a head and shoulders picture as well as their name and position as they would like it to appear in The Courier. The deadline for submissions is July 14 but the sooner they arrive, the better.
Courier editor Richard Neville said: "This will be the biggest voxpop The Courier has ever attempted and possibly the largest ever carried by a Scottish newspaper. It would be a fantastic way to kick the bid off and show the strength of support it has from across the city.
"We look forward to reading your submissions."
The competition
So far, six British cities have said they will submit bids for the title of European Capital of Culture in 2023 – Leeds, Belfast-Derry-Strabane, Nottingham, Truro and Milton Keynes have said they will be challenging Dundee for the title.
Two European cities will be nominated as Capital of Culture in 2023, one in the UK and another in Hungary.
It is estimated being named the cultural capital would create 1,600 jobs and provide a 50% tourism boost.
Stewart Murdoch, the man leading Dundee's bid, said he believes Dundee is one of the three front-runners.