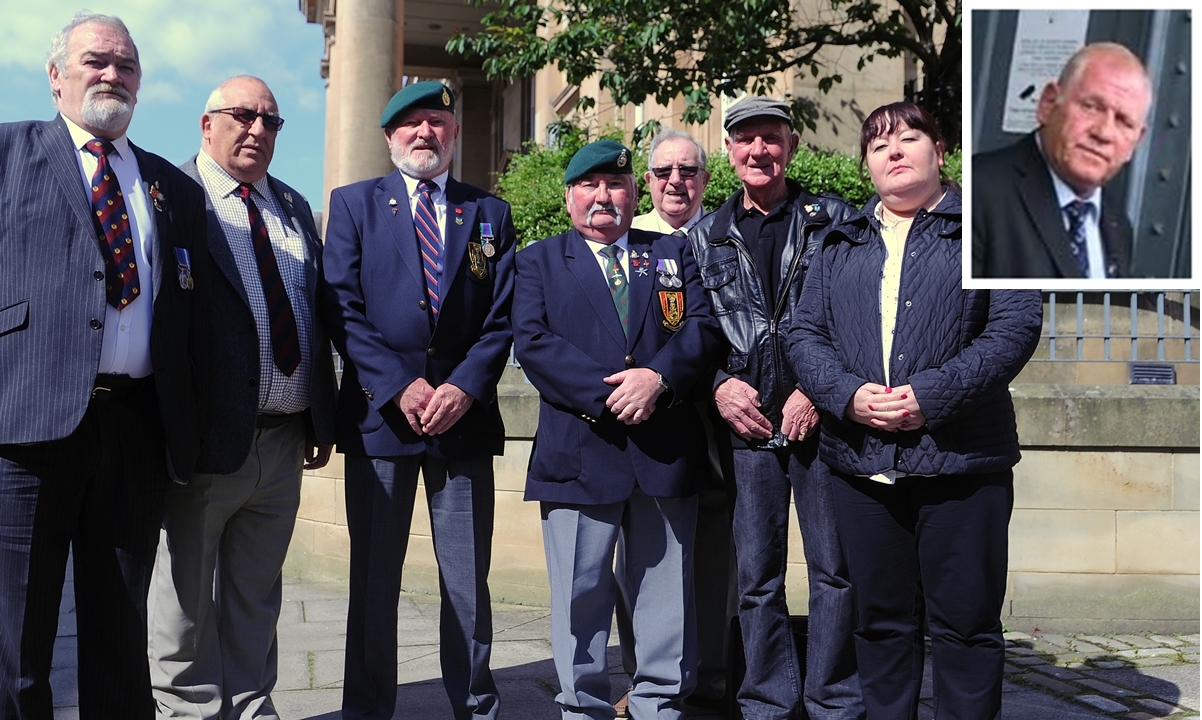 A "Walter Mitty" fraudster who stole £60,000 from a veterans charity has been jailed for 13 months
James Reilly, who last month pleaded guilty to fraudulently obtaining the funds from the Tayforth Veterans Project in City Quay, was sentenced by Sheriff Brown at Dundee Sheriff Court this morning.
Former armed forces comrades sat in court as Reilly, 66, was sentenced to 13 months, reduced from 15 in light of his early plea.
They wished him "happy holidays" as he was taken down to the waiting prison transport.
One veteran, Jake Reid, said: "He knew what he was doing from day one. He should have got longer."
Another veteran added: "If he hadn't been jailed, we would have been."
During Thursday morning's hearing, Dundee Sheriff Court was told Reilly transferred cash from the charity's bank account to his own personal account under the headings of "loan repayments" and "salary".
The court also heard Reilly told police he was up to his ears in debt while being quizzed in an earlier interrogation.
Fiscal depute Joanne Smith told the court volunteers began to become suspicious of Reilly's behaviour after it became apparent he had obtained blank cheques.
Ms Smith added: "The accused was having a lot of work done to his home against the background of having no income, this raised suspicions."
Defence solicitor Billy Boyle told Dundee Sheriff Court that Reilly was aware he had "brought a great deal of shame upon himself and his family".
VIDEO: "Vindicated" Tayside veterans say fraudster's sentence "not harsh enough"
Mr Boyle added that Reilly realises he will have to live with the effects of the crime "for the rest of his life".
As he sent Reilly to prison, Sheriff Brown said he believed Reilly started the Tayforth Veterans Project with "the best of intentions", but soon became out of his depth.
He added: "The sense of betrayal caused to your former colleagues is clear to see simply by looking at the public benches.
"They will feel betrayed and will want it to be a long sentence.
"That is a legitimate, but emotional reaction."
Mr Brown added that he believed the correct sentence to be one of 13 months imprisonment, reduced from 15 due to Reilly's earlier guilty plea.
Reilly was employed as a peer support worker for Veterans First Point, who are part run by NHS Tayside
Following Thursday's sentence, an NHS Tayside spokesperson said: "NHS Tayside is currently following due management process with regard to this individual."