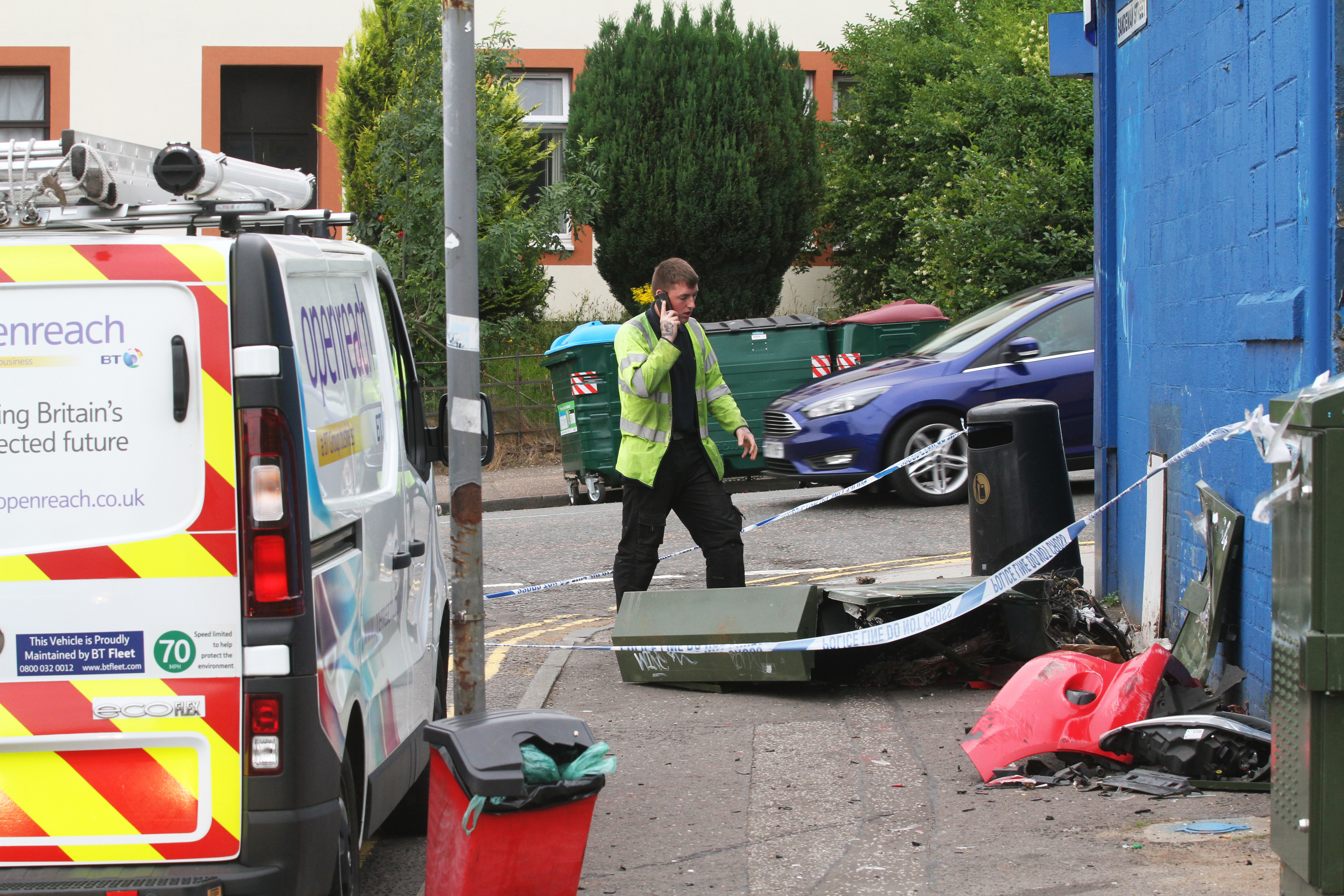 Locals have described the moment an "almighty bang" woke them up after a car knocked out a Dundee telecoms box.
Dundee FC are unable to process card payments at the club shop after the vehicle, a red Ford, knocked out their internet supply at about 3am this morning.
An accident at the corner of Provost Road and Sandeman Street has damaged the exchange unit, compromising the club's internet connectivity.
The crash sparked a large-scale police search for the car's occupants.
One resident described waking up at the sound of an "almighty bang" and hearing a man yelling "run, run".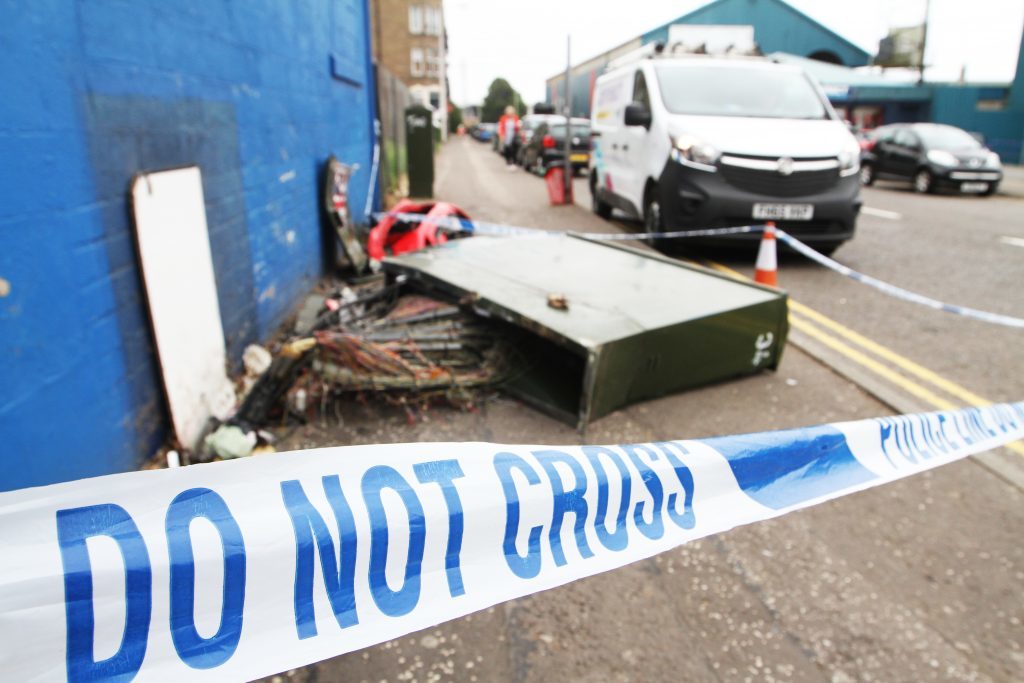 Officers with dogs later arrived and began scouring Sandeman Street, entering gardens and buildings.
Several police cars, a van and an ambulance were called.
Local woman Jackie Bridge said: "It was at about 3am. I'd been sleeping and I heard an almighty bang, and just saw the red car. I didn't see how it got to where it was. There was five people in it, they just got out and ran.
"One of the guys went down (Provost Road), he was just going 'run, run'.
"There was a police dog and a dog handler. The police went in the first close and went along. For about another hour it was cordoned off.
"They (the police) ran up closes. Just a couple of cars and then an ambulance came."
Another local woman described waking up to find police with dogs entering her building on Sandeman Street.
She said: "I did hear a bang then I saw about four people running along the road. I lay back down, next thing police with dogs were there, the back door was slamming, they were in the garden.
"I could hear police footsteps. When I looked out my window there was a policeman there with his dog."
A police spokeswoman said: "Police Scotland can confirm that a 22 year old man is currently arrested in connection with a road traffic incident which happened at Provost Road/Sandeman Street, Dundee junction in Dundee in the early hours of this morning."
Dundee FC are unable to process card payments at Dundee direct, the club store.
A club spokesperson said: "Due to a car accident at the Provost Road and Sandeman Street junction the club is without internet and email services. This means we cannot take any card payments until service has returned.
"BT Openreach are currently working on the problem at the exchange unit which has been badly damaged. We are unable to provide a timescale for the problem being rectified.
"We are sorry for any inconvenience this may cause and thank you for your patience."