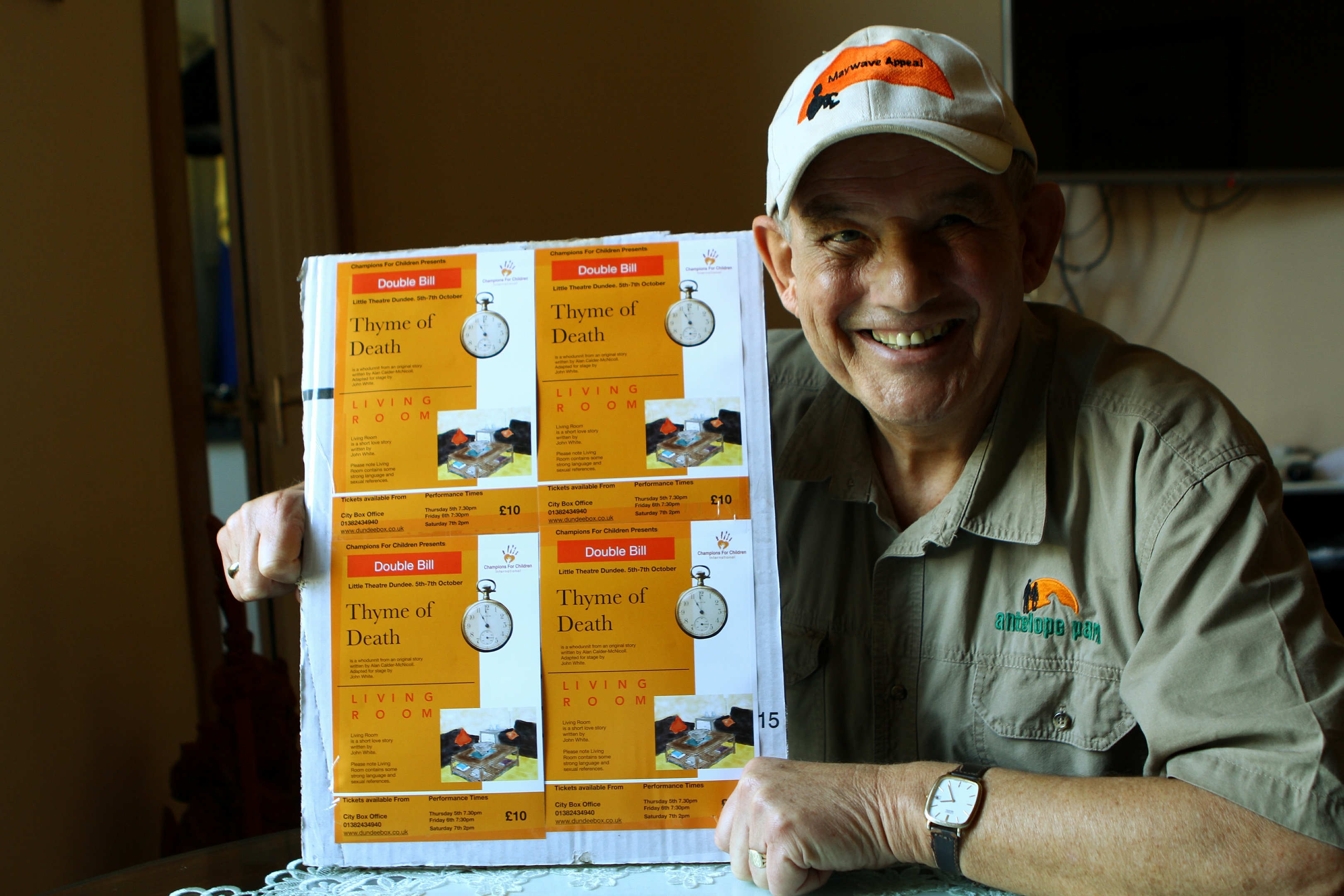 A Dundee businessman has written a play as part of a fundraising drive to raise £5000 for orphans in Zimbabwe.
Alan Calder-McNicoll, who runs a murder mystery group in his spare time, wrote Thyme of Death which will be performed at the Little Theatre in October.
A shorter play, called Living Room, will also be staged alongside the main performance.
Proceeds from the ticket sales will go to the Maywave Campaign, an initiative started by Champions for Children – a network of fundraisers co-founded by Alan.
The network regularly raises money for the community arm of the African Lion and Environmental Research Trust (ALERT).
Alan, who runs a sleeping bag liner company,  said: "The money will go towards fitting out an orphanage in Zimbabwe.
"We've already got one unit built by another organisation from Norway, and we are now fitting out the other two units.
"The first one we fitted out cost $6000 and we then raised $15000, which is being held by ALERT. For our latest initiative, we need to raise  $4000, which is around £5000."
Alan has appealed to local businesses and the community to help support the cause by donating money and coming to see his show.
Thyme of Death is a murder mystery play, while Living Room is a short play with two actors who play a couple having an intimate conversation in their living room.
Alan first visited Zimbabwe as part of a wider trip to Africa in 2008, volunteering with ALERT.
He added: "ALERT have a holistic approach to lion conservation.
"They believe in assisting the deprived communities that live in the areas where they operate. That's how I got involved with the orphanage project.
"I stay in Zimbabwe for three months a year and regularly go back and forth between there and Dundee.
"It's a great cause and I would appeal to people to help support us."
Thyme of Death and Living Room will be performed at the Little Theatre on Victoria Road on October 5 and 6 at 7.30pm, and on October 7 at 2.00pm.