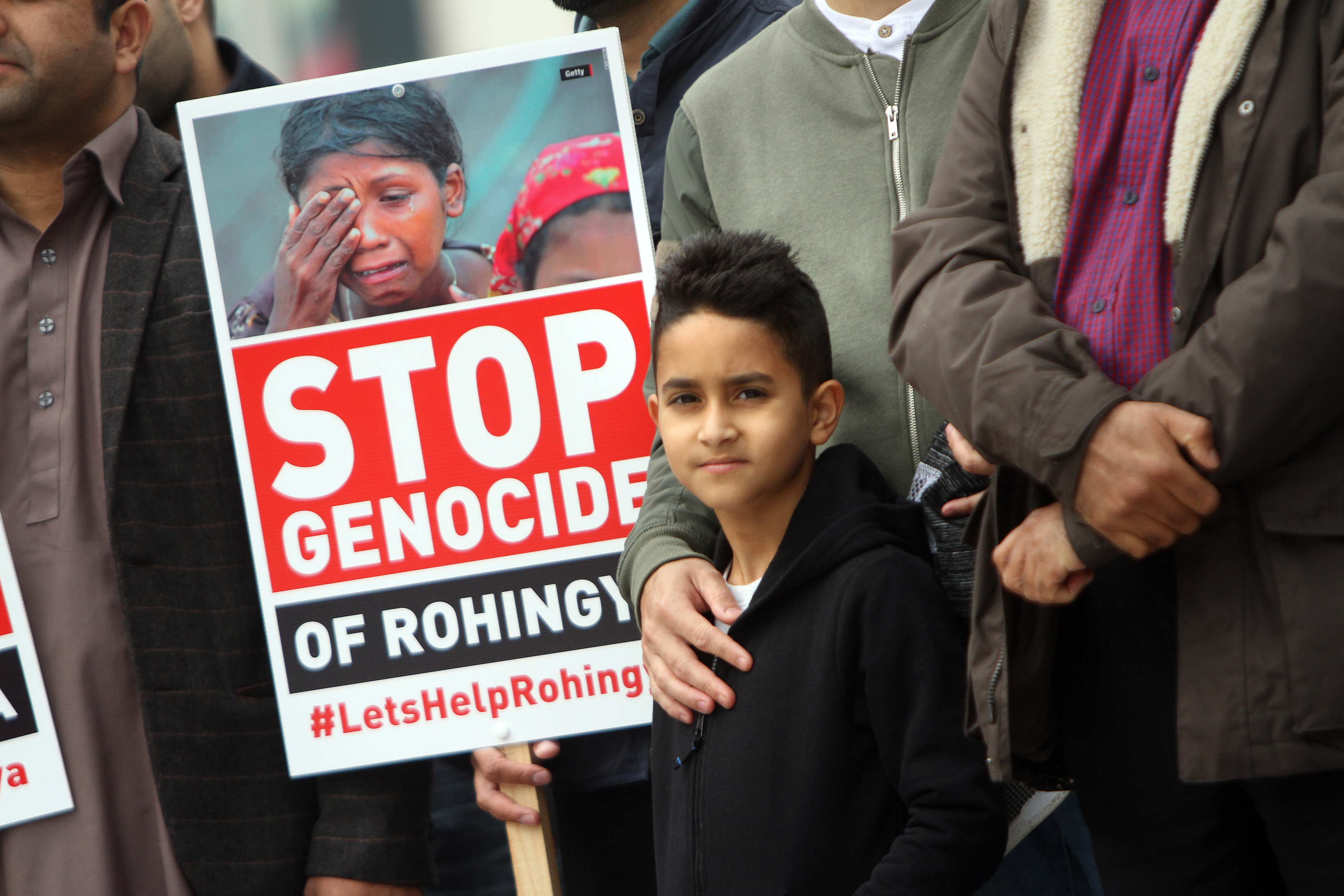 Myanmar leader Aung San Suu Kyi could become the first person in history stripped of the Freedom of Dundee.
The Nobel Peace Prize laureate has been heavily criticised for her refusal to condemn, or even acknowledge, the ethnic cleansing of Rohingya Muslims in Myanmar.
This has prompted calls for her to be stripped of honours, including the Freedom of Dundee, if she continues to refuse to take action.
Nearly half a million Muslims have been forced to flee across the border into Bangladesh because of the military offensive against them, which began at the end of August.
Amnesty Intentional has said more people have fled Myanmar to Bangladesh in three weeks than the number of refugees to attempted to reach Europe by boat in 2016.
The carnage has prompted calls for Aung San Suu Kyi to be stripped of her Nobel Peace Prize.
Dundee East MP Stewart Hosie said councillors may have to consider stripping her of the city's highest civic honour too if she does not denounce the violence.
Nearly 200 people attended a demonstration in the City Square on Sunday calling for action to stop the offensive on Sunday.
Mr Hosie said: "What the UN said was that she is on her last chance and I think that is appropriate for the Freedom of the City as it is for her Nobel Peace Prize.
"If she doesn't take action to stop the genocide then all options are on the table."
Such a move would require a councillor to put forward a motion calling for the honour to be rescinded which  then gained the support two-thirds of elected members.
A spokeswoman for Dundee City Council said: "As far as we are aware nobody has ever had the freedom of the city removed.
"If proposals were made, it would have to the full council and get the backing of elected members."
Suu Kyi was granted the Freedom of Dundee in 2008 for her non-violent campaign to bring democracy to Myanmar, which was then known as Burma.
Her party had won a decisive victory in elections in 1990 but was not allowed to take power.
Instead, the country's ruling military junta retained power and detained her under house arrest for 15 years.
A year after the election victory she was awarded the Nobel Peace Prize.
Her struggle was compared to that of Nelson Mandela, who was also awarded the Freedom of Dundee in 1985.
She was finally released in 2010 but analysts say her government has little power over the military.
Other recipients of the Freedom of Dundee include Field Marshall Douglas Haig, The Queen Mother and former Dundee United manager Jim McLean.