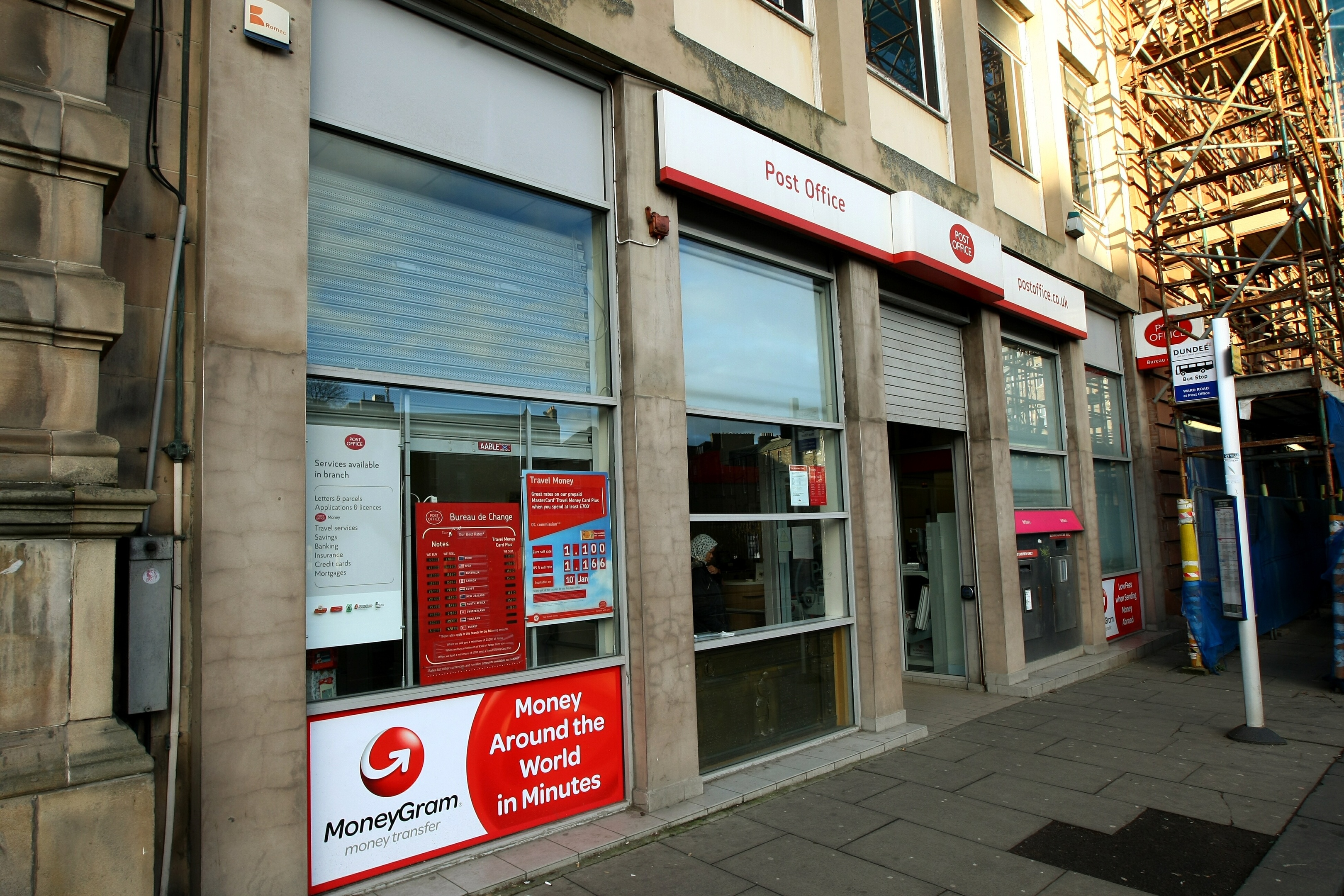 Dundee residents have until the close of play today to have their say on plans to move the city centre post office from Meadowside to Whitehall Street.
The Post Office wants to close its Crown office in Meadowside and shift services to a new base in Whitehall Street.
Instead of being centrally managed, the new enterprise would be run by QDSA Ltd, a private firm based in Cupar.
All staff currently employed at Meadowside will be able to transfer to the new employer.
The consultation on the proposed switch closes today. The new branch would open in November if the Post Office decides to go ahead with the move.
A Post Office spokeswoman said: "All responses will be carefully considered before we make a final decision and it's not possible to give a precise timescale at the moment."
Comments can be emailed to comments@postoffice.co.uk before the deadline closes.
Meanwhile, The Post Office will open a newly modernised branch with longer opening hours at Main Street in Invergowrie today.
Customers will be able to access a range of services, including special delivery, local collect, home shopping returns, online banking cash deposits and withdrawals.
Post Office services will be available seven days a week during opening hours, from 7.30am to 6pm Monday to Saturday and from 7.30am to 2pm on Sunday.
Fiona Shanahan, Post Office area manager, said: "We are making it easier for customers to get their cash, send and collect their mail and do their banking because we know how important these services are to local residents."
She added: "We are confident that this vibrant new-style Post Office at the heart of the local community will meet customer needs. This modernisation is part of a major investment programme, the largest in the history of the Post Office."