Scotland's first Tesla taxi has been unveiled at an event in Dundee.
The top-of-the-range electric car was showcased outside the city's Caird Hall yesterday  as the public got their first glimpse of the vehicle.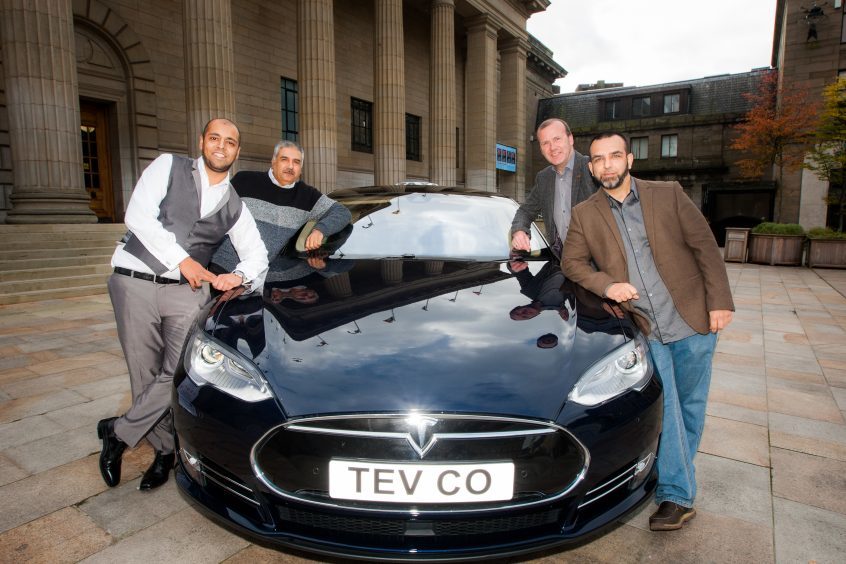 The new Tesla Model S comes in at around £56,800. However, Dundee City Taxi, the company set to introduce it to the City of Discovery, hopes the car will lead the way in revolutionising the Scottish taxi trade.
Mohammed Hashmi, co-director of the firm, said: "I've been in the business since 1985. It will be great to have something like this in the city.
"It's zero emissions but it's also an incredible looking car. I think people will be really excited to see it."
Business partner Qaiser Habib Qadri, who also serves as secretary of Tayside Islamic Centre, said: "This is a great step forward for the people of Dundee and it's a great step forward for tourism.
"We have the V&A project coming and the city is a very exciting place to be right now. This is a new era and we want to be front of the queue for that."
The taxi firm, working in partnership with electric vehicle company TEV CO, hopes to introduce a second Tesla to its line in the next few weeks.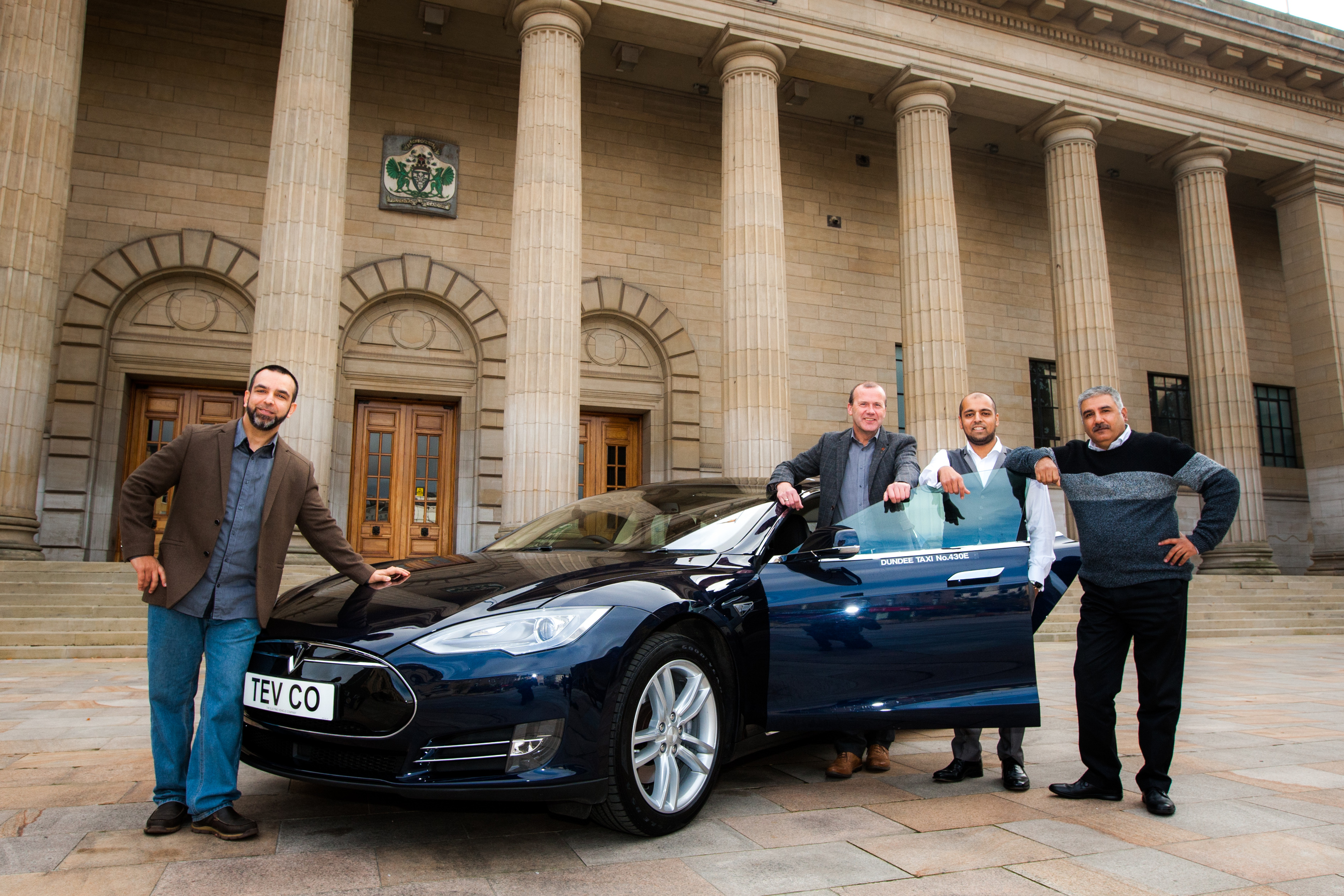 TEV CO director Mohammed Zaveri said the group was looking to take advantage of a city-wide green initiative that has seen 58 electric charging points installed at locations across Dundee.
He added: "This is the future and I think we're 10 steps ahead of the crowd, really. Dundee deserves this."
Mark Flynn, vice-convener of Dundee City Council's development committee, said: "We've invested as a council in hubs and charging points so it's great to see businesses like this looking to continue that good work.
"This is all about positivity for Dundee. We are a city that's moving forward."
---
DUNDEE'S BRIGHT GREEN FUTURE
Dundee's great leap into the future of green motoring has been at the forefront of Scotland's commitment to phasing out diesel cars by 2032.
There are currently 58 electric charging points across the city, with prominent sites such as Ninewells Hospital and the new V&A museum among the first to sign up.
Dundee City Council currently has a fleet of 83 electric vehicles – more than any other local authority in the UK.
The demand for electric has been so great in the city that taxi firm 203020 had to introduce a £2 fee for non-employees who wanted to charge their vehicles in the company's car park.
As the new top-of-the range Tesla taxi was revealed yesterday, councillor Mark Flynn said it was "great" to see companies following through on the council's green initiatives.
Plans for a further charging hub in Princes Street were approved in August.