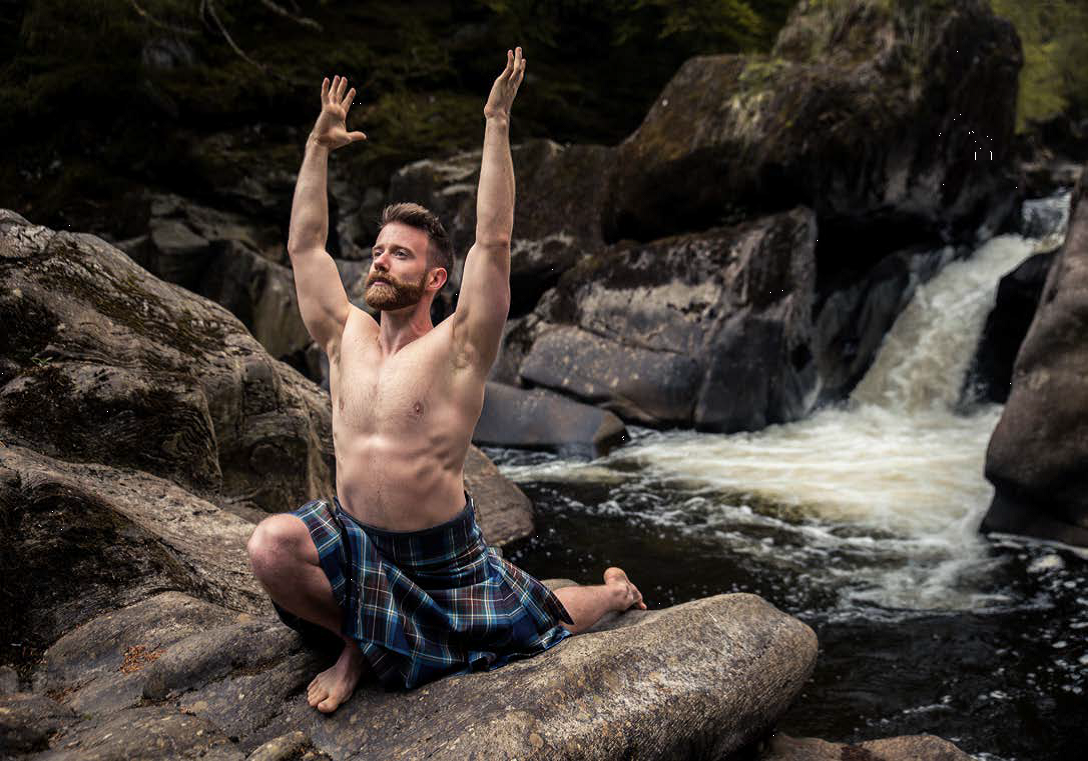 Dundee's kilted yoga star is on the hunt for men to join him for a live TV workout.
Finlay Wilson, whose Youtube yoga videos have turned him into an internet sensation, will be interviewed on ITV's This Morning on Thursday.
The appearance coincides with the launch of his new book, Kilted Yoga: Yoga Laid Bare and he is appealing for men to appear alongside him.
Volunteers will be put through their paces by the 30-year-old during filming at Riverside Nature Reserve in Dundee.
Finlay said he was looking forward to showing the city – and its menfolk – to a wider audience.
"It's nice to get to do this on my home turf," he said. "Looking out over the Tay, it will be lovely.
"It's exciting to get invited on to the programme. Yoga books don't normally get this type of publicity."
Rehearsals will take place at 9am on Thursday, with Finlay's interview and tutorial expected to be broadcast live at about 10.45am.
Volunteers won't be expected to do any talking, or to be "physically proficient", but they should be comfortable about appearing on live television.
And nor should they worry about bringing a kilt as Finlay is hoping to organise hire outfits.
Anyone interested is asked to contact him via his Facebook page. He already has a handful of people willing to take part, but is looking to get as many people as possible for the showcase.