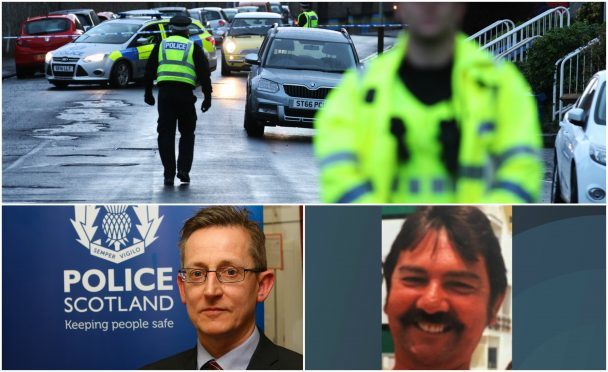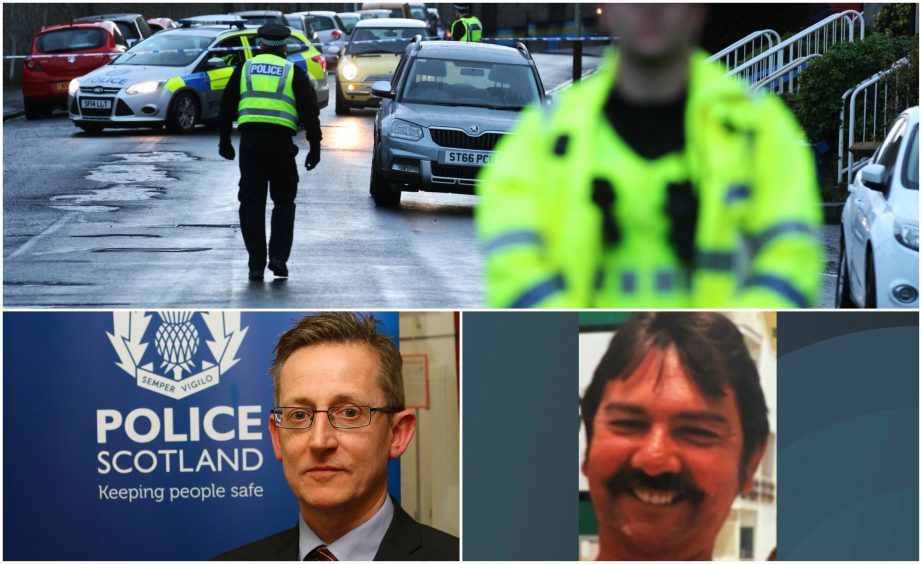 A man who died after being found seriously injured in a Dundee street may have been crushed by a hit-and-run vehicle as he lay in the road.
Police are appealing for the driver to "do the right thing" and let John Ogston's grieving family know the truth about his death.
The 67-year-old was found  in a "serious" condition at the junction of Mains Road and Bayne Square in the Hilltown area of the city at around 11pm on New Year's night.
VIDEO: 'Come forward and do the right thing': Watch Dundee police chief's full message on Hilltown hit and run
A woman had been escorting the father-of-two home after leaving the Bowbridge bar on Mains Road when he fell.
Mr Ogston was not hurt in the fall but was helped a further 100 yards down Mains Road by his companion, who then left him for a matter of minutes while she ran to fetch his daughter at her home in nearby Bayne Square.
It was during this time that police believe he was crushed by a vehicle, which then drove off.
The force had been treating Mr Ogston's death as unexplained until now.
However, after officers received a consultant's report from Ninewells Hospital and a postmortem examination, they now believe his injuries "were more than likely caused by a vehicle" which drove over him as he lay in the street.
And at a special press conference at Police Scotland's Tayside headquarters on Thursday afternoon, Detective Chief Inspector Iain Wales said he is "convinced that the driver of this car would know that they've ran over or bumped over something".
Dundee dad who died after being found on street had 'injuries caused by vehicle'
Mr Ogston, who worked for DC Thomson at the company's Kingsway East premises until he retired seven years ago, was still conscious when he was helped into his home by four men.
He was taken to Ninewells but died at the hospital on Tuesday from severe injuries to his head and body.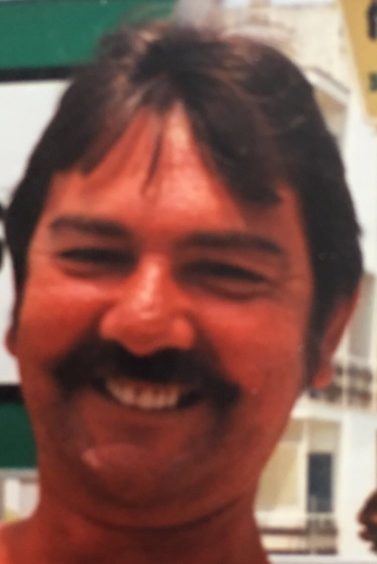 DCI Wales said: "It is our belief that while the female was getting the daughter out of the house, a collision has occurred with John in the road.
"The indications are that he was lying on the ground when he was crushed. There was no evidence that he was standing up at the time.
"I'm convinced that the driver of this car would know that they've ran over or bumped over something.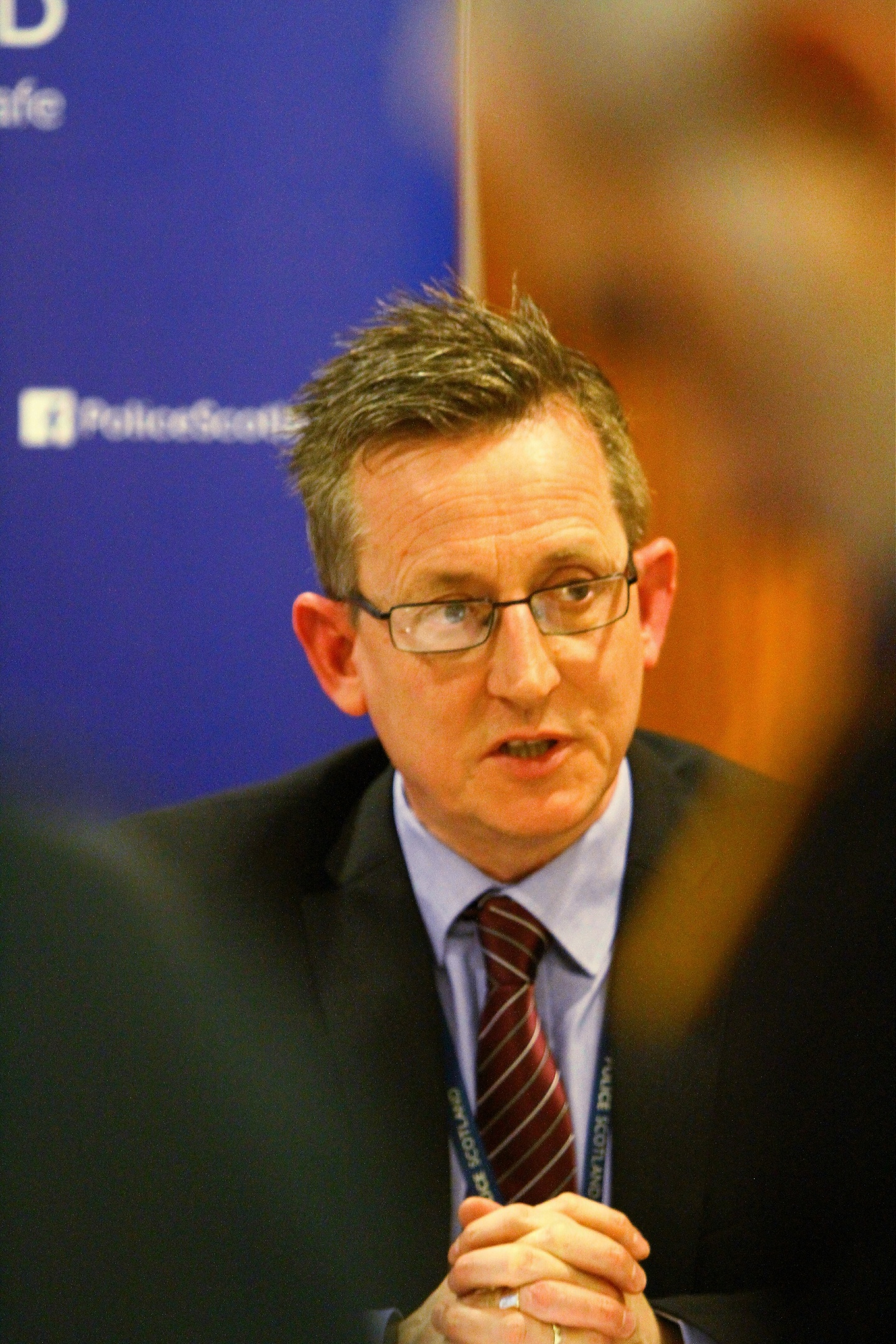 "I would like to make a direct appeal to the driver of the vehicle that struck John, or to anyone who has knowledge as to their identity, to speak to us.
"If the driver has gone home and confided in someone about the incident then that person has to do the right thing and come forward.
"John has left his children without their dad and they, as a family, need to know what caused his death."
DCI Wales also appealed for several witness to come forward.
He said: "We need to speak with four men who came across John in the street, and helped carry him into his home.
"These four men walked from the direction of Dens Road, uphill along Mains Road before turning left into Main Street just after 11pm.
"One of them was wearing a distinctive top with a dark body and long white sleeves. I would appeal to these gentlemen to come forward.
"Secondly, we are appealing to the driver of a taxi that drove up Mains Road from Dens Road.
"The driver would have seen John in the middle of the road being helped by a female. I would again like to stress that this was prior to John being injured, and we believe the driver did stop and may have spoken to the couple.
"The taxi was a five-passenger size taxi with a large passenger cabin."
The incident happened some time between 10.55pm and 11.15pm on New Year's Day and police are now in the process of scouring CCTV footage to help in their investigations.
Anyone with information is urged to call 101 or speak to any police officer.
Information can also be given anonymously through Crimestoppers on 0800 555 111, quoting reference number 0663 of January 2.