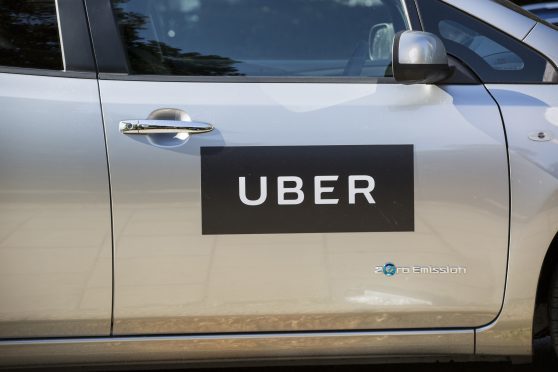 Controversial taxi firm Uber have ruled out any move to Dundee in the near future.
A spokesperson for the company said that there are no current plans to expand to the City of Discovery, despite having just been granted a licence to operate in neighbouring city Aberdeen.
The company's latest move means the residents of Scotland's three largest cities will now have the option of calling on a lift using the app-based service, which has spread across the globe since launching in San Francisco in 2009.
Taxi booking through the company is done via a smartphone app with passengers given detailed information on their driver such as the car's make and model as well as GPS tracking.
The fare is then automatically deducted from the user's bank account.
There are currently over 600 licensed taxis operating in Dundee and Graeme Stephen, chairman of Dundee Taxi Association, said the 1000 plus taxi drivers working in the city would be glad to hear the news.
He said: "It can only be a good thing for taxi drivers here that the company doesn't have any plans to begin operations.
"I wouldn't worry about them too much though because I don't think their system would work in the city anyway.
"They have a surge system which means that if it is busy then their prices rise.
"Taxis have to abide by the rates set by meters and there are enough taxis here that you rarely have to wait for one.
"The ranks are normally full with taxis and you can get one very quickly if you call.
"There's simply no demand for them in Dundee.
"Who in their right mind would pay a surge fare of, say, £20, instead of a standard meter fare of £15?
"I don't think it would be allowed here anyway because the council doesn't allow over-charging of fares."
Uber, which operates in over 600 cities worldwide, spread into Scotland in 2015 with operations beginning in Glasgow, quickly followed by Edinburgh.
On Friday, Uber was granted a taxi licence by Aberdeen City Council and plan to begin operations "as soon as possible."
Mr Stephen added: "With the oil slump, I would think that there is less demand in Aberdeen now.
"I am surprised they have made that move to be honest."
A spokesperson for Uber said: "We have no current plans at this stage to launch in Dundee."