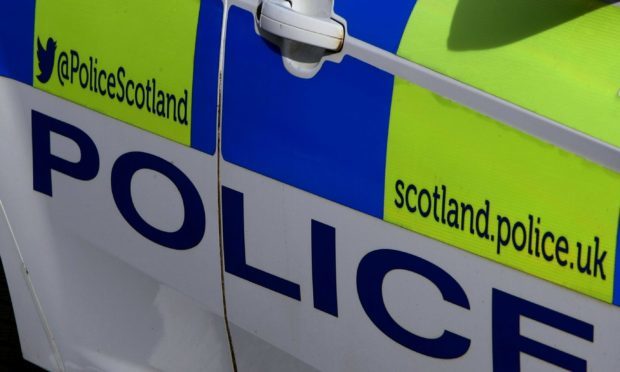 A Dundee landlord has told of the dramatic moment police swooped on his street after a neighbouring shop was raided at knife-point.
The thief is still on the loose three days later.
The man, who is currently being hunted by police, escaped with cash after the "frightening" incident at Blackness News on Blackness Road on Friday night.
Paul Murphy, owner of the Balgay Hill Bar, said he saw up to six police vehicles arrive on the scene shortly after the robbery at 8.15pm.
He said: "I was working as usual and the first I heard of it was when an alarm went off.
"I thought it was just a car alarm, but then I saw the police arriving. There were about five or six vans and cars. Next minute, some officers were running down a side street.
"I didn't see the actual robbery happening, but I was shocked as it's quite rare for something like this to happen here. There usually isn't much trouble."
Police said the man presented a knife at the shop assistant, stole a quantity of money and made off, with the last sighting of him being at Rosefield Place.
The man was also seen standing at the junction of Blackness Road and Blackness Street for a "significant period" before committing the robbery.
Officers are appealing for information from members of the public.
The suspect is described as a black male, of slim build, 5 foot 11 inches tall, aged 25 – 30 years old with facial hair.
He was wearing a navy parka style jacket with a fur rimmed hood, black tracksuit bottoms, black training shoes and black gloves.
Detective Constable Andrew Howe said: "This was a very frightening experience for the shopkeeper, although gladly he has not been injured as a result of the male's actions."
Anybody with information is asked to call 101 or speak with any officer.
If they want to remain anonymous,  they can contact Crimestoppers on 0800 555 111.
The owner of Blackness News declined to comment when approached by The Courier.