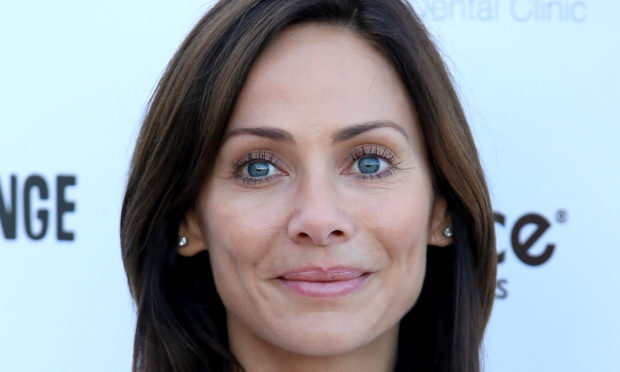 Former Neighbours star, singer and film actress Natalie Imbruglia paid a visit to Dundee earlier today.
The Australian-born celebrity was spotted having a cup of tea at Mitchell's in Broughty Ferry just after 3pm.
She was said to have been meeting with song-writers to work on her latest album and took time to speak to fans during her visit.
Mitchell's waitress Millie Kell said: "She had a herbal tea and was with two people.
"Another customer got talking to her and she said they were song-writers and they were here to work on her new album.
"She was very friendly and was chatting to the other customers, who were teaching her Scottish words like 'dreich'.
"After about half an hour she left. We were just discussing the other day that we've had a few celebrities in here recently.
"A few weeks ago we had Emma Thomson and Cain from Emmerdale.
"It's quite exciting!"
Natalie Imbruglia played Beth Brennan in soap opera Neighbours in the early 1990s.
Three years after leaving the programme, she began a singing career with her successful hit cover of Ednaswap's song Torn.
Her subsequent album, Left of the Middle (1997), sold 7 million copies worldwide.
She has also appeared in several films including 2003 film Johnny English and an Australian indie film, Closed for Winter (2009).
Did you meet Natalie in Broughty Ferry today? Send us your photos to reporters@thecourier.co.uk