Locals rallied behind a critically ill Liverpool tot and his parents in Dundee city centre on Thursday afternoon.
Locals Lisa Williamson and Laura Colligan were at the forefront of a protest in the City Square, with supporters of Alfie Evans gathering to "raise awareness" of what the youngster's family is going through.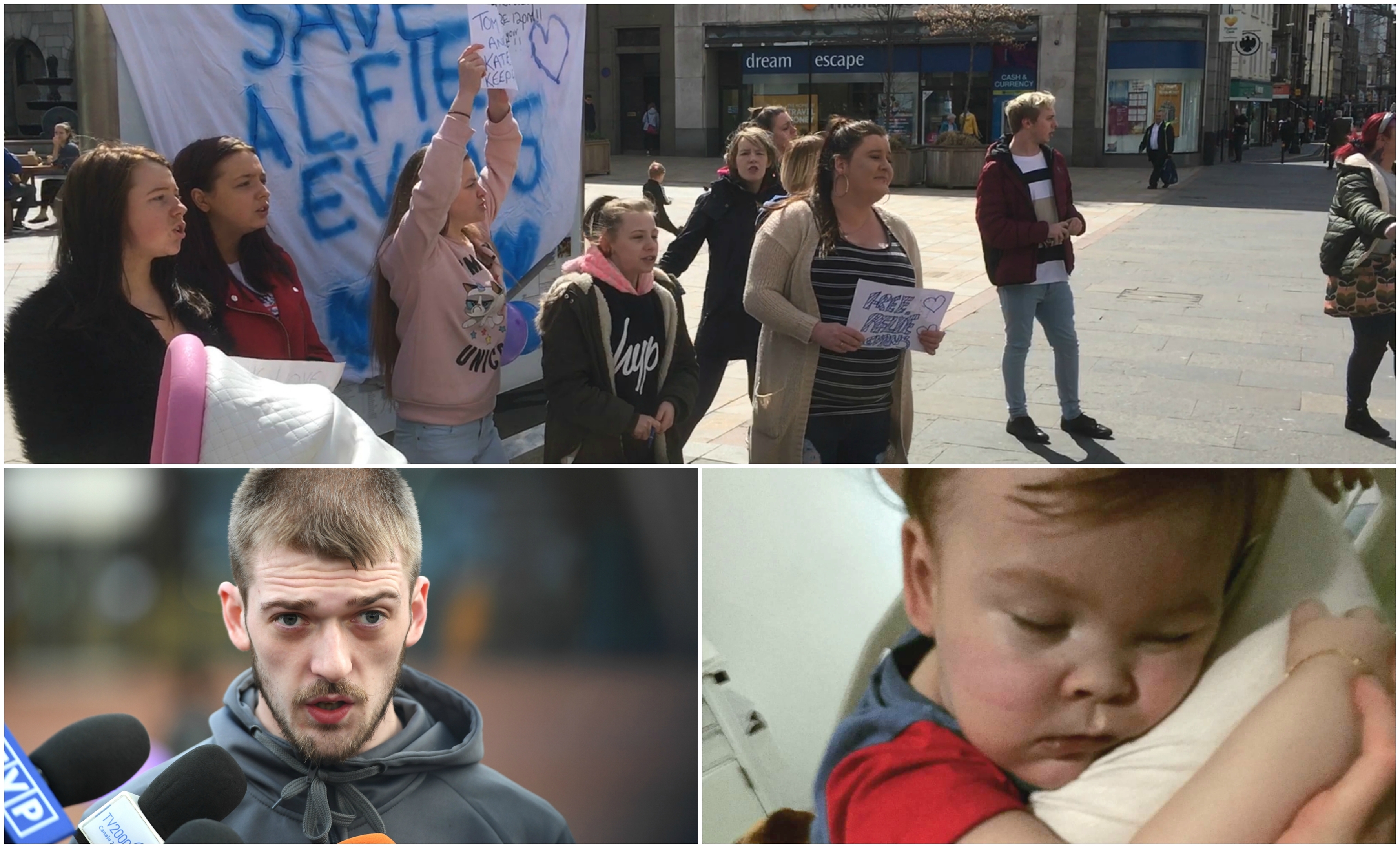 On Wednesday Alfie's parents Tom Evans and Kate James failed in an 11th-hour attempt to take the 23-month-old to an Italian hospital for treatment.
The youngster, who doctors say has a degenerative neurological condition, was taken off life-support treatment on Monday and on Thursday morning his dad said his son is "not suffering" and not in pain.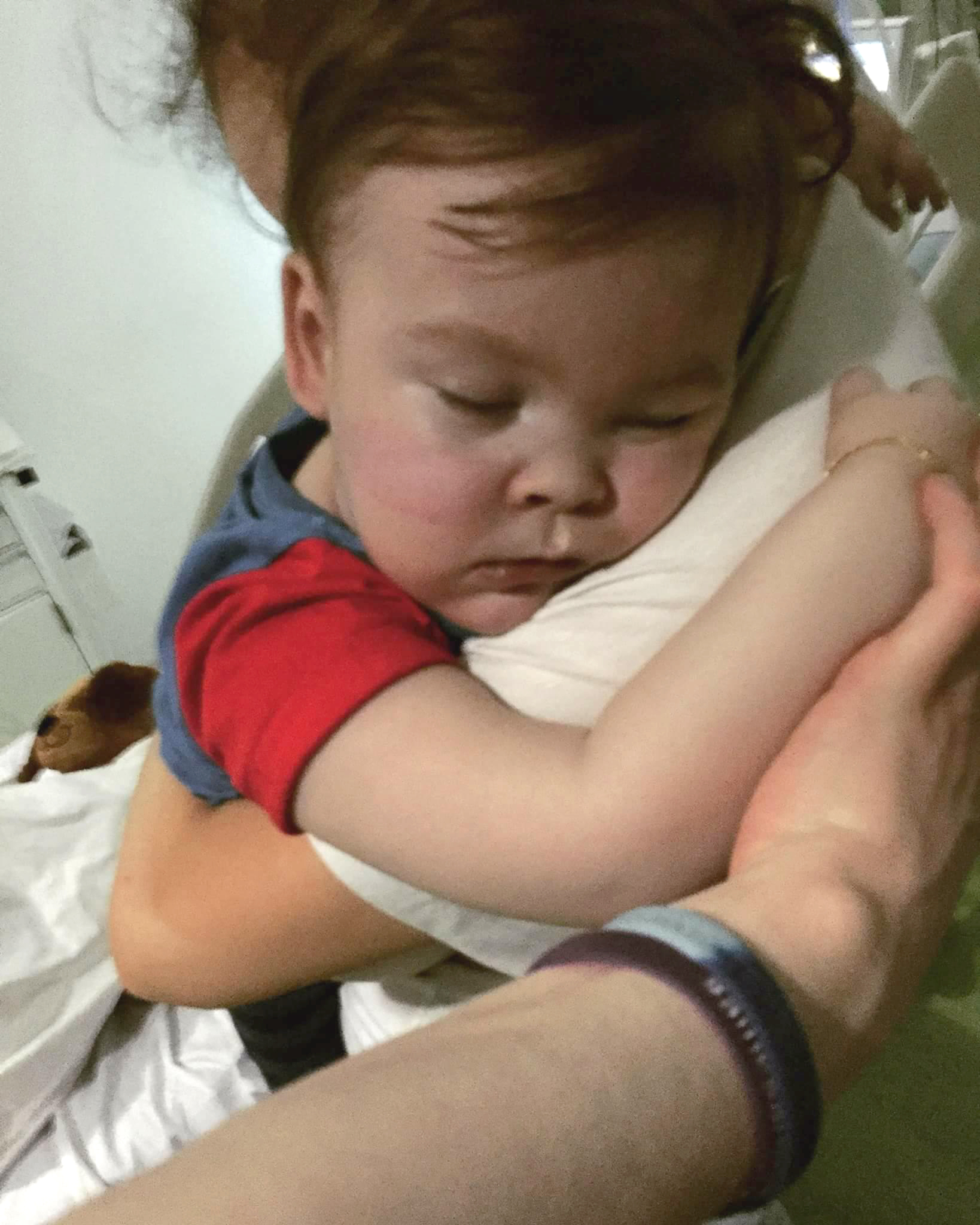 It comes as Alfie's mum and dad were expected to meet doctors to discuss taking their terminally ill son home.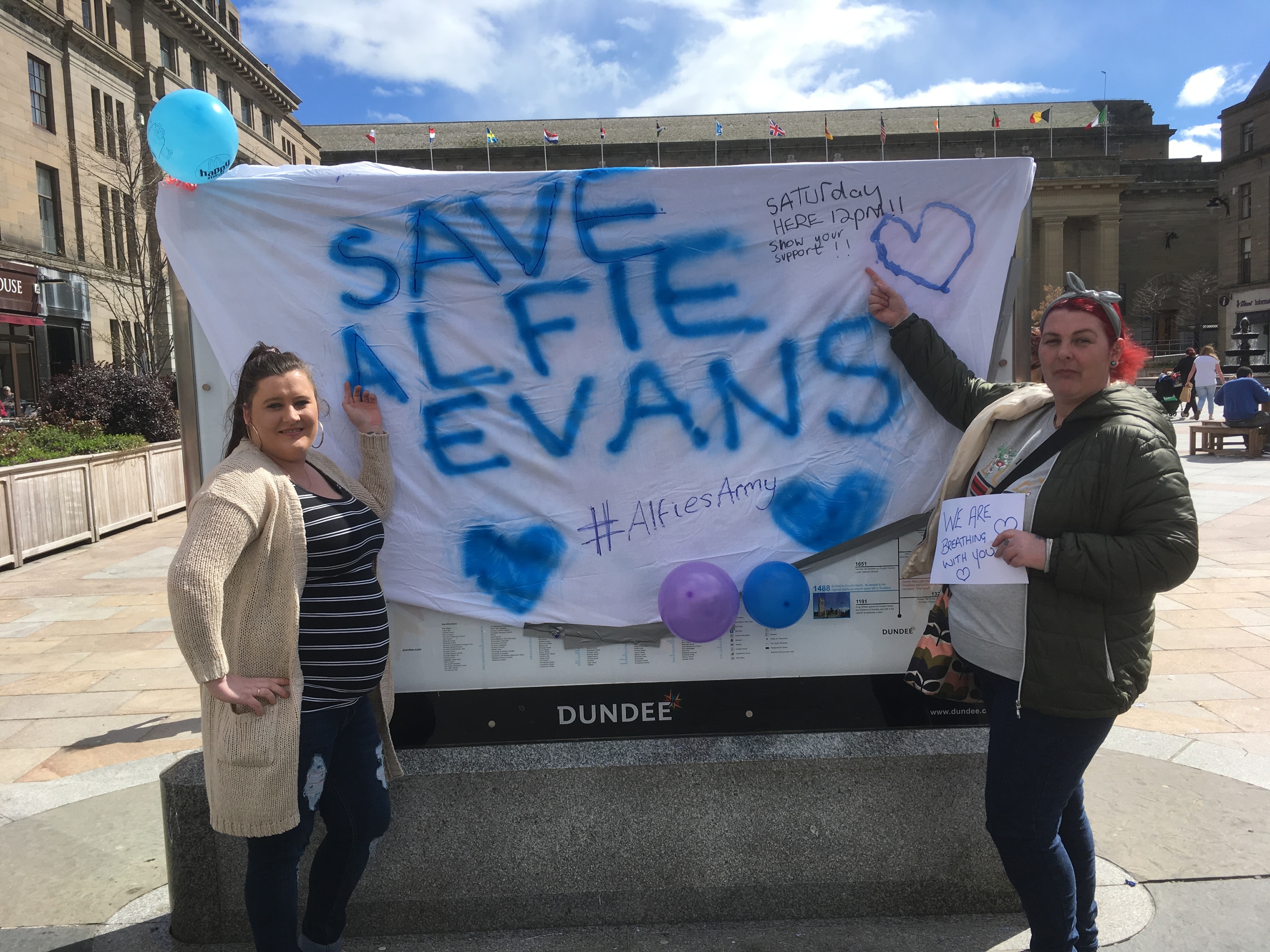 Speaking in Dundee Ms Williamson said: "It's wrong. Parents have rights. There is definitely still something there. If the baby's got a chance, it should be up to the parents to let the baby have that chance."
Ms Colligan added: "He's been on his own for 72 hours now. He's not on any machine. He's only got oxygen helping him. His stats have been amazingly high. He's fighting incredibly.
"They are the most inspirational parents and Dundee is behind them 100%."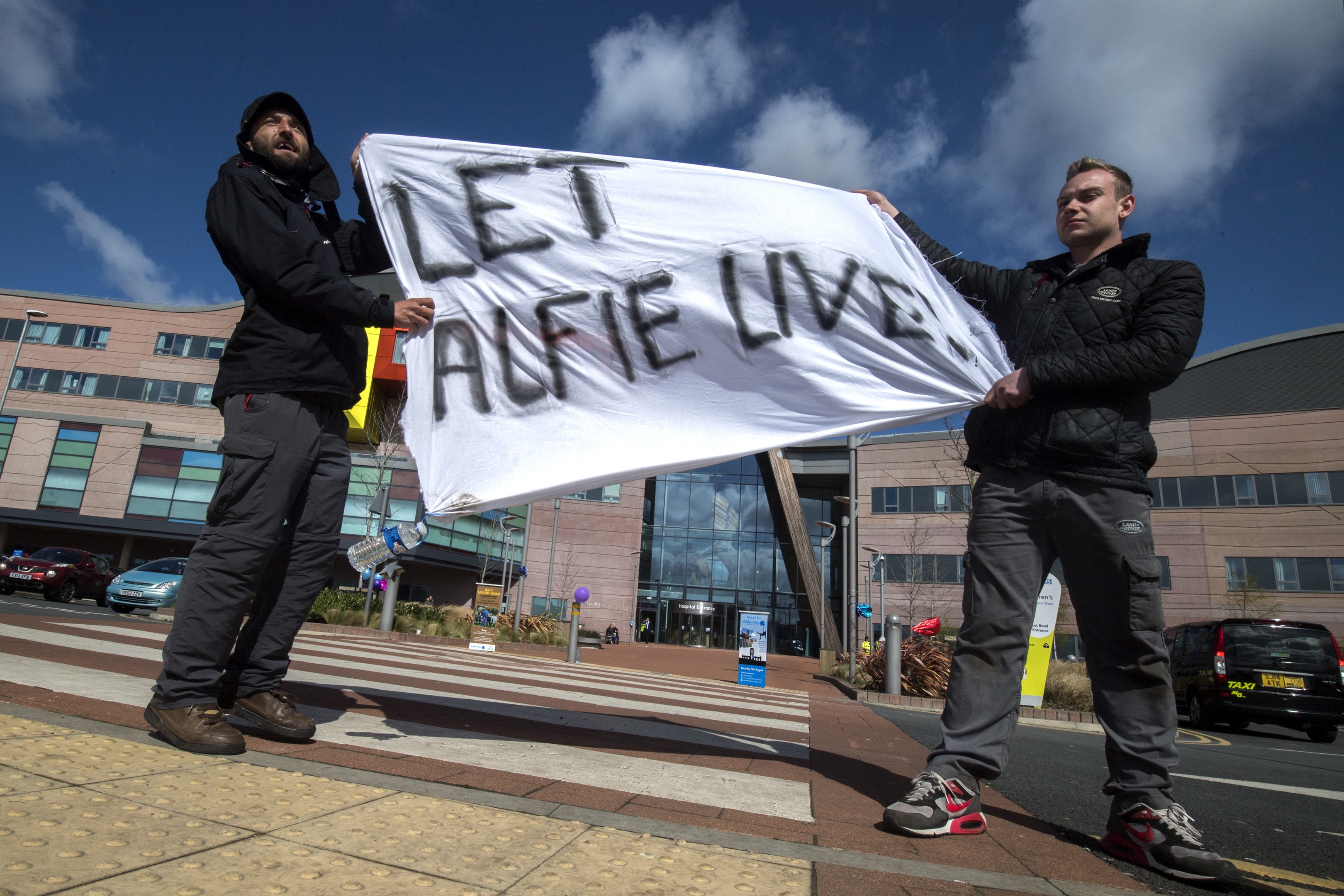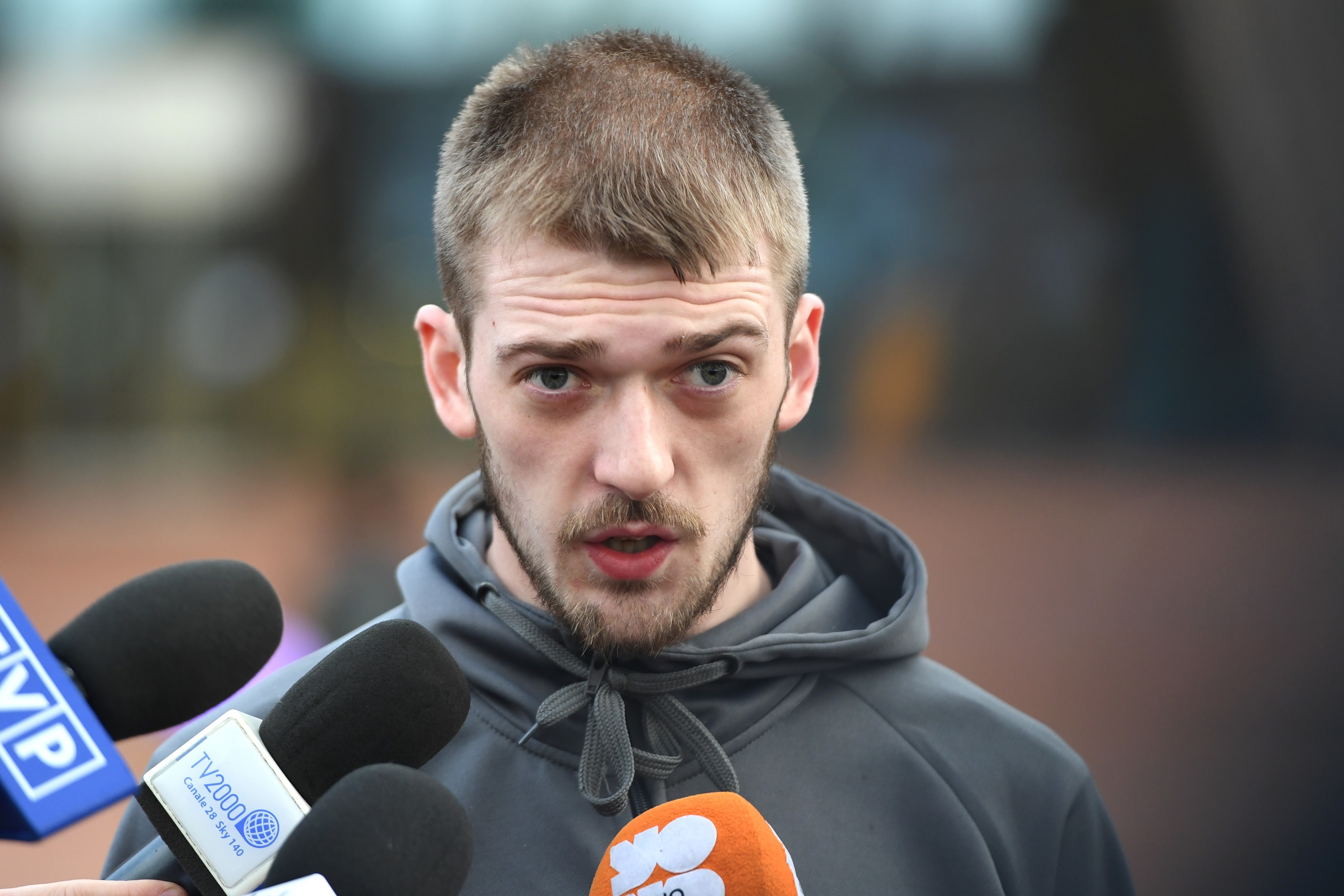 She said Alfie should be allowed to go home or to Italy for treatment.
The group which gathered in Dundee also sang a song which included the words: "He's still fighting, so we're still fighting. We love you Alfie, we do."
They will return to Dundee city centre on Saturday at noon.
A peaceful vigil in support of Alfie is also scheduled for the City Square on Saturday at 4pm.
It comes as Alfie supporters prepare to gather for a mass protest and prayer rally outside Buckingham Palace at 4pm on Thursday.
Earlier today Mr Evans said: "He's been off a ventilator for three days now, there's been no deterioration.
"He hasn't woke up, he's still a little bit weak, but what we ask for is to go home to sustain his life."
He said the family still had "appeals to explore".
He accused doctors at the hospital of being "wrong" about their diagnosis: "Alfie lives, comfortably, happily, without ventilation, without any form of ventilation.
"That must be enough for you now to consider that Alfie may prove you wrong."
Mr Evans said: "As I sit next to Alfie's bedside, every second of every day, it encourages me more and more that he will live for 'x' amount of months, possibly years."
Police remain outside Alder Hey Children's Hospital this morning, along with balloons and candles for Alfie.
Alfie Evans timeline
February 20: Mr Justice Hayden rules in favour of hospital bosses at the High Court, accepting medical evidence which shows further treatment is futile
March 6: Court of Appeal judges uphold the decision
March 20: Supreme Court justices decide the case is not worth arguing and refuse permission for another appeal
March 28: The European Court of Human Rights rejects a bid from Mr Evans and Ms James, saying they found no human rights violation
April 16: Alfie's parents argue he is being wrongly "detained" at Alder Hey Hospital. Judges at the Court of Appeal in London rule against them and again uphold the decisions of Mr Justice Hayden
April 20: The Supreme Court rules against Alfie's parents for a second time, refusing permission to appeal
April 23: The European Court of Human Rights refuses an application by Alfie's parents, saying it is inadmissible. A High Court Judge dismisses new submissions by Alfie's parents, and his life support is withdrawn by doctors