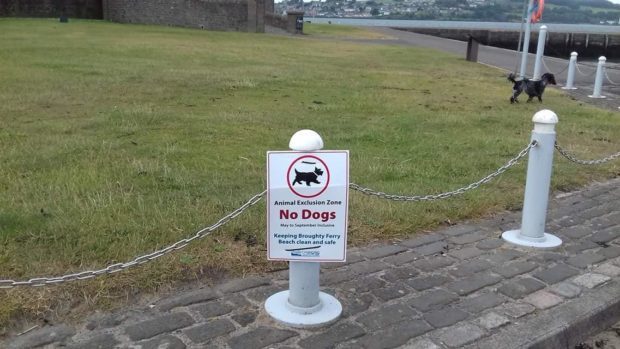 "Misleading" signs banning dogs from the grounds of Broughty Ferry castle have unleashed anger and confusion in Dundee.
The signs, stating "Animal Exclusion Zone – no dogs May to September inclusive" were initially put up beside the grassy area near the castle, but have now been moved to the edge of the beach.
Broughty Ferry councillor Craig Duncan confirmed the grounds of the castle do not form part of the no-dogs zone, which is in place on the beach every summer.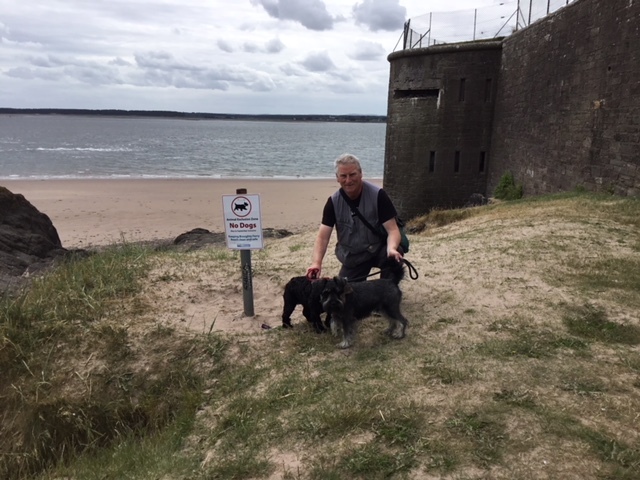 Some residents voiced anger over the ban, arguing they pick up after their pets, while others called for even stricter measures to enforce the exclusion zone.
One dog owner was already in the dog house after their cheeky canine was pictured near the "no dogs" sign.
Councillor Craig Duncan said: "I have had a few people come to me, confused about this signage.
"The sign was originally placed in a misleading position which implied the grassed area is off limits.
"In fact the grassed area immediately beside the castle does not form part of the exclusion zone and the sign is now correctly positioned to warn people that the beach  is in the exclusion zone.
"I have also asked the council to ensure that signs clearly announce the beginning of the exclusion zone when approaching on beach from direction of Monifieth.
"People who are not from the area may not realise there's an exclusion zone, so it's important that the area is properly signposted.
"There are many reasons for this rule – the area can get very busy in summer with many young children going to the beach and not everyone is comfortable with dogs. Then there is the mess issue as well."
Residents expressed mixed views on the matter.
Joan Kennedy said: "As someone who does pick up after their dogs I don't see why I should be penalised for those who don't."
However, Chris Scot said: "I told some young buffoon on the beach walking his dog.
"After I pointed out the blatant signs, he just shook his head and carried on.
"Why are there no wardens enforcing it. Means nothing otherwise."
Mr Duncan said people who breach the rules will be spoken to by the beach lifeguards in the first instance, with the council's animal control service contacted for persistent offenders.