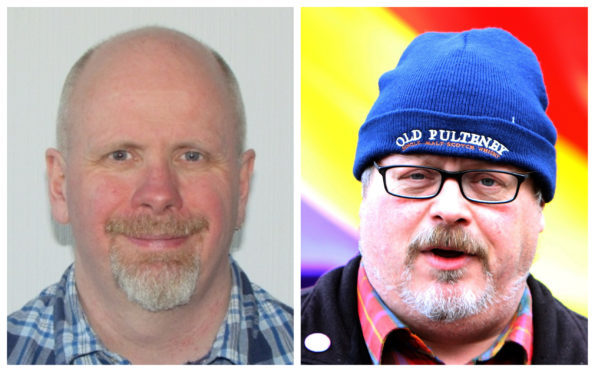 The organisers of an NHS 70th anniversary march in Dundee have called on the health secretary to end a "cash crisis" in the service.
Local campaigners expect to lead a procession of hundreds of protesters and activists through the city on Saturday, culminating with a rally at Albert Square.
They will include NHS workers, trade unionists and politicians.
Stuart Fairweather, chairman of Dundee Trades Union Council (TUC), which is organising the event, said a "deluge of cuts" had hit communities and workers in "all areas of healthcare".
"From deteriorating GP services to a shocking lack of mental health provision to the scandalous legacy of PFI/PPP costs which are draining tens of millions every year from the NHS, action is needed," he said.
"There cannot be a business as usual attitude by the new cabinet secretary."
Former social security minister Jeane Freeman replaced Dundee City East MSP Shona Robison as Health Secretary in a cabinet reshuffle last week.
Dundee TUC claimed there had been "huge" interest in the march with Police Scotland told to expect between 350 to 500 protesters.
Secretary Mike Arnott said: "This will be both a celebration of 70 years of the NHS and a call to help protect it, and create the type of service we all want to see.
"NHS Tayside is in the midst of a £200 million four-year programme of cuts. We are calling on the newly appointed Health Secretary to immediately provide the financial support needed to end this cuts programme once and for all.
"In this week of all weeks, such a step would mean much to all of us who need and rely on a fully-funded NHS."
A Scottish Government spokeswoman said: "We are delivering record high, real terms funding to NHS Scotland, as well as an all-time high in staff numbers.
"NHS Tayside's workforce has increased by 5% and we are legislating so the right staff with the right skills are in the right place.
"In 2018-19, the board will receive £13.7 million increased investment (an uplift of 1.9%) and a share of £175 million to support reform.
"Its budget has also increased in cash terms by £217.8 million (42.1%) from 2006‑07 to 2018‑19.
"We have also negotiated a new GP contract to stabilise income, reduce workload, and improve patient care.
"This is backed by £110 million this year, helping doctors spend more time with patients and less on bureaucracy.
"Our ambition is to increase GP numbers by at least 800 over 10 years to ensure a sustainable service that meets increasing demand."