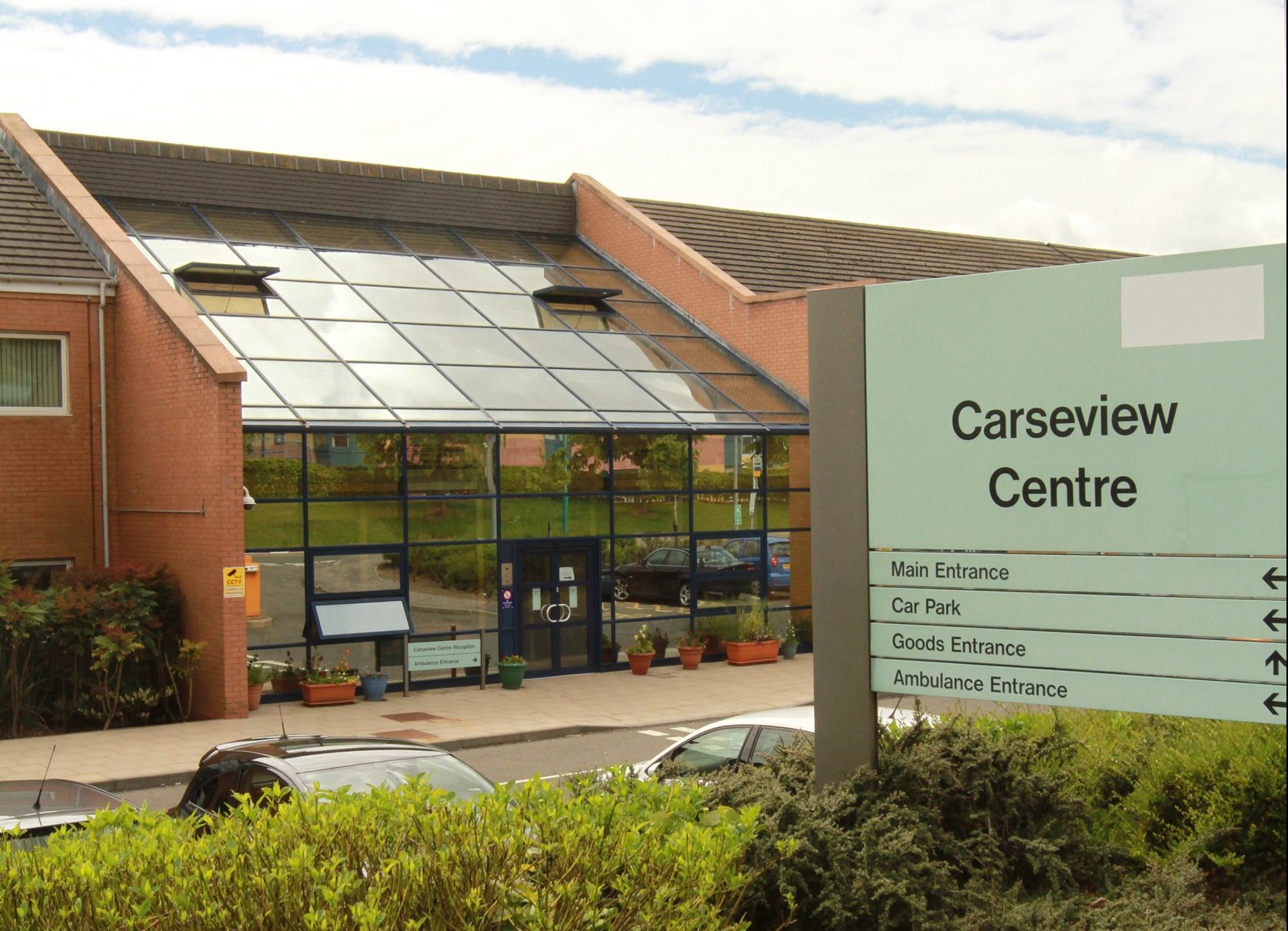 NHS Tayside staff are being offered support before a BBC documentary is aired claiming to 'lift the lid' on a troubled Dundee mental health facility.
Former patients at the Carseview Centre tell the makers of Breaking Point they were "pinned to the floor in agony and bullied" on the hospital's wards as well as claiming illegal drugs are rife.
It comes as an inquiry into the state of mental health services in Tayside is launched after claims the psychiatric care unit failed suicidal patients.
It also comes just a day after a fatal accident inquiry into the death of Dale Thomson, who committed suicide after discharging himself from Carseview in 2015, concluded his death was "unavoidable".
NHS Tayside's chairman John Brown and chief executive Malcolm Wright have now alerted staff to the documentary, which airs on Monday, and offered support to "anyone affected".
The pair, who replaced Professor John Connell and Lesley McLay respectively earlier this year amid revelations of financial mismanagement, issued a joint statement sent out by email to all NHS Tayside staff.
In it, they pay thanks to all staff who are making "difficult" and "sensitive" decisions.
The email states: "Thank you for all the work you do every day.
"We know you are making difficult and balanced sensitive decisions and we want to offer you our support as you continue to develop and implement improvements across your services.
"If there is any assistance we can provide, please speak to your line managers and they can alert the mental health leadership team."
Meanwhile, Dale Thomson's mother, Mandy McLaren, has vehemently disagreed with claims the inquiry is ignoring patients.
She has implored anyone who wishes to share their stories — good or bad — to come forward.
The 50-year-old said: "I'm worried that people might not come forward, and that's the last thing we want.
"We're not traumatising people in this inquiry — everyone will be listened to. It's emotional of course because of the stories but nobody is being excluded.
"About 90% of people sitting around the table have been affected in some way by issues at Carseview.
"Don't be scared. Things can change.
"This inquiry could stop someone else dying the way my son did."
Anyone who wishes to attend the next meeting, the date of which is yet to be announced, can contact the Health and Social Care Alliance Scotland who are leading the inquiry.
Breaking Point airs on Monday July 9 at 8.30pm on BBC One Scotland.