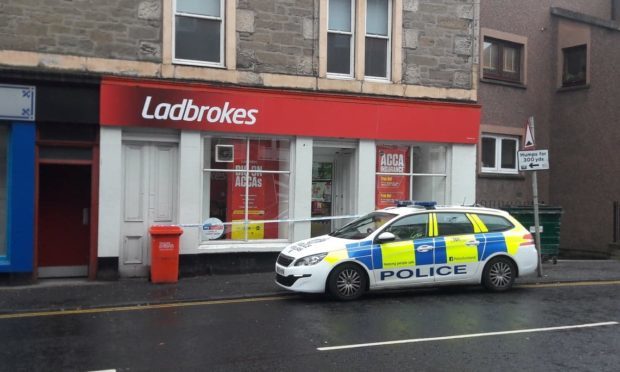 Police are hunting a knife-wielding robber who targeted three shops in
daylight raids yesterday afternoon.
Two bookmakers in Dundee and a small supermarket in Invergowrie were held up at "knife-point" at around 2pm.
Police are still searching for the man, but said there was enough information gathered in the aftermath to suggest all three incidents are linked.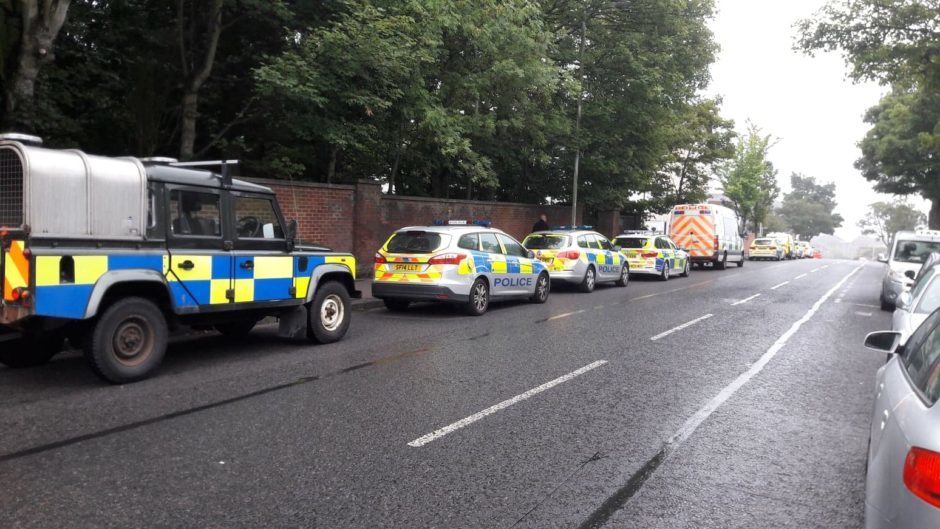 The Scotmid Co-operative in Invergowrie, the William Hill shop on Buttar's Loan and the Ladbrokes on Perth Road were all targeted.
Ladbrokes is less than 10 metres from the small Ryehill police station, which has recently been saved from closure.
Staff across the road at the Tay Bridge bar said police had been outside the shop on Sunday afternoon, but left close to 5pm.
One employee added: "One minute the shop was open, the next there was a police officer standing guard."
Staff at all three shops were uninjured, according to police, but left shaken as a result of their ordeal.
It is the third time in 10 months the Main Road branch of Scotmid in Invergowrie has been targeted.
It is thought a man approached staff "with a knife" shortly after 2.30pm.
Police were spotted racing to the Invergowrie scene from as far away as Dundee city centre, with a number of vehicles travelling under blue lights on Roseangle shortly after the call was made.
Marked cars were also seen travelling to the village from the Perth to Dundee carriageway of the A90.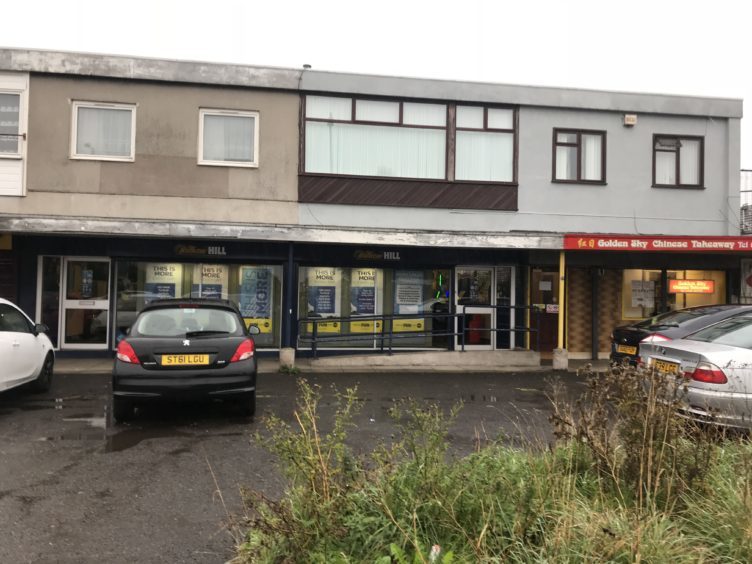 One resident reported seeing police sniffer dogs near the shop.
Police dog units, a car and a "riot van" filled with officers clad in tactical gear including all-in-one overalls and utility belts were on City Road shortly before 6.30pm.
Officers were unable to say whether the City Road operation was linked with the wider attempted robbery investigation.
One Invergowrie woman, who declined to be named, said: "People across the village are saying there was a knife-point robbery.
"The store was closed from the
afternoon onwards.
"This is now the third or fourth time this shop has been targeted recently, I really feel bad for the staff."
A police spokesperson said: "Officers were called to deal with an incident which took place in Dundee and
Invergowrie on Sunday.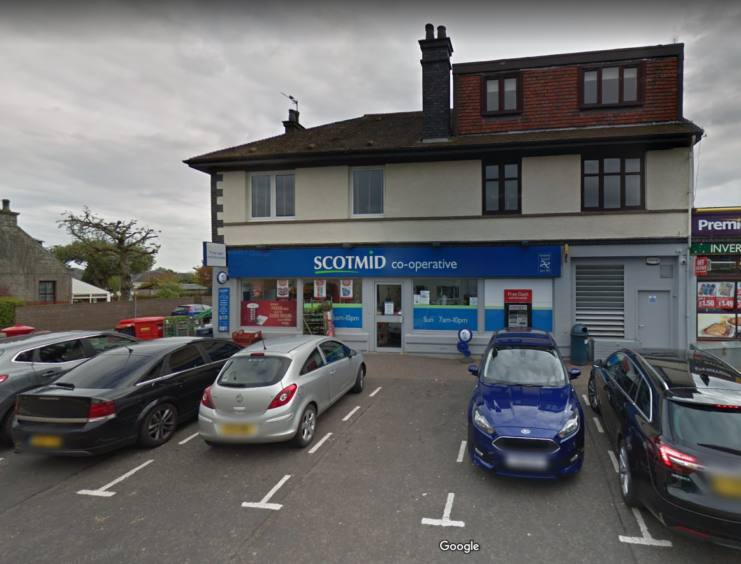 "Ladbrokes on Perth Road, William Hill on Buttar's Loan and Scotmid
Co-operative were all involved.
"In each incident, a male presented a knife at staff in order to obtain money.
"If anyone saw anything, or has any information regarding the incident, please call 101 or speak to an officer. Alternatively you can call Crimestoppers on 0800 555111."
In October last year, the Invergowrie shop was targeted by thieves twice in one week.
Two teenagers were charged the following January for the break-in and thefts.
Scotmid, Ladbrokes and William Hill could not be reached for comment.