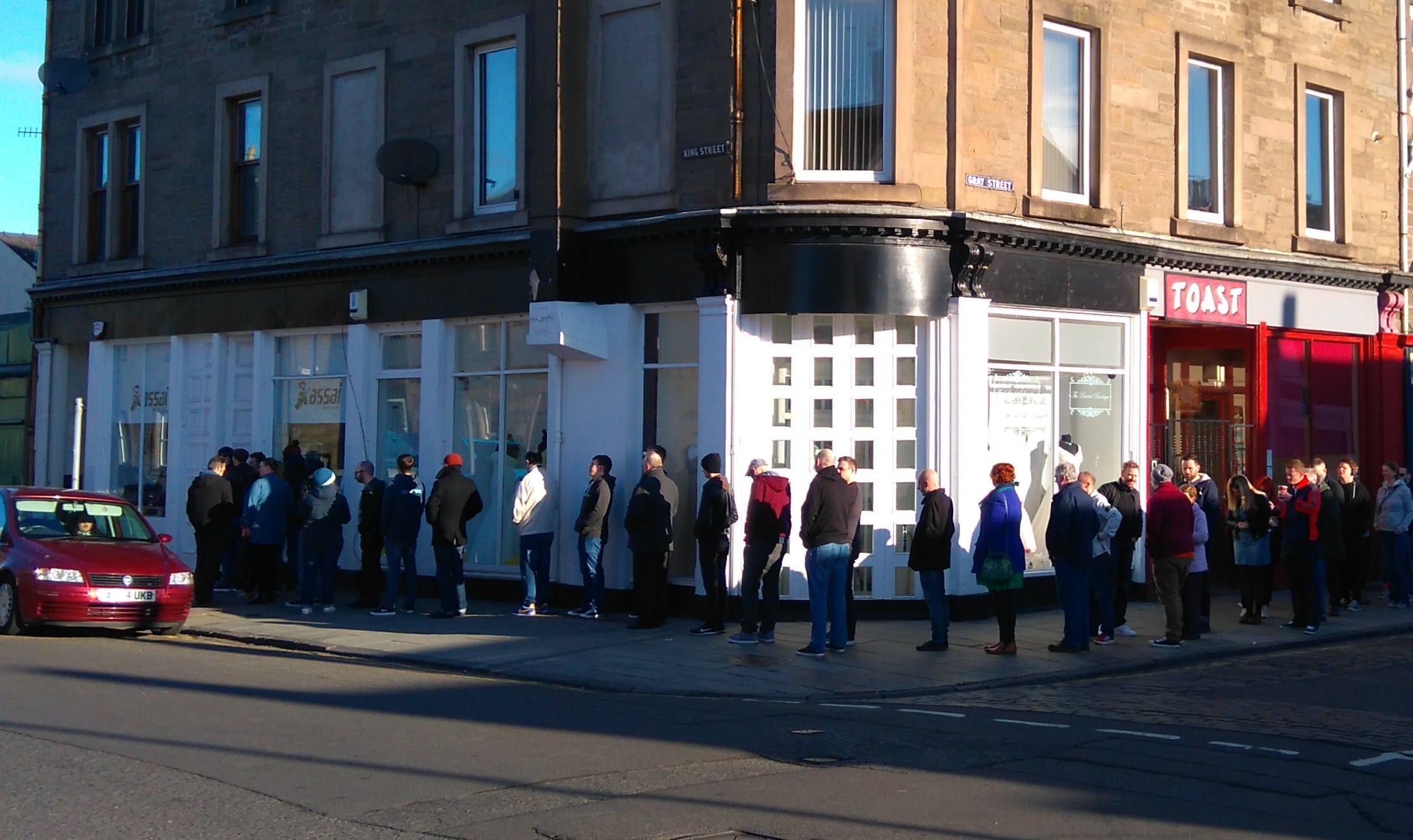 Music fans queued from as early as 6am this morning, as Record Store Day came to Broughty Ferry for the first time.
Assai Records opened its doors at 8am and almost 100 people waited in the cold for first access to some of the exclusive vinyl on offer.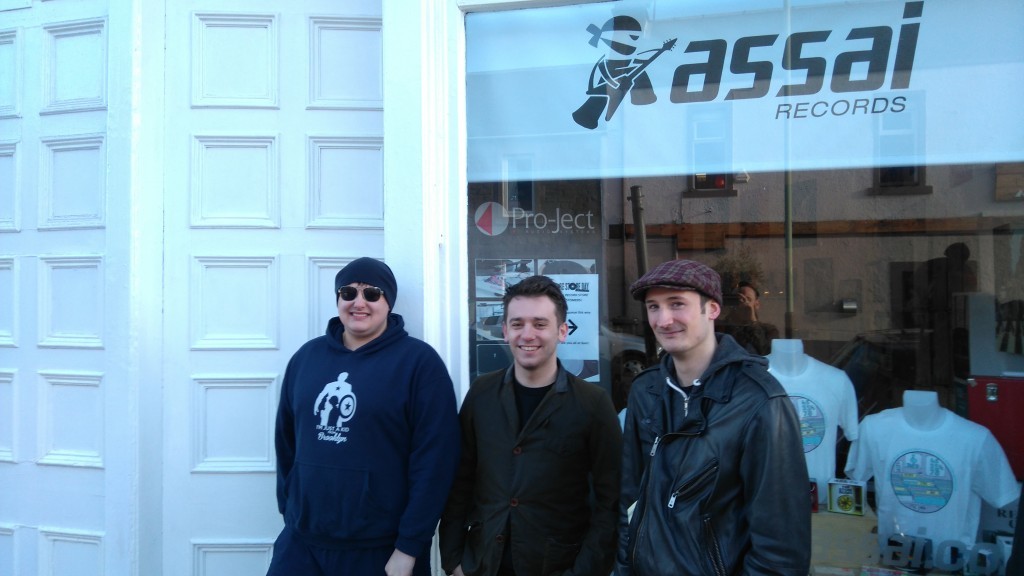 At the head of the queue – that snaked round from the shops front door on King Street and 50 metres up Grey Street – was 24-year-old George Jackson.
He had arrived at 6am to make sure he was the first to get his hands on records by Deftones and Frank Turner.
George was attending his second Record Store Day event, having queued outside a Glasgow music shop last year at 4am.
Record Store Day originated in America and has been credited with helping kickstart the resurgence in sales of vinyl LPs over the past nine years.
A diverse range of musicians and artists release limited edition recordings especially for the event, with big-name bands and lesser known titles being available alongside soundtracks from television programmes and film.