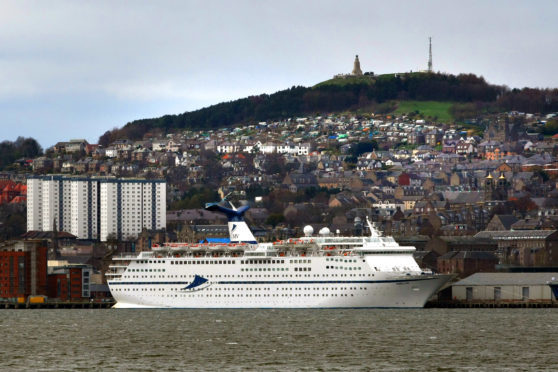 Scotland enjoyed a record year for cruise ship visitors in 2018.
Industry-body Cruise Scotland hopes to attract a million passengers annually by 2029 and appear to be well on track to reach that goal, with this year bringing 794,500 people to the Scottish coast – a record number.
A fleet of 825 cruise ships made it a record season in Scotland, but bookings for next year are already up on that.
Dundee also enjoyed a busy season, although not a record-breaking one. The City of Discovery has welcomed 13 cruise ships to its port in 2018. While this is down one on last year's 14, it is more than double of 2016's six cruise ships.
Dundee Port estimated that amount of ships brought 19,000 visitors to the city. That number is based on each ship's capacity and their turnover while docked.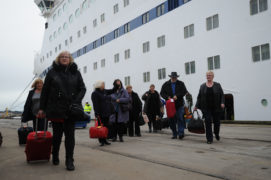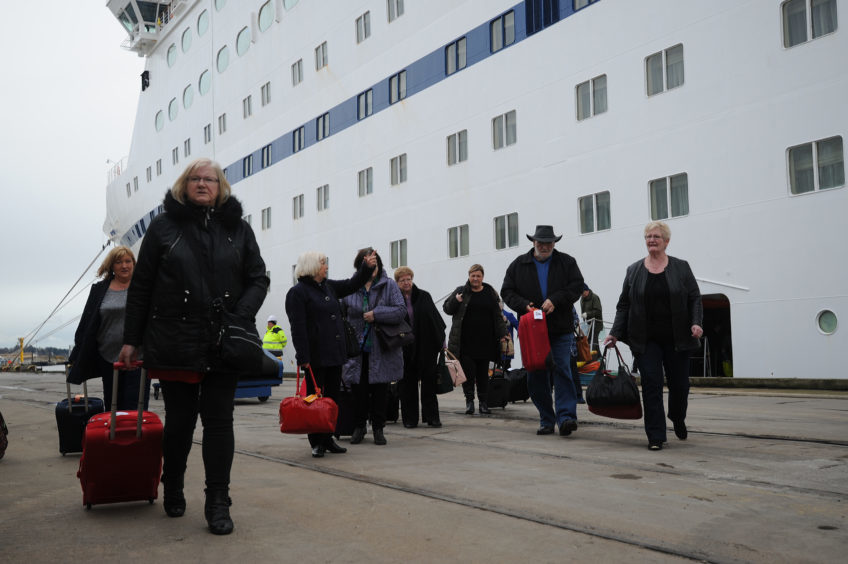 Last year, the city welcomed 21,000 cruise ship passengers.
Visitor numbers in Fife rose on last year, with 44,000 people passing through Rosyth Port. This was up on 38,000 in 2017.
A total of 42 cruise ships docked in the Fife port, compared to 36 last year.
Angus enjoyed its first year taking in cruise ships when the MS Hebridean Sky docked in Montrose in August.
As Cruise Scotland expects next year's national visitors to rise to 920,000, they are already claiming they will reach the seven-figure target within a few years – well ahead of their 2029 target.
The 2019 expectation is based on current bookings, which show that 912 vessels are heading for Scotland – an increase of 10.5 per cent on 2018.
Cruise Scotland was established in 2009 and has a membership of 17 ports, two ground handlers and six associate members in the tourism sector.
Rob Mason, Cruise Scotland chairman, said: "It's been another remarkable cruise season, with the trend in growth continuing – vessel arrivals were up 8.4% and passengers by 16.75%, compared with 2017.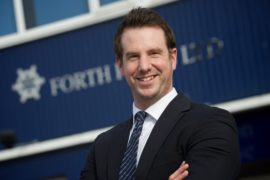 "We are committed to building on the achievements of the past decade by attracting more cruise ships and increasing the contributions to the Scottish economy."
A study commissioned by Cruise Scotland in 2010, when 248,923 visitors arrived, forecast almost 830,000 passengers by 2025.
Mr Mason added: "We will pass that figure in 2019. The million passenger potential was identified for 2029, requiring more than quadrupling the then footfall, but growth has exceeded all our expectations and it should be achievable in the next few years if the expected trends continue in a competitive, global industry."