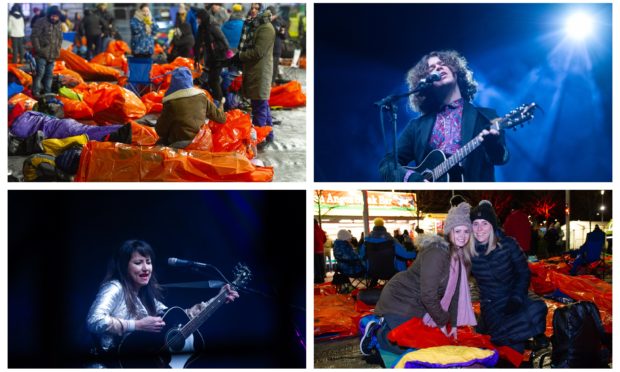 Hundreds of people camped out in Dundee city centre as part of a mass sleep-out aimed at ending homelessness.
The Sleep in the Park event – which also took place in Aberdeen, Edinburgh and Glasgow – saw performances from Kyle Falconer, KT Tunstall, Amy Macdonald and others.
People packed out Slessor Gardens, spending the night in sleeping bags, for the initiative organised by charity Social Bite.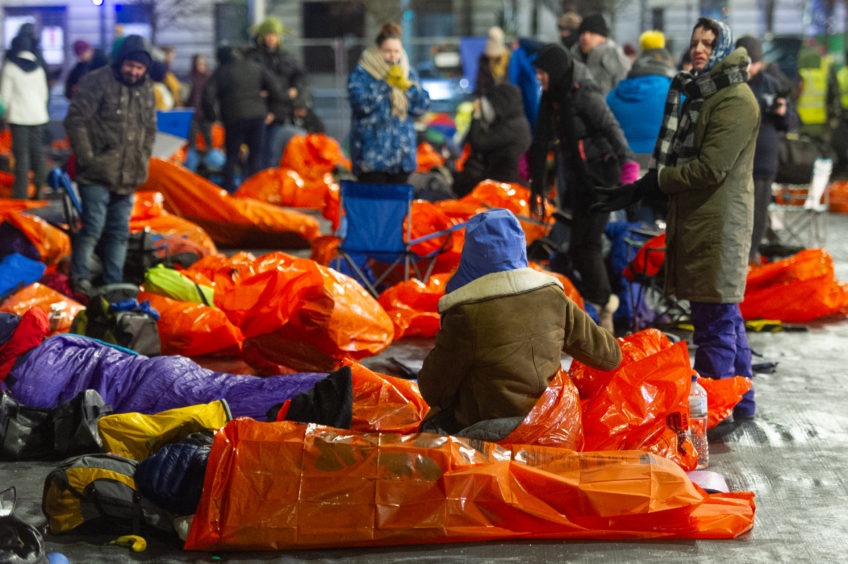 Across Scotland the event has so far raised £3.2 million. The money will go towards ending homelessness in the country.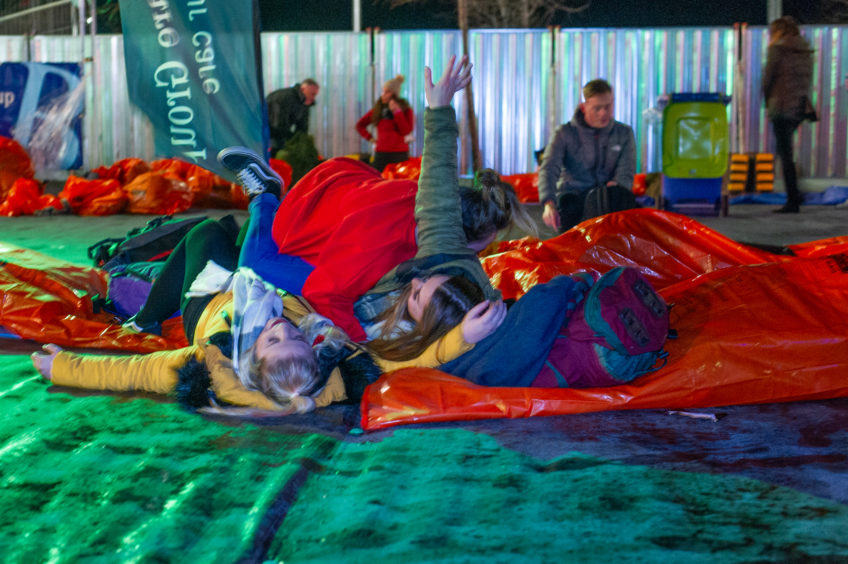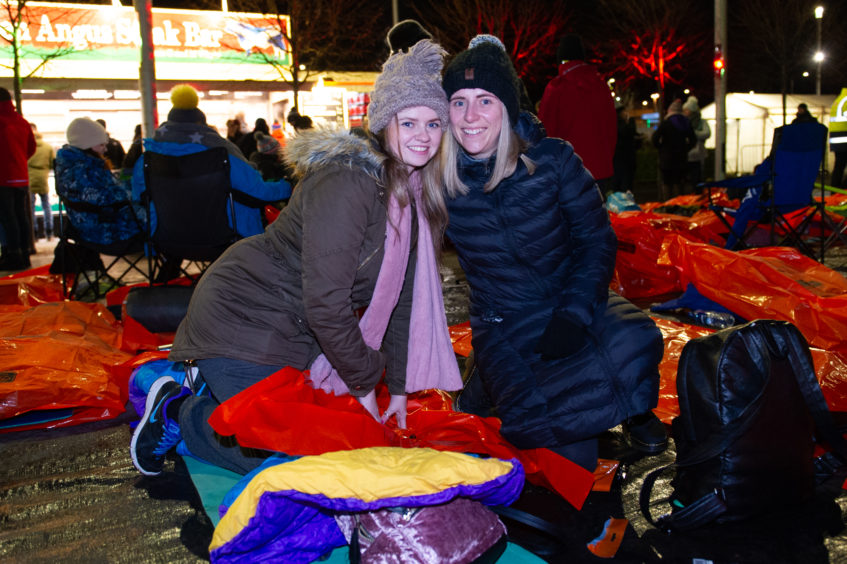 Executive chairman of DC Thomson Media, Ellis Watson, read a bedtime story at the Dundee event.
Members of the public had to raise a minimum of £100 to spend the night in Slessor Gardens with only sleeping bags and mats for comfort.
Tunstall told the crowd in Dundee: "We see it every day – people who haven't had the opportunity they hoped they'd have, and they've ended up in a really difficult situation.
"One thing I always hear is that homeless people feel like people can't see them.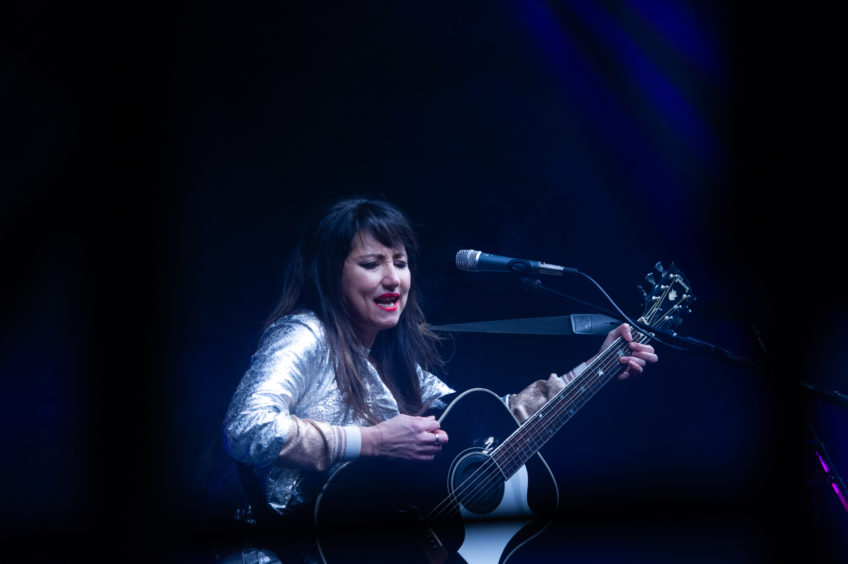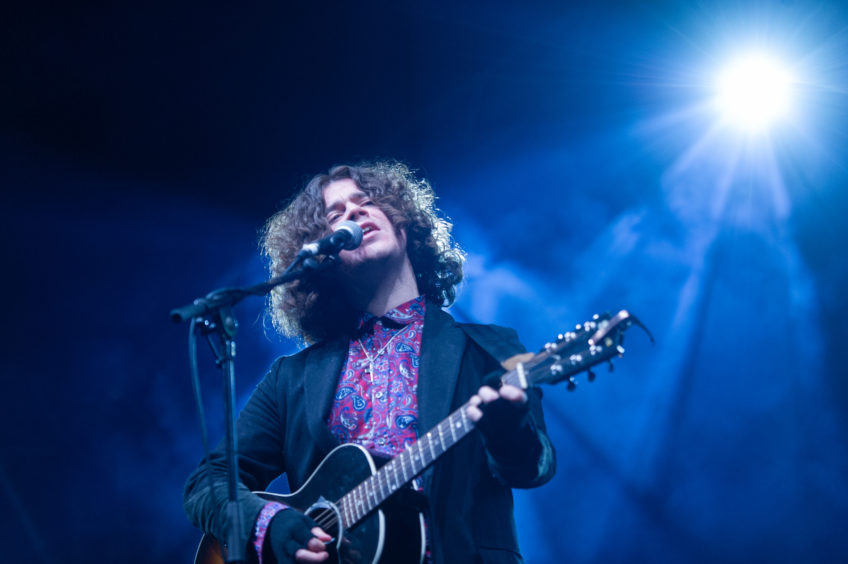 "It's fantastic that we're showing solidarity tonight and we do see them, and we do want to help. Thank you for being involved. I'm so proud to be part of Social Bite tonight."
The cash will go towards tackling homelessness through housing projects and employment programmes, and supporting those on the streets with shelters and hot food and drink.
A huge well done to some of our @dct_media & @DC_Thomson staff who braved the freezing conditions last night for #SleepInThePark, raising awareness & money to end homelessness 🥶😴 Hope you all stayed relatively cosy during a very cold night in #Dundee! pic.twitter.com/f78sL3L0PP

— DC Thomson Media (@dct_media) December 9, 2018
Macdonald told the crowd in Dundee: "It's a privilege to be here and be a small part of this. It's such a worthy cause and it's so amazing that you guys are doing this."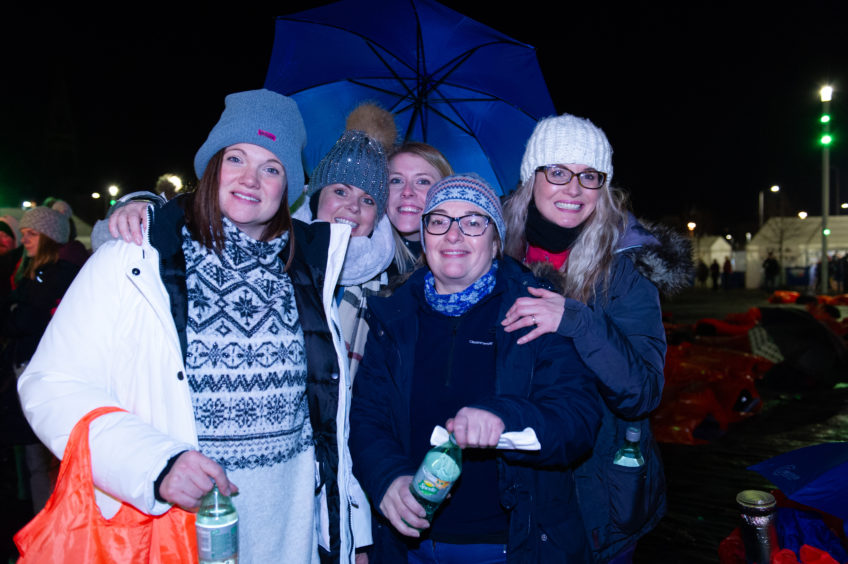 Social Bite said its ongoing work had resulted in 830 houses being pledged to a nationwide Housing First programme to enable rough sleepers to get their own long-term tenancies with "wrap-around" support.
Social Bite co-founder Josh Littlejohn said: "This is a night that we collectively gave a voice to the people who have never had one – and the event will have the very direct impact of helping 830 people off the streets in Scotland.
Beds are laid for the night here at @SocialBite_ sleep in the park #Dundee.

It's great that so many folk from Dundee and further afield are here to raise awareness and importantly, money to help tackle homelessness.

Nearly 100 staff from @DundeeCouncil plus many from @LACDundee pic.twitter.com/yXEiI0qpnk

— Cllr John Alexander (@CllrAlexander) December 8, 2018
So we get our heads down #SleepInThePark Dundee pic.twitter.com/XqTKQiI0XK

— Mike Press (@MikePress) December 8, 2018
Team HIAL #SleepinthePark in Dundee tonight. Thanks to all our sponsors, we are looking at approx £4500 raised for this great cause so far. Well done everyone taking part and sponsoring?? pic.twitter.com/rwr8Bi8FBs

— Dundee Airport (@DNDAirport) December 8, 2018
We did #SleepInThePark #Dundee It was a great experience and made us really think about those less fortunate than us. Thawing out at mum and dads with a bacon and egg roll now. pic.twitter.com/QAi55qBsLD

— Susan Kerr (@FergieKerr) December 9, 2018
Good morning from Slessor Gardens #Dundee #sleepinthepark #endhomelessness @SocialBite_ pic.twitter.com/d1zzTAeRkn

— Joe FitzPatrick MSP (@JoeFitzSNP) December 9, 2018
"Scotland is a small enough country, a compassionate enough country and a collaborative enough country, where nobody has to be homeless.
"It is not a question of resource, it is simply a question of focus. And what the participants have all done tonight, by giving up their beds is put a razor sharp focus on the issue."
For more on Sleep in the Park Dundee, read Monday's Courier.