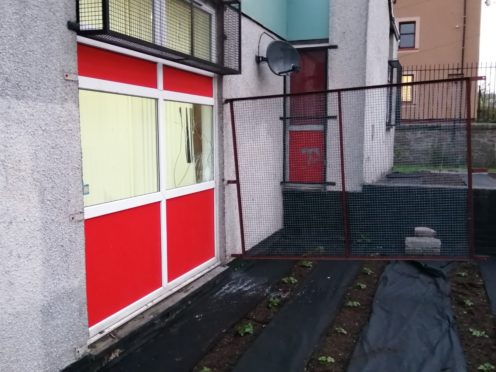 Worshippers have been left shocked and saddened after a city mosque was broken into and vandalised in the early hours of the morning.
Local members arrived for morning prayers at the Ahmadiyya Muslim Mosque at 5.45am on Tuesday morning, to find the window smashed and the main door open.
The three members of the mosque, which also includes a community relations centre, found nothing taken but expressed sadness that someone would target a "sanctuary of peace".
Shoaib Khan, president of the Ahmadiyya Muslim Community Dundee, said he rushed to the mosque, located on Dens Road, after receiving a call alerting him to the damage.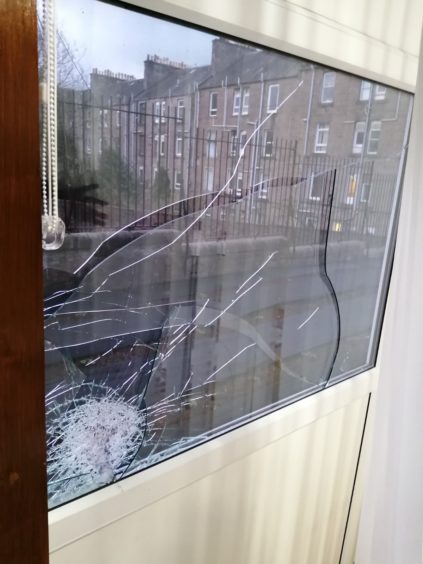 The 38-year-old said: "We reviewed our CCTV straight away and we could see someone entering and damaging the property.
"It's not clear why the man has done this but it's obviously upsetting to everybody that someone would try to do that to a place of worship.
"Mosques are sanctuaries of peace — built to offer solace, quiet reflection and for the betterment of society.
"Their purpose is to bring people together to break down barriers and foster peace. It is a matter of profound regret that some individuals have done just the contrary."
The CCTV reportedly shows a man inspecting the windows before entering the property and smashing the window.
Mr Khan said he called the police who quickly arrived at the property, where the inside had glass strewn on the floor of the prayer hall.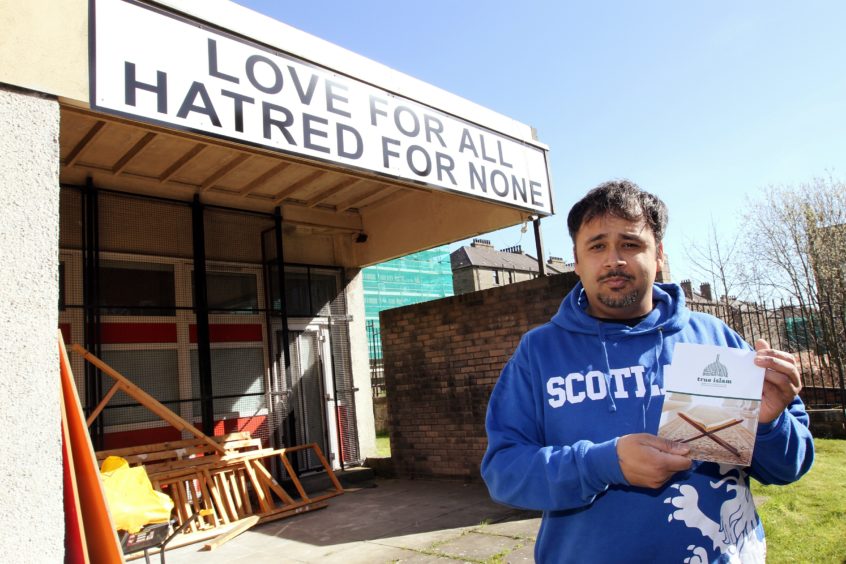 He added: "We are thankful for all the support members of the local community have offered and we remain vigilant to ensure that not just ours but everyone's place of worship is safeguarded.
"We do not hold any grudges against anyone and standby the motto Love for All Hatred For None.
"We would like to offer our thanks to the police for their swift action and support.
"They have told us they will look over the footage and see what they can come up with.
"Hopefully they will find whoever is responsible but as I've said, we won't hold grudges."
The mosque opened in September 2016 after it was purchased from Dundee City Council as part of an asset transfer deal for £1.
Nobody from Police Scotland was available for comment.