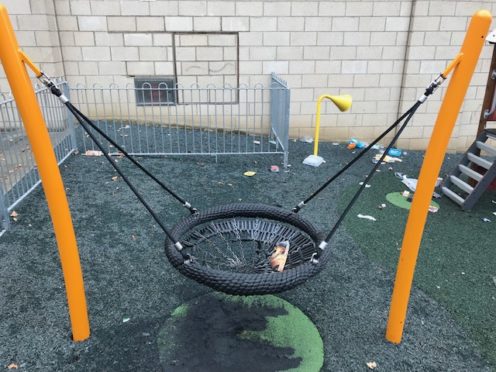 The manager of a Dundee shopping mall has spoken of his disgust after the centre's outdoor playpark was damaged in a fire.
A pair of 16-year-old males have been charged in connection with the blaze at the Overgate Centre, which happened shortly after 10pm on Sunday.
The blaze was spotted by Overgate staff at 10.13pm.
A bin and a swing in the playpark on William Gardiner Square were both badly damaged in the fire.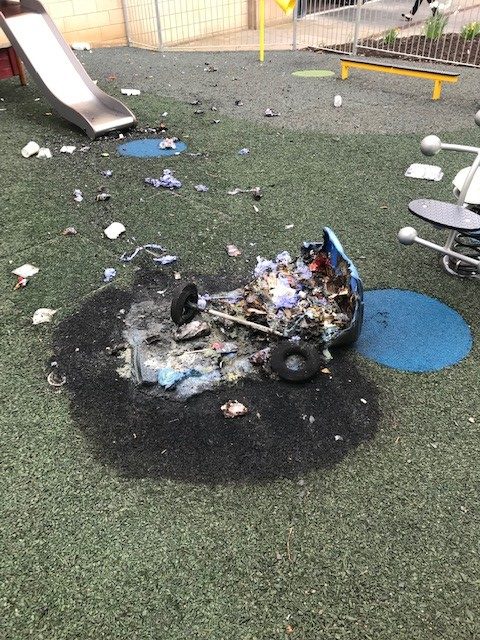 Overgate Centre manager Malcolm Angus said: "We are disgusted. The damage to the high-quality play equipment is extensive.
"The play park is a popular focal point for parents and their children visiting the centre and it is beyond comprehension why anyone would wish to destroy it.
"We will now begin the process of repairing the play park and extend our apologies meantime to customers who will be inconvenienced by its closure."
A spokesman for Police Scotland said: "Police Scotland can confirm that two 16-year old-males have been cautioned and charged in connection with a fire-raising outside the Overgate Centre about 10.15pm on Sunday.
"They will be reported to the Procurator Fiscal in due course."
The playpark was opened in June 2018.