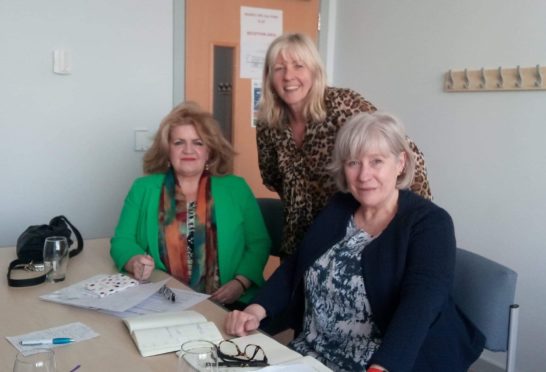 A Tayside charity has strongly criticised a senior Tory MP's plan to tax pensioners to fill a £2.75bn social care budget shortfall.
Feisty Women, based in Dundee, has attacked comments made by Damian Green MP, in his Fix the Care Crisis paper, published this week.
The politician for Ashford, in Kent, is a key ally of Prime Minister Theresa May and he has led government work on social care.
Mr Green suggests people aged over 50 should pay an extra 1% National Insurance, or roughly £300 a year, to help solve the social care funding crisis.
He has also urged ministers to tax the winter fuel allowance and to shift savings from other Whitehall departments to help fill a £2.75bn social care funding gap.
---
>> Keep up to date with the latest news with The Courier newsletter
---
The politician's report calls for a state pensions-style Universal Care Entitlement that would guarantee a safety net of support that would be topped up by personal savings or housing wealth.
In response, Anne Porter, chairwoman of Feisty Women, accused the former First Secretary of State and Minister for the Cabinet Office of heaping misery on the elderly.
She has called for any proposed changes to be subject to a rigorous Equality Impact Assessment check.
She said: "This proposal is an ill thought out blunt instrument that could have harsh consequences and needs to be looked at in a much wider context.
"It's a fact that women in employment don't yet have equal pay and research repeatedly shows that older women who have been working since the seventies have had a particularly raw deal financially.
"It's shocking that women continue to earn on average £300,000 less than men during their working lives.
"Let's not compound that with a new and disproportionate form of taxation."
Mr Green said: ""If we want more money to go into Social Care, and we should, then it has to come from somewhere.
"My proposal would spread the burden and would guarantee a decent standard of care for everyone regardless of their economic circumstances.
"One group that would benefit particularly from this would be older women, who at the moment bear most of the burden of care for elderly relatives.
"This is complex and emotive issue which needs measured consideration."