Michael Alexander speaks to Dundee-raised senior Foreign and Commonwealth Office official Roddy Drummond who has been on a fact-finding mission to Scotland – and found time to visit his home city – ahead of taking up a new post in the Persian Gulf.
He is a former British High Commissioner to Fiji and the South Pacific who has spent almost half of his 34-year Foreign and Commonwealth Office (FCO) civil service career in the Middle East.
But in recent days, the man responsible for looking after Britain's global network and security of British citizens worldwide for the past three years has enjoyed catching up with family on a visit to his home city of Dundee.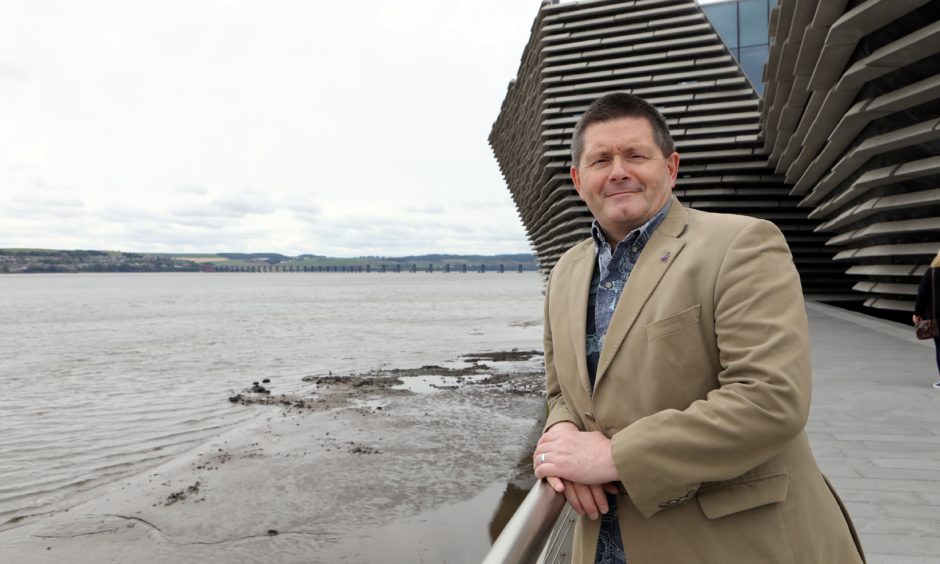 Roddy Drummond, 56, grew up in the city's Blackness area and then Broughty Ferry.
He went to Blackness Primary, Eastern Primary then Grove Academy, before leaving at 18 to go to Edinburgh University where he studied modern history and joined the Officer Training Corps where he was commissioned as a second lieutenant in the Royal Artillery.
He joined the FCO in 1985 and went on to study Arabic at SOAS London and the University of Jordan.
He has been posted to Algeria, Jordan, Syria, Qatar and Saudi Arabia plus spells in London, Johannesburg, Brussels and Fiji where he helped the country resume its full membership of the Commonwealth, triple Britain's scholarship programme in the Pacific and relaunch Fijian recruitment to the British Army.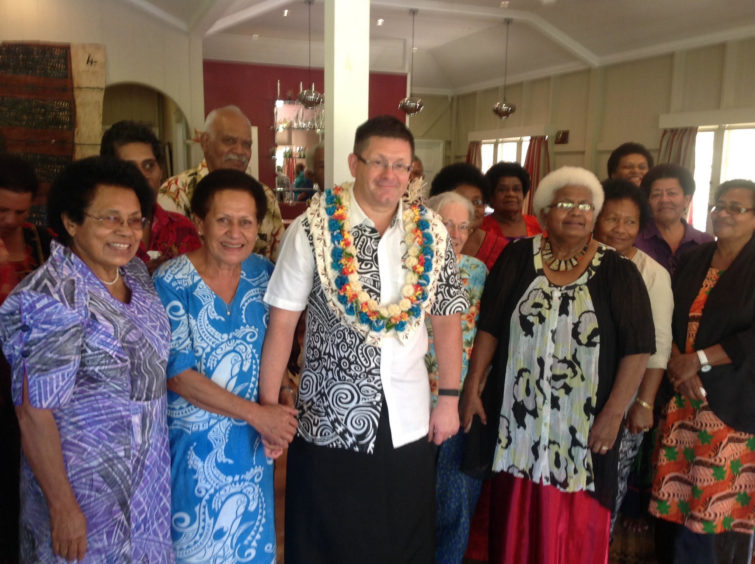 But having spent the last three years as Director of Security in London, responsible for Britain's global network and security worldwide, he will soon be taking up a new post in the Persian Gulf where he will be responsible for all UK relations with Bahrain.
To prepare for this, he has been one of 17 senior British diplomats visiting Scotland this week as part of their leadership training ahead of taking up overseas appointments worldwide.
In an interview with The Courier, Roddy said the visit was an opportunity to engage with businesses, civil society and NGOs on a diverse range of Scottish and UK interests.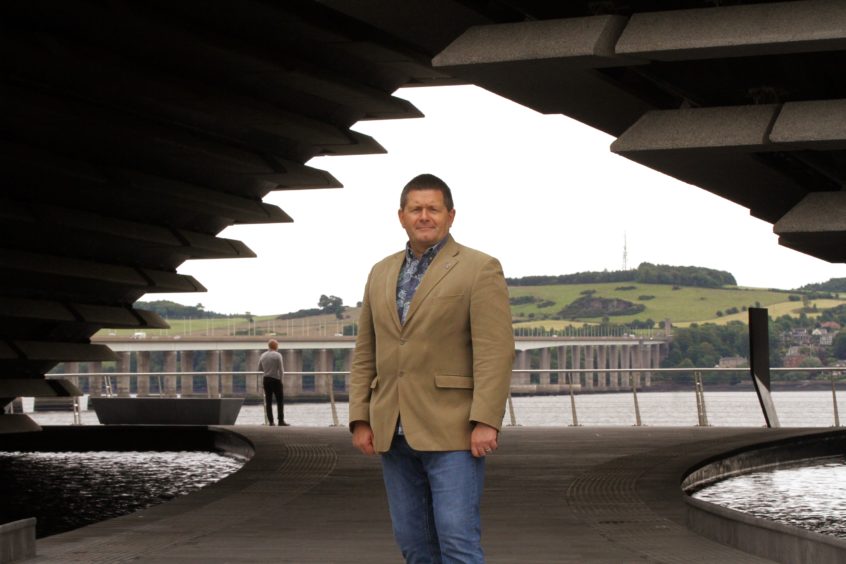 The aim was to help these British diplomats to more effectively promote the international interests of Scotland overseas and deliver for all of the UK.
While in Scotland, the diplomats visited Edinburgh, Glasgow and Aberdeen.
They called on the office of the Secretary of State for Scotland, Scottish Government and Scottish Development International, and had a roundtable at Universities Scotland.
The group also heard from the Scotch Whisky Association, Young Scot and engaged with the oil and gas industry to understand better the strengths and expertise that Scotland has to offer this sector internationally.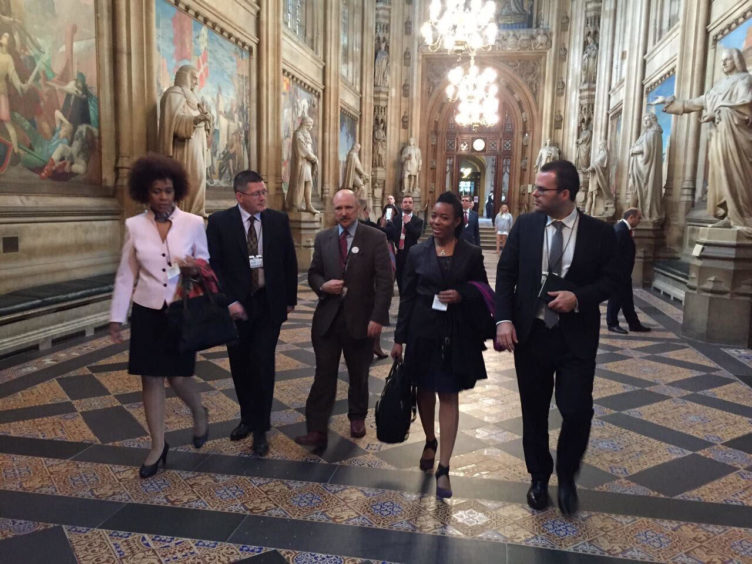 A group also visited space industry companies in Glasgow to hear about how satellites are being used to monitor climate change.
But on a few days' leave, Roddy has also taken the opportunity to catch up with his parents in Broughty Ferry and to visit the latest video games exhibition at the V&A.
"I loved growing up here," he said. "I played rugby, cycled everywhere. I've got cousins and relatives all around Angus and Fife. Then I went to university in Edinburgh in 1980.
"I started off doing science at university then changed to modern history. I was interested in international relations. My career interest developed from there.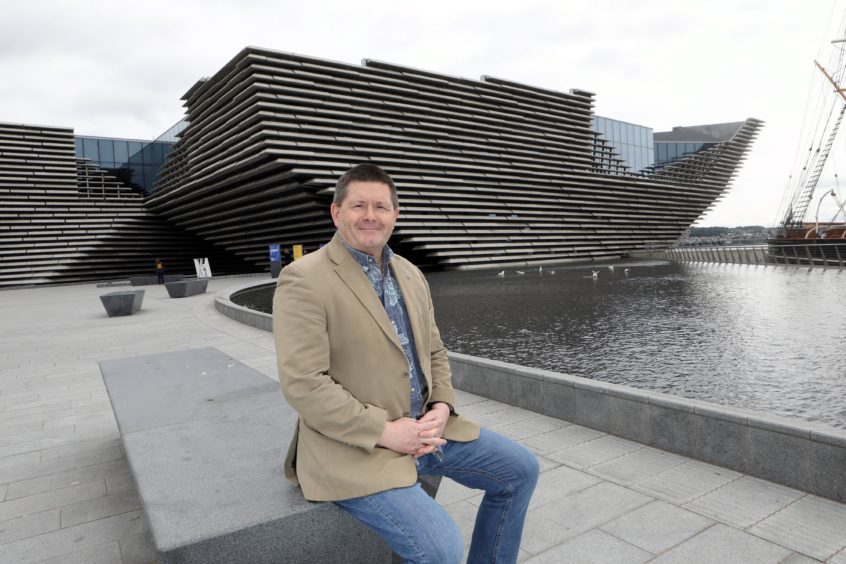 "Certainly in those days working for the FCO was one of the few careers that would take you overseas unless you were an international banker or engineer or something.
"To be paid to get to know people and to get to understand different cultures and how they work!"
After doing FCO language tests, he chose to study Arabic as he was attracted by the diversity of the Middle East.
Since 9/11 and since the Iraq and Afghanistan wars, terrorism and extremism have become more prominent and his roles in the Middle East have reflected efforts to deal with those issues.
The events of the Arab Spring have also changed the politics of many of the countries in that region and changed the nature of Britain's engagement.
In his new job in Bahrain, he'll be involved in political and security relationships as well as promoting trade, investment, culture and educational relationships.
His main interests in Bahrain include energy cooperation including green and renewable energy; encouraging educational exchanges; promoting opportunities in technology and ICT and promoting opportunities in the financial sector.
While Brexit will have less of a direct impact on him than it will on some of his European colleagues, he will still be at the heart of representing "global Britain".
"What's changed in the last year is more British education investment in Bahrain," he said.
"On the defence side of things we've opened a new naval support facility to support our operations in the Gulf and beyond. For example, counter piracy off Somalia would be supported by the naval support facility in Bahrain.
"If you look at the geography, Bahrain is right in the heart of a difficult region and is involved in the politics in everything in that region whether it's Iran or Yemen, Syria, the peace process with the Palestinians with so on and so forth."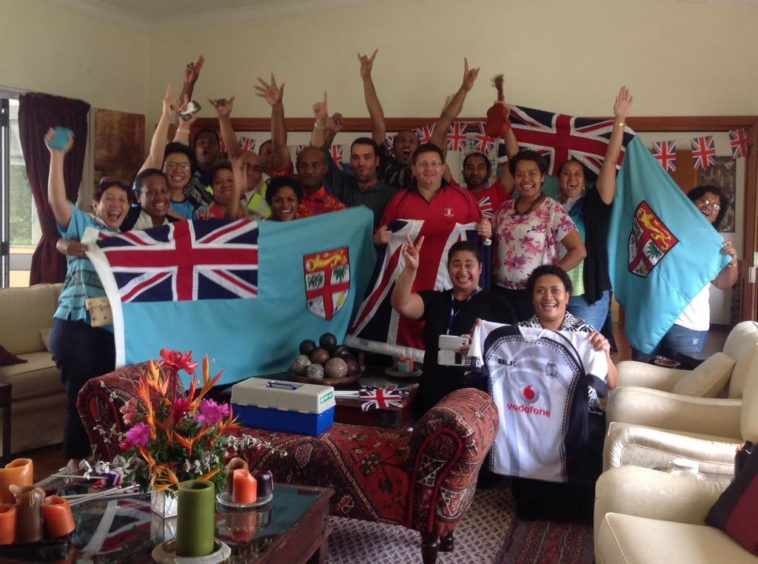 Roddy said visiting the oil and gas industry in Aberdeen and hearing about efforts to move away from carbon energy was hugely complimentary to his new role where Bahrain is also looking towards a new future.
However, away from diplomacy and politics, the human dimension of his job is also something he's always very conscious of in building good international relations.