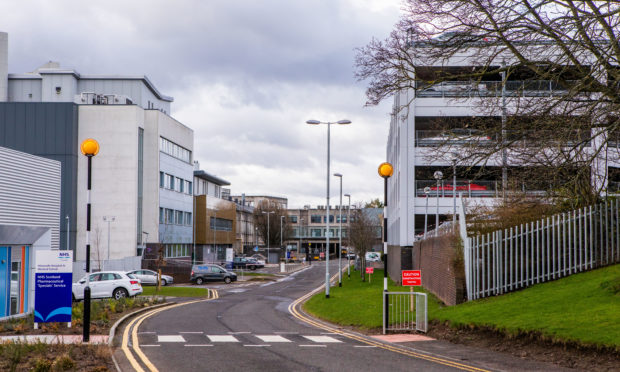 Patients in Tayside are battling a "postcode lottery" and being discharged from high dependence hospital wards early due to staff and bed shortages, it has been claimed.
Scotland's latest critical care audit results show Ninewells' medical high dependency unit (HDU) and Perth Royal Infirmary's (PRI) intensive care unit (ICU) have been discharging patients before they are ready more often than the national average.
Across Scotland, 1.1% of patients were released from a hospital or ward earlier than when is in their best interests last year.
In some cases this was a transfer to another ward, but the report considers an early discharge as any time a transfer is made that is "not in the best interest to the patient" but is "necessary due to a pressure on beds or staffing".
Overall, Tayside is performing slightly better, with a rate of 1%.
But two wards in the region's two biggest hospitals have been discharging patients at a considerably higher rate.
In Ninewells' HDU it was 1.8% of patients and in PRI ICU it was even higher, at 2.8%.
The report also covers a slew of other topics such as delayed discharges and bed occupancy. NHS Tayside is largely in line with all other national averages.
But the early discharge figures have raised fears that people living in Tayside are not getting the best care possible.
Scottish Conservative MSP for the North East Bill Bowman said: "Staff at Ninewells work flat-out to provide appropriate care for inpatients.
"But when it comes to intensive care, this audit shows evidence of inadequate capacity in some locations.
"And both of Tayside's main hospitals are above the Scottish average for early discharge, due to lack of space and staff.
"If that's because of a lack of resources from the SNP government, they must explain why.
"There shouldn't be a postcode lottery when lives are at risk."
Professor Peter Stonebridge, acting medical director for NHS Tayside, said: "As part of Transforming Tayside, we will invest significantly in enhanced critical care facilities.
"Our HDUs are dedicated areas where we look after patients who have greater clinical needs for their care and treatment.
"We recognise that the early discharge rate between our HDUs is variable. This is partly due to the smaller number of patients treated in some of our units. For example, the numbers for the Perth facility equates to three patients per year.
"Although these statistics are defined as an early discharge, the patients are not discharged from hospital but are transferred to an appropriate hospital ward following a full individual clinical assessment of their needs."
The worst offending area in Scotland overall for early discharges in 2018 was the Western Isles, with 3.1% patients leaving hospital early.
In Shetland, no patients were discharged early last year, according to the report.