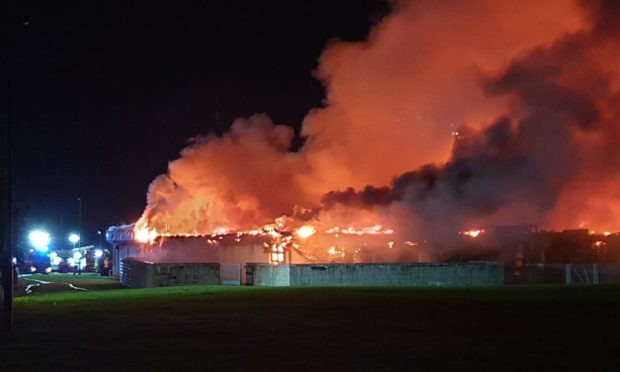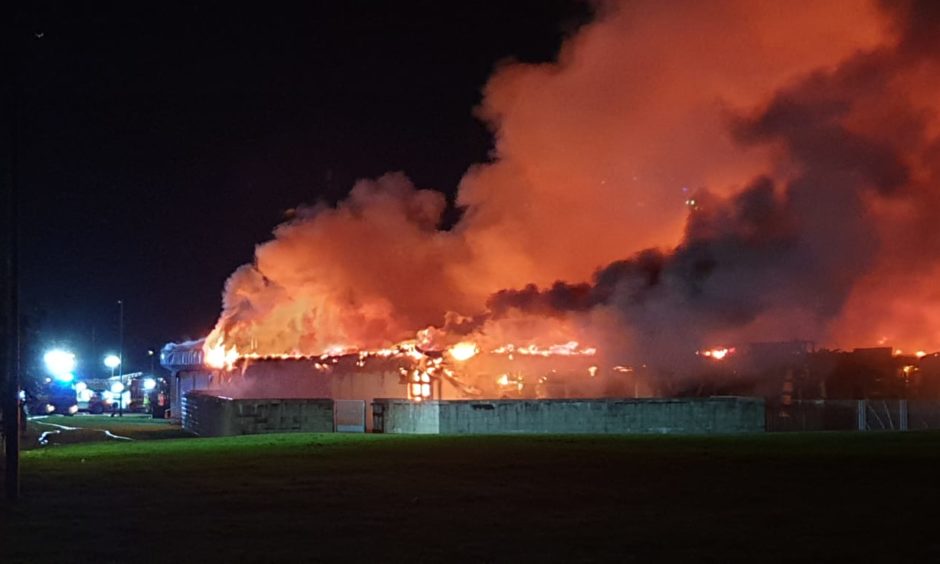 Education chiefs in Dundee say they have spoken with Fife Council to share their experiences of dealing with a major school fire following the blaze at Woodmill High.
More than 80 firefighters worked through the night to fight back the flames at the Dunfermline school last month. In the aftermath, education leaders have been left with the challenge of finding alternative arrangements for 1,400 displaced pupils.
Dundee educators faced a similar challenge last year following a blaze at Braeview Academy that saw large areas of the school sealed off and pupils temporarily split across two other Dundee schools.
Youngsters have now returned to the Berwick Drive campus through the use of a network of portable cabins erected on its grounds, believed to be the largest temporary portable classroom set up ever built in Scotland.
Paul Clancy, Dundee City Council's executive director of children and families services, confirmed senior figures had been in touch with counterparts at Fife Council to offer well wishes and a pledge to share lessons learned from the Braeview fire.
However, he insisted his wider message to other local authorities is to take preventative measures to avoid being faced with the kind of challenges presented by the blaze.
Mr Clancy said: "The first thing I would say is do everything you can to make sure you prevent a fire because that's your greatest protection. Do everything you can, have everything in place to make sure the building is safe.
"That's really the message for the future. We don't want anybody to have to go through what Braeview and Morgan had to go through. Communities pull together but it's not something that you would wish on anybody."
Mr Clancy said the Braeview fire had caused him to look again at practices adopted by the local authority and whether it could be more proactive in tackling safety issues.
A series of investigations by The Courier last year revealed a number of fire safety failures left unresolved in the months leading up to the fire. A 15-year-old boy was referred to the Youth Justice Assessor in connection with the blaze in October.
Fire chiefs later hit out at failures relating to preventing willful raising and a "lack of training and guidance" offered to the school's head teacher Lesley Elder as part of her responsibility to keep the building safe.
Ms Elder confirmed the school have been working closely with the Scottish Fire and Rescue Service and said two recent safety training sessions had been "very useful".
She said: "I've been on two separate training sessions, one to do with basic health and safety, keeping your school safe, and the other was about risk assessment.
"I would say that I've came away and learned a lot, and there was a lot of really good chat across all of the head teachers in Dundee that were involved in that.
"Just raising awareness of certain things that maybe we need needed to have more to the fore that we hadn't, so that's been very useful."