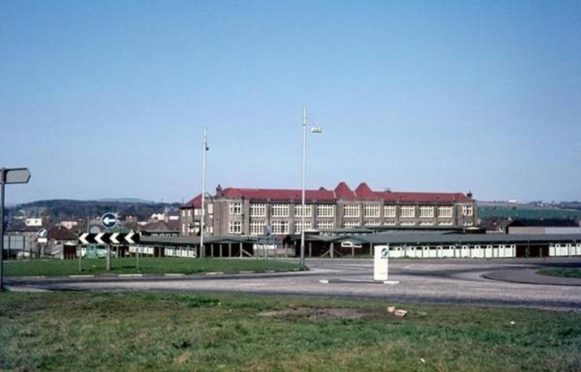 Demographics and cost dictate the new high school planned for the Inverkeithing area should return to its original home in Rosyth.
The plea came from from Rosyth Conservative councillor Tony Orton and Labour councillor Andrew Verrecchia after councillors successfully forced Fife Council to consider Inverkeithing as a possible site.
Fife's education and children's services committee whittled down the shortlist of sites to just two – to the north of the A921 across the road from the existing school and a site at Rosyth Fleet Grounds.
However, the decision was called in for a review and a third option – development on the existing site – is being examined again as part of the process.
Mr Orton argues it was Rosyth and not Inverkeithing which had been the home of the original high school for the area.
"King's Road School in Rosyth served as the high school for the area for 55 years until 1972 when the growth of Dalgety Bay prompted a new high school to be built in Inverkeithing.
"Now, as Inverkeithing High School is reaching the end of its useful life, it's time to consider bringing the high school back home to Rosyth.
"Inverkeithing has had it for 47 years, but demographics have changed again. Half the pupils in the catchment area now live on the Rosyth side of the M90.
"The expansion of Dunfermline has already caused the catchment areas for all the high schools to be rejigged, and the city's projected growth is a strong argument for relocating the high school to Rosyth."
Mr Orton added an options appraisal suggests a new school on the present Inverkeithing High School site would cost £15 million – 24% more expensive than the lowest cost option at Rosyth Fleet Grounds.
He said: "It is also a win-win site, as a new high school would complement the planned new sports facilities at Fleet Grounds to create, in the words of South West Fife Community Sports Partnership, 'a really wonderful community complex'.
"The education committee was right to exclude Inverkeithing High School from its shortlist of sites, and it should not give into the understandable popular pressure from Inverkeithing to keep its school where it is.
"Times change, and just as good sense dictated in 1967 that the high school should move to Inverkeithing, in 2019 the rational, cost-effective course is for it to relocate to Rosyth."
The case was made for Inverkeithing through a joint letter from community councils in Dalgety Bay and Hillend, Inverkeithing and Aberdour.
It read: "There is a synergy in having the nursery, primary school, secondary school and community wing on one site, which underpins a mutually sustainable focus for the community.
"Removing the high school would leave a gaping hole in the community's infrastructure."
A decision on the selected site is expected in the new year.