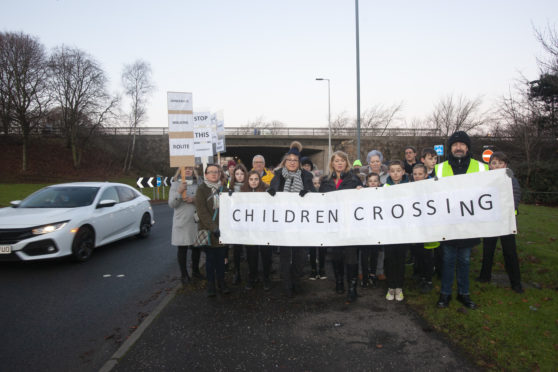 Parents opposed to a new walk to school route in Fife have taken their protest onto the streets amid fears their children's lives are being put at risk.
Families from Kings Road, Camdean and Park Road primary schools in Rosyth have called for Fife Council's walking route to Inverkeithing to be scrapped.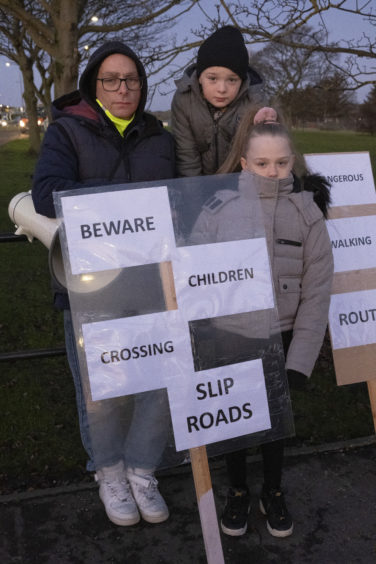 Council chiefs deemed the route, which requires youngsters to cross the busy M90 slip road, safe despite a petition opposing it attracting more than 1,000 signatures.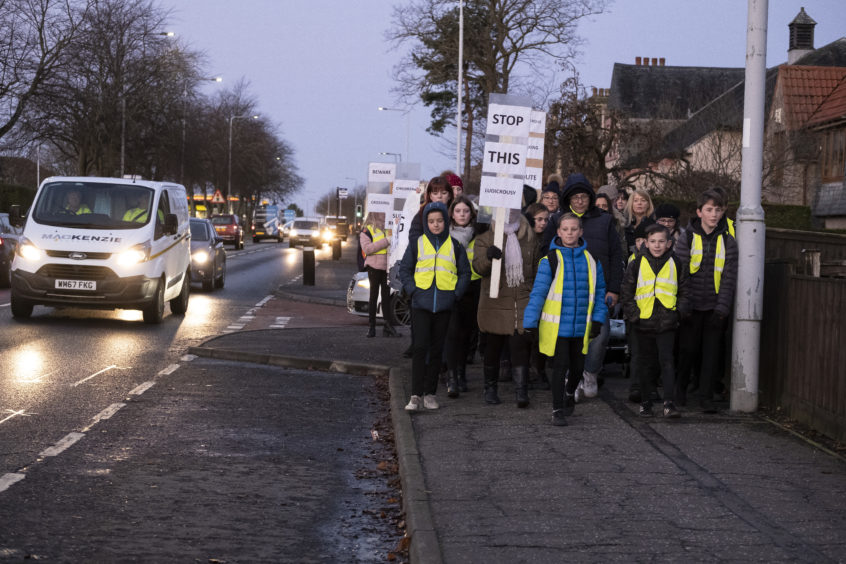 Protesters say the route leaves parents with the choice of either risking their child's safety or having to pay to transport their children to school.
"We've been forced to hold this demonstration because safety concerns are being ignored by Fife Council," said Kerry Humphries, one of the organisers whose daughter, Sophie, will go to Inverkeithing High School next year.
"The dangers children face running the gauntlet every single day when crossing the motorway slip roads was highlighted perfectly this morning when a motorist ignored the crossing protesters, narrowly missing one, as they attempted to get onto the motorway without waiting.
"Not only is it unfair to ask our children to have to take those risks at peak times but the alternative puts a further burden on families having to meet the extra costs of paying for their children to get to school."
Parents are calling for a face-to-face meeting to discuss safety concerns and urging the council to rethink the route.
"When the council had its summer assessment we were allowed one parent to attend but they had no input into the proceedings," said Kerry.
"We've now been informed that the council's winter assessment of the route will not take place until February 2020, which is a farce."
Around 60 parents and children set off from Kings Road school to highlight their campaign
Responding to the protest Shelagh McLean, head of Education and Children's Services said: "The route was assessed last year as part of our statutory consultation on school catchments and found to be suitable.
"It has now been re-assessed in line with our new 'Walked Routes to School' policy and still assessed as suitable.
"While we understand that some people will have their own views on what makes a route suitable for walking we need to make sure that we are judging all routes on the same basis in order to have a fair and equal policy across Fife.
"We're working through a programme of winter assessments for specific walking routes including Inverkeithing.
"This will be done in the New Year as it's been requested these assessments be carried out when the weather is at its worse.
"A representative from the parent council will be invited to come along when the route is being assessed."