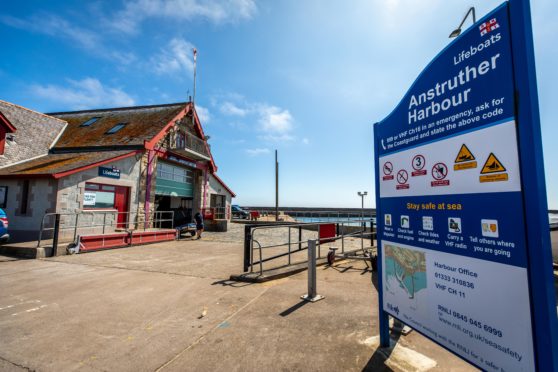 Calls have been made for the public to decide the future use of an historic Fife lifeboat station when it is replaced after nearly 120 years in operation.
An ambitious multi-million pound plan has been submitted that will see the RNLI's team at Anstruther Harbour move to a brand new purpose-built base just a few hundred yards east along the shore.
The move will free up the existing Grade-B listed building, which has served the community for generations, for alternative uses.
With the planning application expected to be approved in the coming months, East Neuk and Landward Liberal Democrat councillor Bill Porteous said the redevelopment provided a "once in a generation" opportunity for locals to dictate the future use of the original station building.
He said: "It's time for all of us to have a serious conversation about the existing station and this potential development gives the town a unique chance to find an alternative use for such historic building.
"This provides us with a once in a generation opportunity for all of the community, be they young or old, community groups, local and national businesses and other interested parties to be at the heart of that decision making process."
Built in 1904, the existing Anstruther RNLI station provides cover for the entrance to the Firth of Forth, regarded as the second busiest waterway in the UK.
Anstruther's all-weather lifeboat will be upgraded to a newer Shannon class vessel, which is the most agile in the RNLI's fleet and could halve response times.
The original station has proved a hugely popular tourist attraction over in recent times with 20,000 visitors over the door at the RNLI shop alone a year. It vies with Dunbar to be the busiest visitor attraction and shop in Scotland.
Anstruther, Cellardyke and Kilrenny Community Council discussed the issue at its meeting this month.
Andrew Peddie, chairman said: "The community council is fully behind the new station proposal which will herald the start of a new era for the RNLI in Anstruther.
"In principle, the community council is also in favour of preserving the original station building which has served us so well.
"Whether that is a commercial venture or a community led initiative is too early to say but will be following the progress of the planning application closely in the coming months."