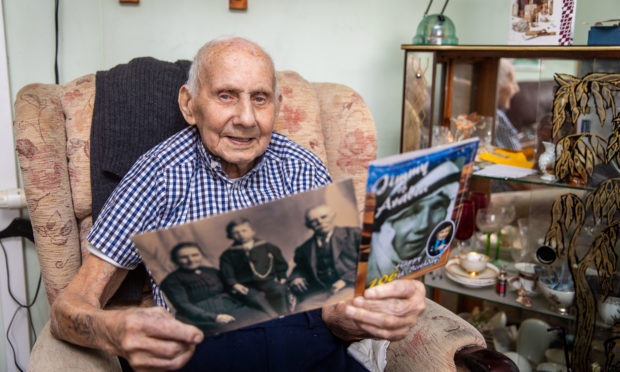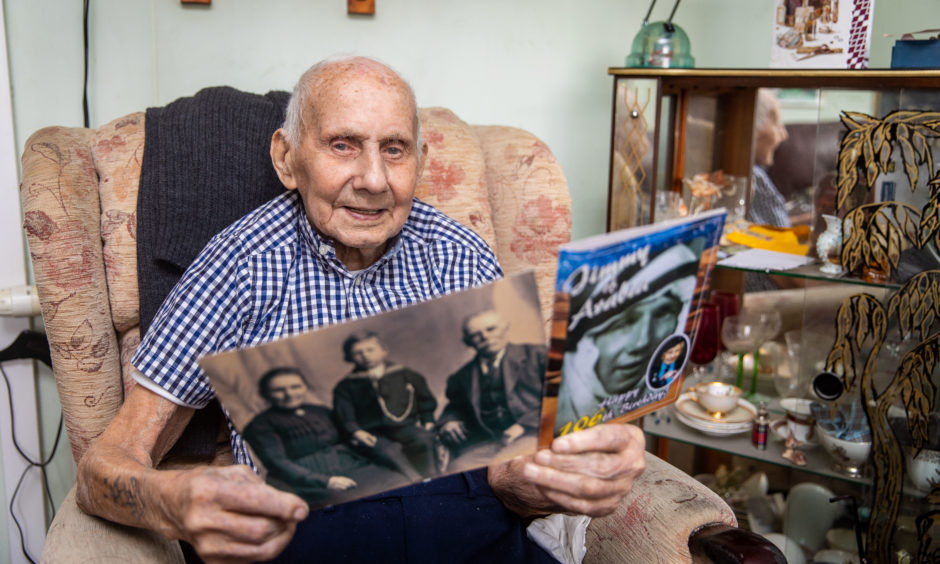 He was the last of the Desert Rats who fought with tremendous courage in North Africa during the Second World war.
But, just a few weeks after his bravery was celebrated on the 75th anniversary of VE Day, Monifieth-based Jimmy Sinclair has died at the grand old age of 107.
Almost to the end, the Fifer never lost his 'joie de vivre' or determination to find the positives in any situation and still enjoyed a dram of whisky and a bowl of porridge.
Mr Sinclair entered the world in 1912: the same year that the Titanic made its ill-fated maiden voyage and when Herbert Asquith was in Downing Street.
He was a widowed father of two and grandfather of three, who received regular letters and photographs from Camilla, Duchess of Rothesay, whose father was a Desert Rat, and he talked vividly about the horror and sacrifice on both sides during the battle for Tobruk, which lasted for 241 days.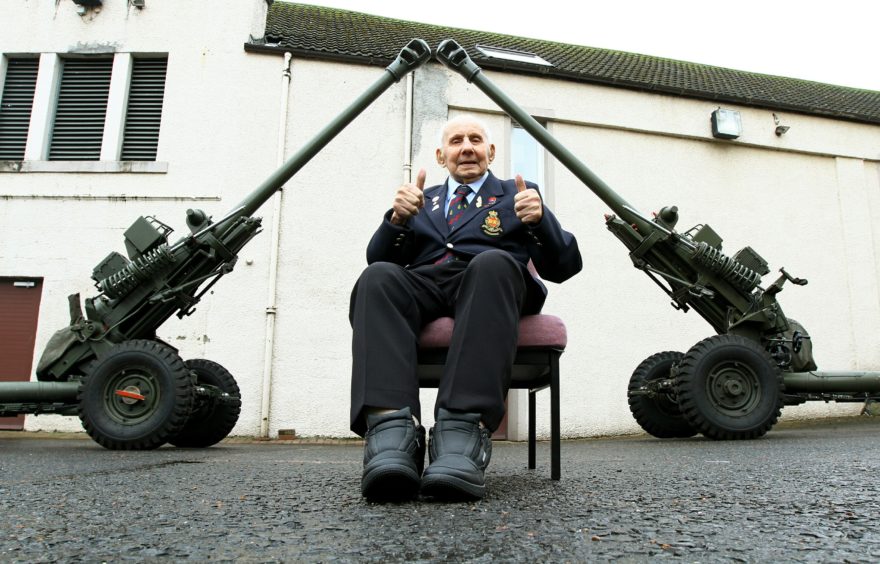 He said: "My mate from Falkland got killed. We were under fire from German 88s.
"We were firing 25 pounders – and it lasted a long time. We continually came under heavy fire from Stukas. They came over every day at dinner time, but they got shot down because they were that slow at taking off.
"It's a pity that it all happened. We didn't treat the Germans as enemies. They were combatants in battle and most of them didn't want to be there either."
Mark Bibbey, chief executive of Poppyscotland, and Dr Claire Armstrong, his counterpart at Legion Scotland, said: "It is with great sadness we learned today of the passing of Jimmy Sinclair, who fought against Rommel in the north
African desert as a gunner with the elite Chestnut Troop, 1st Regiment Horse Artillery, of the 7th Armoured Division.
"We are blessed that so many were able to hear Jimmy's incredible story over the years and it was no surprise that he received numerous commendations for his Service during the Second World War and with the Allied Control Commission in Berlin.
"His was one of the most important voices that were heard as the country celebrated VE Day just a few short weeks ago.
"We wish to send our sincere condolences to Jimmy's family at this time, along with his legion of friends and followers. There is no better way to sum up this wonderful man than highlighting that he refused to wear his medals out of solidarity for those he served with that were lost."
It was an epic journey for the fellow who was brought up in Giffordown, near Ladybank, by his grandparents when his mother died just a month after giving birth.
Leaving school to become a slater, the teenager soon joined the Territorial Army and served with what was the Newburgh platoon of the Black Watch from 1931 to 1934.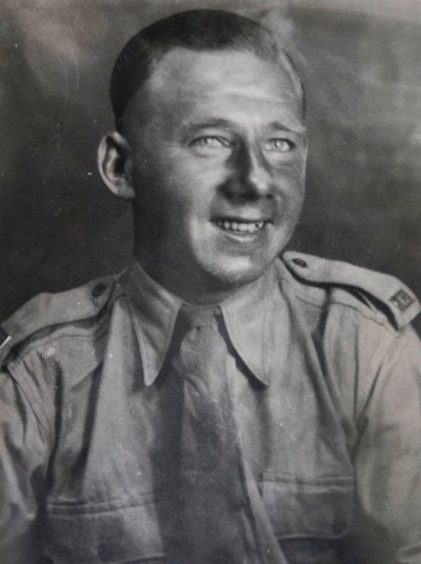 When the Second World War broke out, not long after he was married to his late wife Elizabeth, he joined up with the Royal Artillery in Perth and was sent to the south of England to train with the Royal Horse Artillery.
He was awarded medals for his role in the siege of Tobruk, the battle of El Alamein and taking part in assaults on Monte Cassino in Italy, but he refused to make a song and dance about his accolades out of solidarity to the myriad "good mates" he lost.
Mr Sinclair's four years in the desert began when he was one of the 3,000 troops aboard the requisitioned liner Britannic – which was the prelude to being involved in a gruelling six-week voyage from Liverpool to Cairo, via Sierra Leone and Cape Town.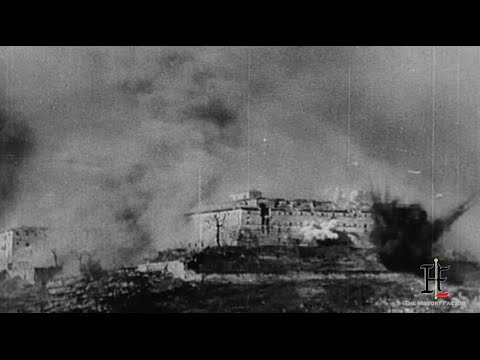 He explained later why he and his comrades became known as the Desert Rats.
He said: "One day, we were in the NAAFI and were living in a sandbank dug-out and I put a piece of chocolate in the palm of my hand and showed it to my mate.
"I said: 'Come and see this'. And then, a rat came out between the sand bags and took the chocolate and went back in. There was a real desert rat on the palm of my hand. Then, on another occasion, I woke up to find a rat chewing my ear!"
Two years later, after he had been re-deployed at Monte Cassino, he was badly burned and spent eight weeks in an Italian hospital, where he found himself becoming the driver for Hugo Baring of Baring Bank fame.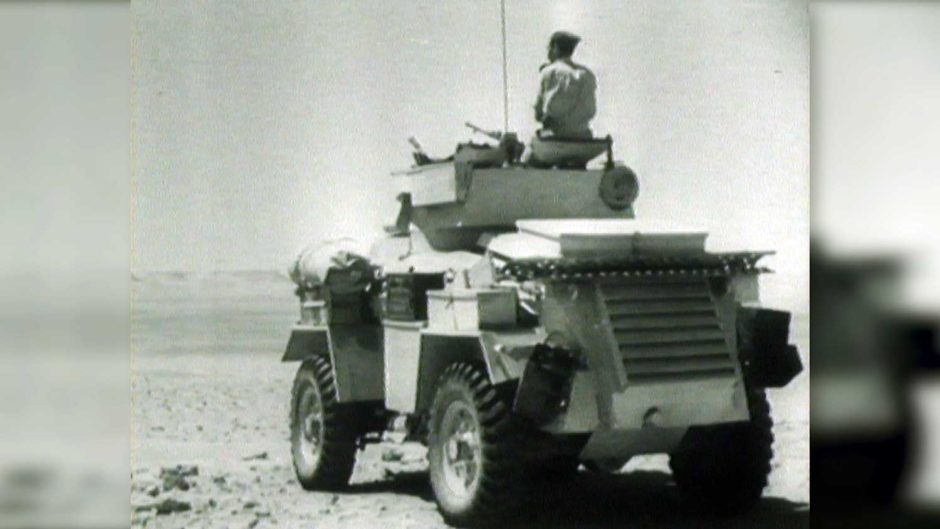 After the war, Mr Sinclair, who played trombone in an acclaimed brass band in Fife, served with the Control Commission in Berlin.
As recently as last year, he still enjoyed a dram of whisky a day and when he was asked the secret to his long life, responded: "Johnnie Walker".
He added: "You need to have a sense of humour and I like to keep upbeat."