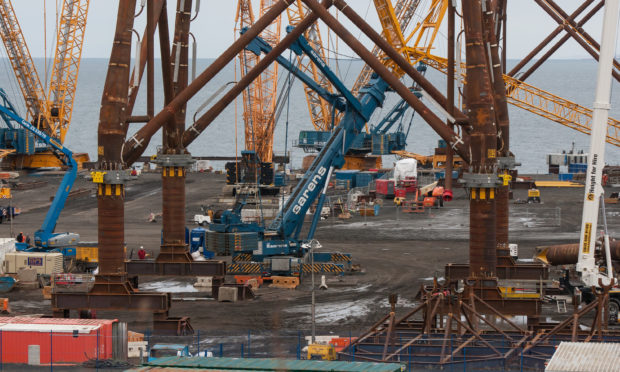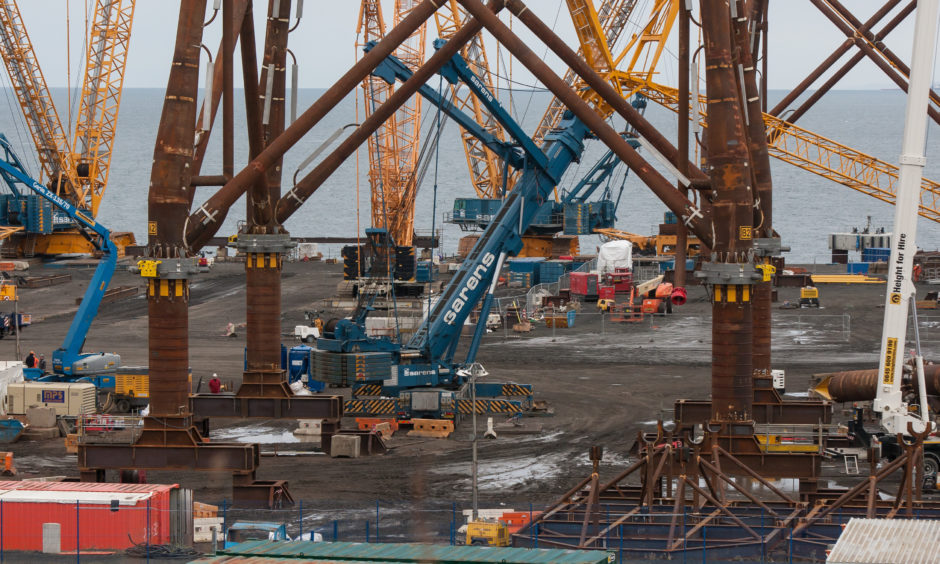 The UK Government has been urged to make it easier for companies such as BiFab to secure major renewable energy contracts.
Scotland's economy secretary Fiona Hyslop said it was wrong Westminster's Contract for Difference scheme means work is awarded solely on price ,without taking into account added value to the economy from the wider supply chain.
Her comments follow anger a lucrative contract to make jackets for Scotland's largest offshore wind farm was awarded to a Chinese firm rather than BiFab, which has yards at Methil and Burntisland, just a few miles from the Seagreen site.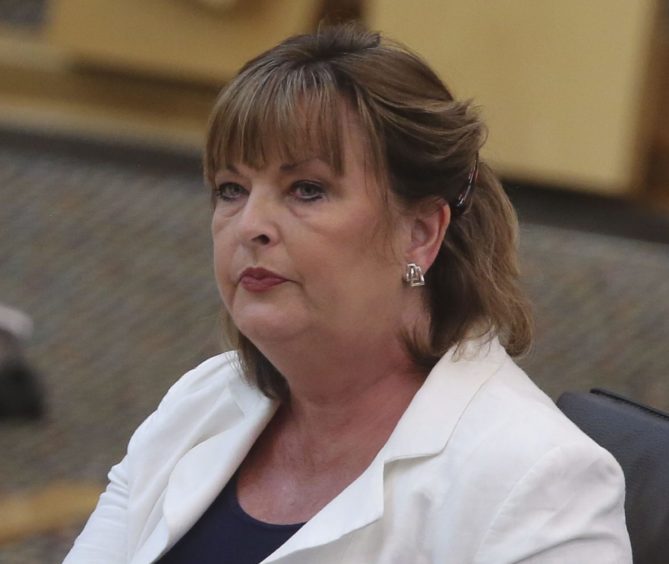 Questioned by Kirkcaldy SNP MSP David Torrance, Ms Hyslop said she was extremely disappointed, particularly as the BiFab bid had been as competitive as any other from across the UK and Europe.
She said the Scottish Government, along with Fife Council and Scottish Enterprise, was doing what it could to make the Fife firm more attractive but the ultimate power lay with UK ministers.
"We continue to support plans to modernise and standardise the yard at Methil, for example we recently paid for areas of the yard to be concreted – something that will be vital to attract other opportunities."
The minister said mechanisms such as the Contract for Difference scheme made it easier for yards in the middle and far east with low labour costs to cut prices and win work.
Mr Torrance said the highly-skilled local workforce was distraught by the news and accused the UK Government of creating a "race to the bottom that no Scottish or UK yard can win."
"To protect jobs and livelihoods and to ensure a future pipeline for BiFab, they must urgently change their procedures to ensure that local content is taken into consideration as part of the bid."
The UK Government was contacted for comment but did not respond.