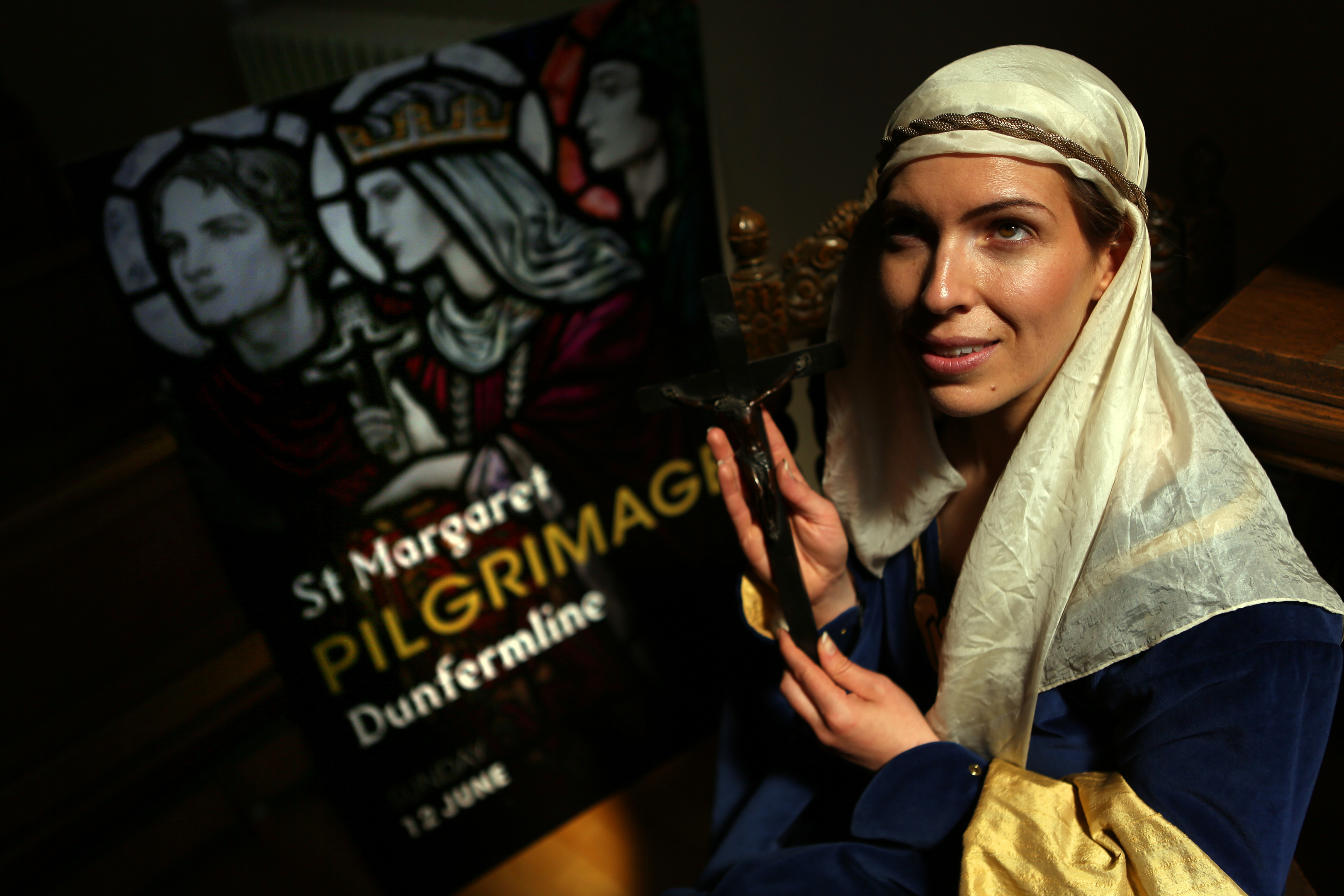 Modern-day pilgrims can walk in the footsteps of St Margaret in Dunfermline next month.
An ancient pilgrimage was resurrected last year to honour the saint, who was Scotland's Queen.
Such was the success, with visitors far exceeding expectations, that it has been decided to hold the event again.
Archbishop Leo Cushley was joined by St Margaret of Scotland to unveil the poster being sent to every Catholic parish in the country to advertise this year's St Margaret's Summer Pilgrimage in Dunfermline on Sunday June 12.
"The summer pilgrimage in honour of St Margaret should be a fantastic family day – that's why we want to extend the invitation to take part as far and wide as possible," said Archbishop Cushley, at St Margaret's Chapel in Edinburgh.
Joining the Archbishop to launch the event was 30-year-old Fife actress Katie Milne dressed as St Margaret.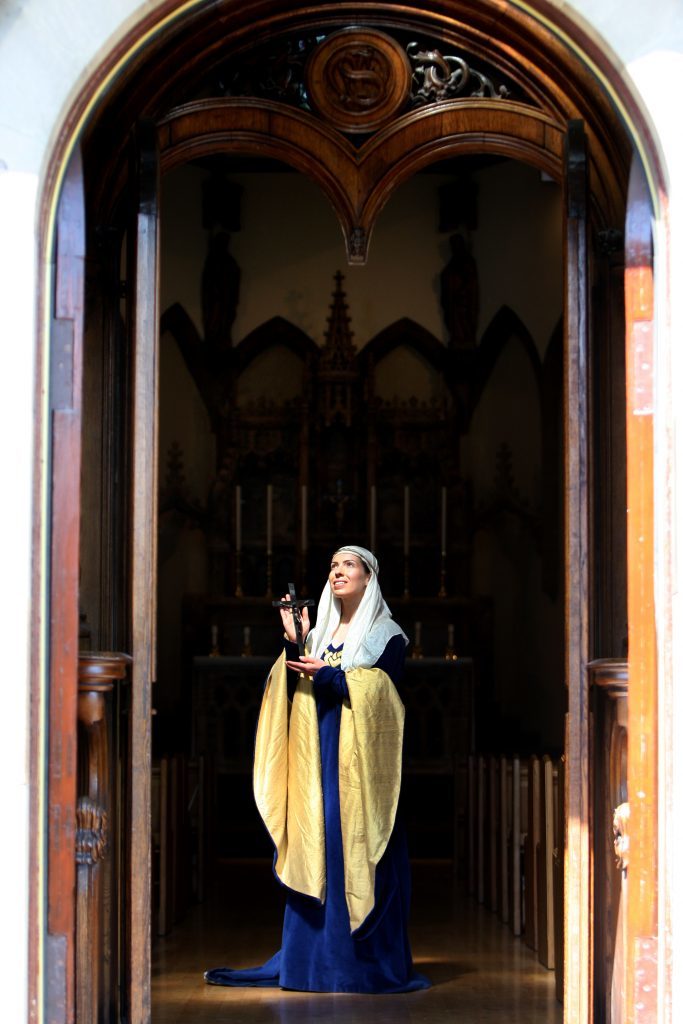 "St Margaret is such a remarkable historical figure in Scotland's story as well as a fabulous role model for young Scots today – especially young women – it's an honour to represent her here today."
The roots of the summer pilgrimage dates back to June 1250 when the relics of Saint Margaret were translated to a new shrine in Dunfermline Abbey following her canonisation that year by Pope Innocent IV.
An annual summer pilgrimage to Dunfermline soon emerged becoming a celebrated fixture within Scottish national life until the late 16th Century.
It was then re-established in 1899 and continued again until 1974.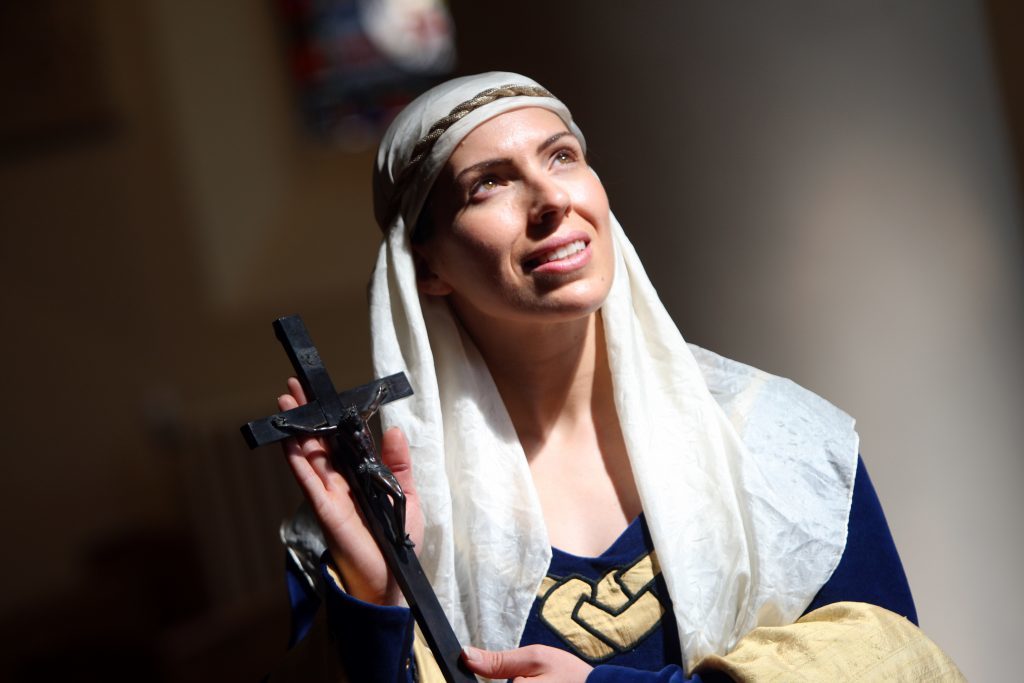 Last year saw the pilgrimage revived after an absence 41 years.
"Last year's event was a tremendous success with numbers attending far in excess to expectations and everybody having an enormously enjoyable day – this year should prove to be even better," added the Archbishop.
The revived summer pilgrimage is the initiative of the local Catholic parish in Dunfermline, St Margaret's Memorial Church.
In 2015, they invited parishes within the Archdiocese of St Andrews and Edinburgh to attend. Following the success they are extending the invitation to all the Catholic parishes in Scotland – 452 in total – in co-operation with the Bishops' Conference of Scotland.
"This will be a real family event to which everybody in Scotland – not just Catholics – are invited given that St Margaret is an inspirational figure for all Scots as well as a heavenly protectress of the people of our land," said Father Chris Heenan, parish priest of St Margaret's Memorial Church.