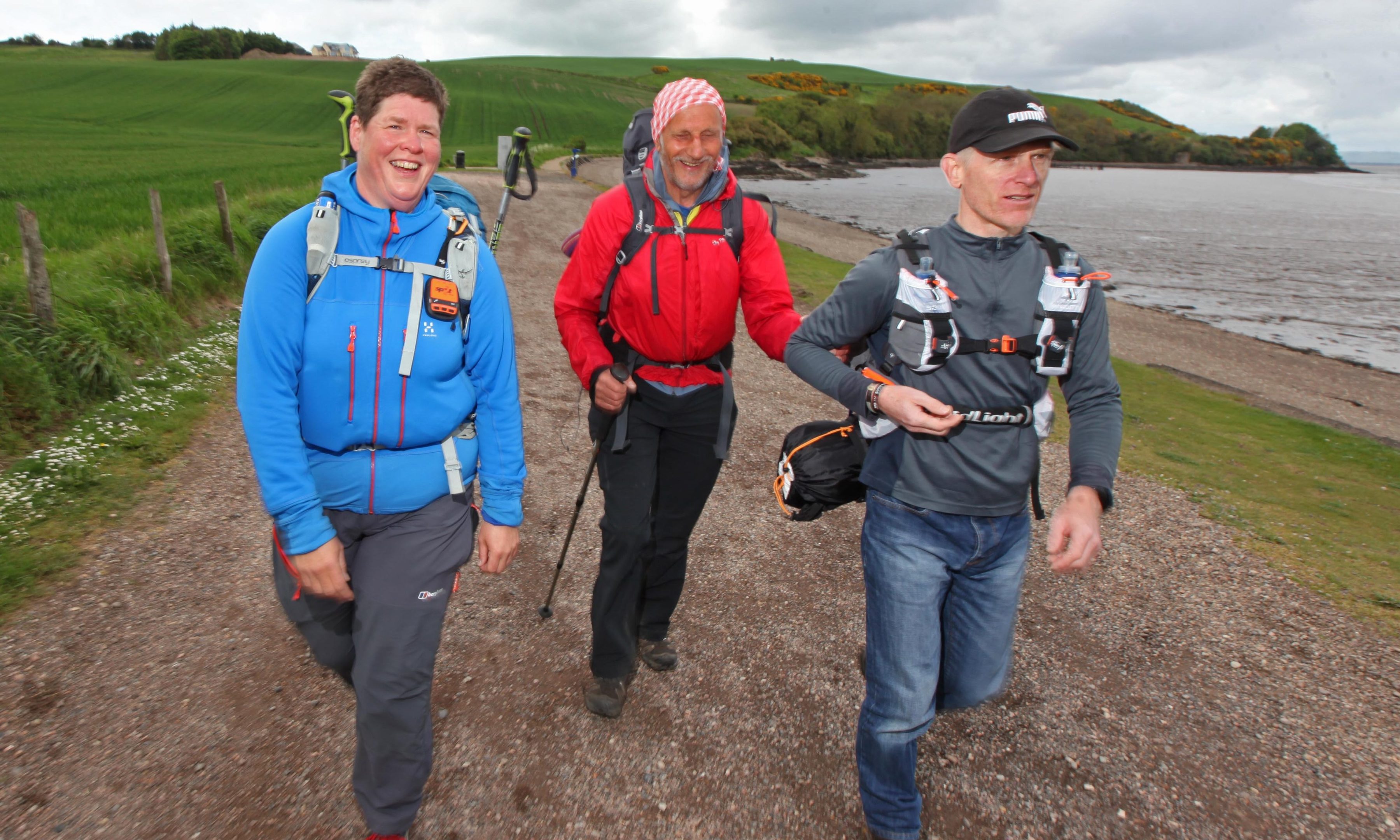 A deafblind man is nearing completion of an inspirational hike across Scotland to raise money for charity.
Michael Anderson, 75, set off from Iona on May 6 and will complete his journey in St Andrews on Saturday.
He has been accompanied by his daughter Fiona and daughter-in-law Nina Smirnoff who, along with a team of dedicated volunteers, have guided him over 220 miles.
Their journey, based on a pilgrimage route, saw them cross the breadth of Scotland, including Perth and Fife.
Michael hopes to raise £15,000 to help build a new learning and development centre for Deafblind Scotland.
"I just wanted to do my part to contribute to raising money," he said.
Nina said her father-in-law had inspired her to keep going on what had been a challenging journey.
"It's been all of the adjectives – from miserable, cold, tiring to humbling and fantastic," she said. "If I had to sum it up I'd say special places and special people."
When The Courier caught up with them on Friday near Wormit, they were joined by Kristian Delacour, an ultra runner, who said it was an honour to help them reach their destination.
The remarkable expedition is due to finish in St Andrews on Saturday afternoon, where Michael will be joined by family and friends. To follow their progress and cheer them to the finish line follow their progress on this live map tracker.
Donations can be made to www.justgiving.com/fundraising/michaelsway.
For more on this story, see Saturday's Courier.