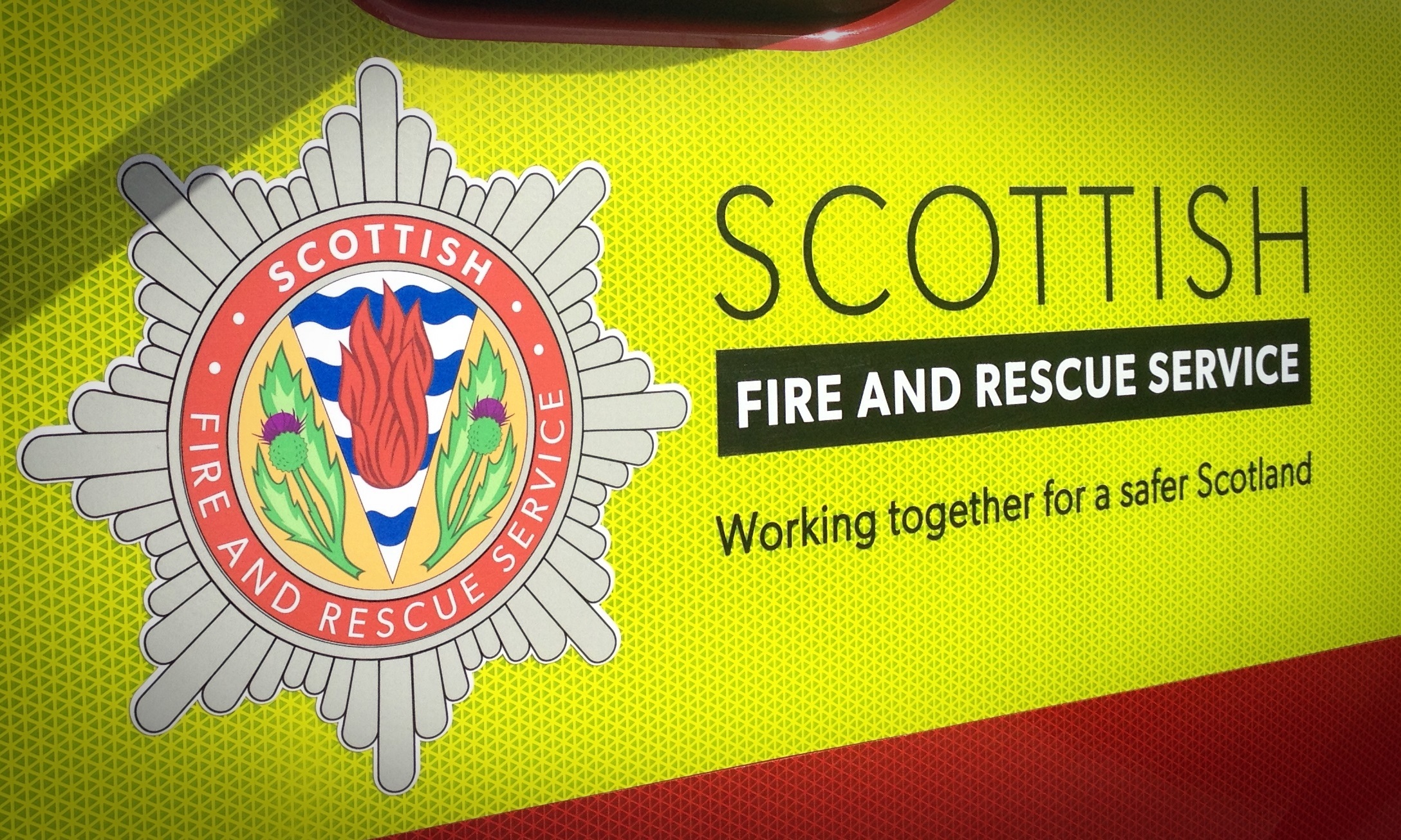 A group of golfers jumped into a burning car to rescue their clubs before the vehicle exploded into flames in Fife.
The Americans were travelling through Upper Largo when a pedestrian spotted flames coming from underneath their Seat Alhambra.
Amid a smell of burning, the men had stopped their people carrier and were inspecting under the bonnet unaware of the blaze below.
Stuart Macdonald, who was walking son Archie, 6, to nearby Kirkton of Largo Primary School, stopped to warn them of the danger.
He said: "They were gathered round the car trying to figure out what was wrong and which garage to go to and hadn't noticed the flames coming from underneath.
"Rather than moving away as you might expect they all piled into the car to get their golf clubs out."
They escaped with their prized gear in the nick of time, as a few minutes later Stuart said he heard a series of explosions and the car was left a burnt-out shell.
Stuart said: "From the centre of the village you could see smoke billowing up above the houses.
"The car was engulfed by flames."
The golfers had been travelling in two cars from St Andrews to play in North Berwick when the drama unfolded at 9am on Friday at the junction with South Feus.
It was reckoned five of them had been in the Alhambra.
Police closed Main Street for around an hour while firefighters tackled the blaze and the vehicle wreckage was taken away.
Firefighters from Methil attended and the fire was extinguished within 20 minutes.
A spokesperson for the Scottish Fire Service said: "We received a call at 8.59am to a car which was alight. No-one was injured."