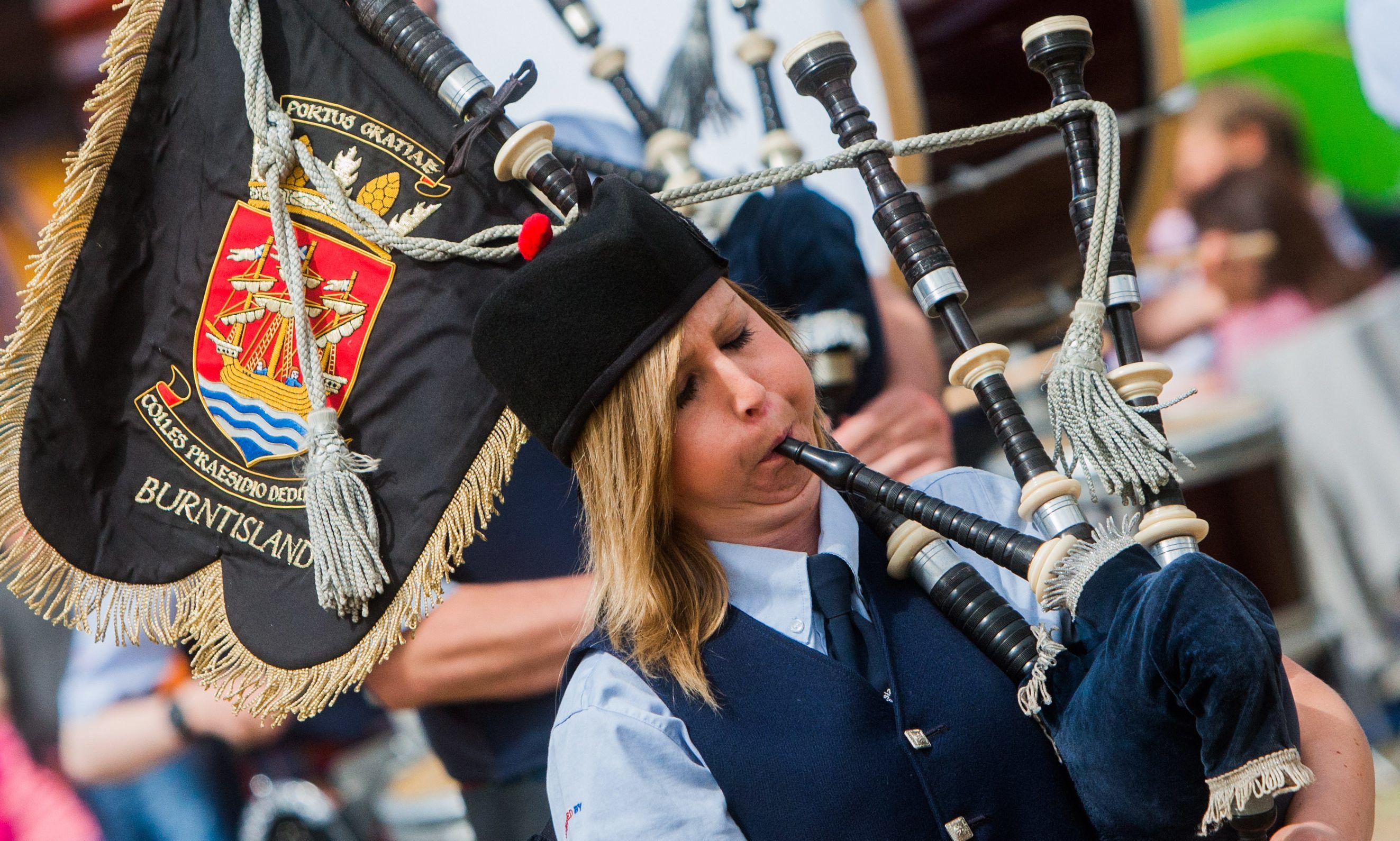 Visitors from around the world will join huge crowds at the world's second oldest highland games on Monday.
A massive turnout is expected for the 364th Burntisland Highland Games, one of the largest and most popular on the Scottish summer circuit.
Dignitaries and students from the community's Norwegian twin town Flekkefjord have been invited, including mayor Jan Sigbjornsen.
Their visit to Fife celebrates the 70th anniversary of the twinning agreement between the two towns.
Other overseas visitors will include participants in the ever-popular heavy events, a highlight of proceedings on Burntisland Links.
The programme in the arena includes Highland dancing, piping, cycling and running, while the annual Binn Race will see runners tackle a gruelling route up the nearby Binn Hill.
A procession will be led along the High Street before the official opening of the games by honorary chieftan Stuart Nicol at 11am.
A warm welcome will be given to former Burntisland residents returning to their home town at the annual exiles reception.
The event, founded in 1652, has the added attraction of the town's summer fairground and a bustling market.
With a dry day forecast, organisers are anticipating a good turnout.
Games secretary Sarah Curle said: "The weather always affects how much we take at the gate and it looks like it's going to be good.
"People come from all over the world to Burntisland games, because it's the second oldest after Ceres and people want to add it to their circuit."
The skirl of bagpipes will return to Burntisland Links the following weekend when it becomes the venue for a pipe band championship.
Pipe bands from across Scotland and the north of England will compete throughout the afternoon of Saturday, July 23.
A street parade will take place at 4.30pm followed by a massed bands performance at 5.30pm.
The annual event hosted by the Royal Scottish Pipe Band Association is being held at Burntisland for three years, the first last year.