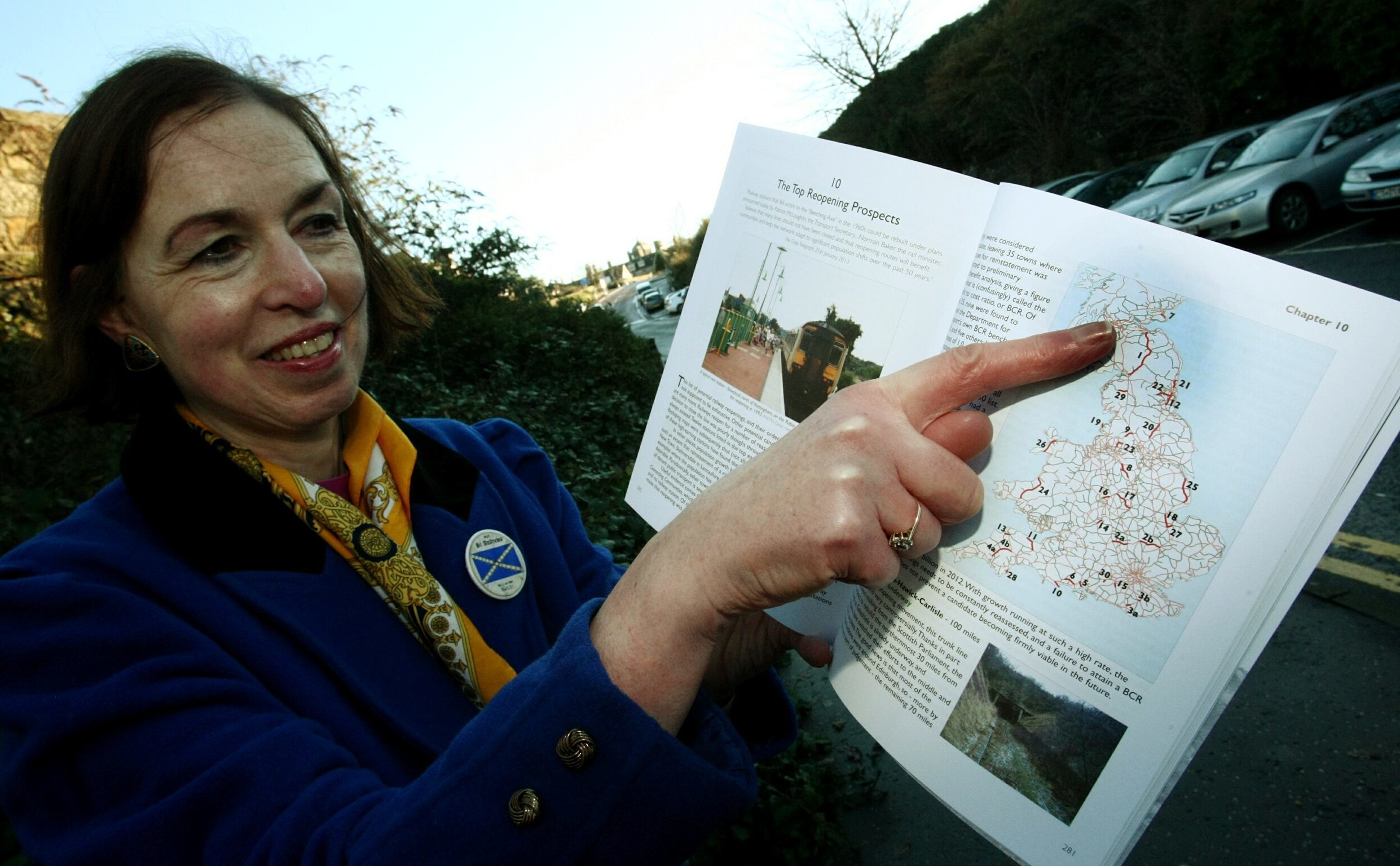 An ambitious vision of what Tayside and Fife rail services could look like in the not-too-distant future has been unveiled by a national campaign group.
Railfuture Scotland, which represents train users across Scotland, said a rethink of the local rail network would greatly enhance the opportunities for fast, frequent and environmentally friendly travel within the area and further afield.
Not only is expansion of the network proposed but the frequency of most services is at least doubled.
And while funding will no doubt be the major stumbling block to pursuing the bold blueprint, Transport Scotland said it was open to any proposals where "clear evidence" of benefits were provided.
Author of the enhanced network, Roderick McDougall, vice-chair of Railfuture Scotland, told The Courier that the time for action is now.
"Whereas it is Network Rail's job to look after and maintain the existing network and Scotrail's job to operate passenger trains on it in accordance with their franchise, there appears to be no-one charged with looking at extending and improving the network," he stressed.
"This is a Government responsibility which they are shirking by passing it on to cash strapped regional transport authorities and local councils without giving them either the authority or the financial ability to fulfil it.
"It is only pressure groups like ours that are trying to 'kick start' a renaissance in railway improvements."
Railfuture Scotland's proposals include added links between Alloa and Dunfermline, Perth and Cowdenbeath and Perth to Laurencekirk via Forfar, as well as branch lines to Comrie, Levenmouth and St Andrews.
These would enable new services such as Comrie to Edinburgh via Kirkcaldy, Levenmouth to Edinburgh via both Dunfermline and Kirkcaldy, and St Andrews to Glasgow via Dunfermline, Alloa and Stirling.
Supporters say service frequencies would be in line with policy to ensure journeys to major employment, social and commercial centres of less than 20 miles have a 15 minute or better train service, and those less than 60 miles have a 30 minute or better service.
Together with several new stations on the existing network in Fife, namely at Halbeath Park and Ride, Dysart, Newburgh and Wormit, Mr McDougall said the proposals would result in a "significant modal shift" from road to rail.
The plans have been welcomed by campaigners pushing for St Andrews to be reconnected to the railway, with Jane Ann Liston, from the St Andrews Rail Link (StARLink) campaign suggesting they would make an "immense difference".
"Just five miles of new track and upgrading another 15 would enable an hourly service from St Andrews to Edinburgh, an hourly service from St Andrews to Glasgow and two trains an hour from the Home of Golf to Dundee and Carnoustie," she said.
"Just think what a difference that would make to environmental damage and traffic congestion in and around the town, and how much easier it would become to reach this historic university town of economic and international importance.
"The StARLink campaign urges the Scottish Government to open its eyes and make these improvements possible."
In response to Railfuture Scotland's vision, a Transport Scotland spokesman said: "The Scottish Government is committed to increasing accessibility to Scotland's railways so more people can take the train as an alternative to car travel.
"We are investing over £5 billion to 2019 to fund improvements to our railways and are willing to consider proposals for new services and stations where there is clear evidence of benefits, subject to affordability and a suitable business case being identified."